I don't know what's become of me -- the "Batman Fan" in me to be specific.
This BATMAN: THE BRAVE AND THE BOLD is built upon just about everything I despise when connected to Batman.
Cute quips and one-liners…
Time travel…
The blue and gray suit…
Daytime Batman…
Batman fighting and/or teaming up with super powered beings. And the BIG one…
"Batman…IN SPACE!"
Despite ALL of that, I must admit that I am now a HUGE fan of this show! And the latest episode, "Trials of The Demon!" is probably my favorite of the season.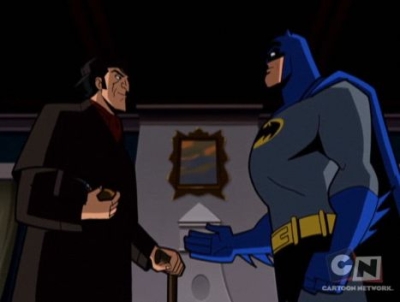 If someone was describing to me a story about Batman going back in time to 19th century London, teaming up with Etrigan (The Demon) and Sherlock Holmes, then squaringing off against The Gentleman Ghost, I'd tell him that it sounds like you-know-what. On top of that, throw in The Scarecrow, the Golden Age Flash, and -- I swear on my life -- Crazy Quilt, I'd probably believe the writer of this had lost their stinkin' mind!
And here's yet another cool part of this episode: Batman sports the Bat-Suit from GOTHAM BY GASLIGHT! Actually, this show does a lot of stuff like that.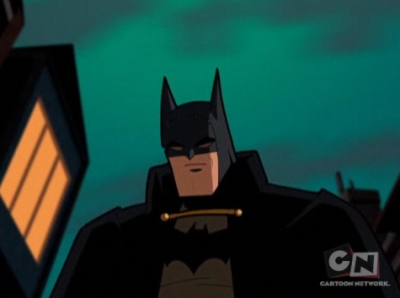 I know you're probably thinking, "How in the HELL do they make all that and a crazy plot line work?" I'd think the same thing too if I hadn't seen it, but they certainly do. As goofy and silly as it all sounds, it's not. In fact, this might be one of the darker episodes I've watched this season.
"Trials of the Demon!" was a fun and very well-written story. The folks behind this show have a great respect for the character -- and the fans -- and it certainly shows. If you've yet to give it a shot, I highly recommend that you do so….soon.