The picture below is a shot of the new "Batpod" -- the motorcycle Christian Bale (well, his stuntman) will ride as The Batman in THE DARK KNIGHT. It is on display during the June 2007 New York Licensing Show.

A nice article about the Batpod can be found at the LATIMES.COM.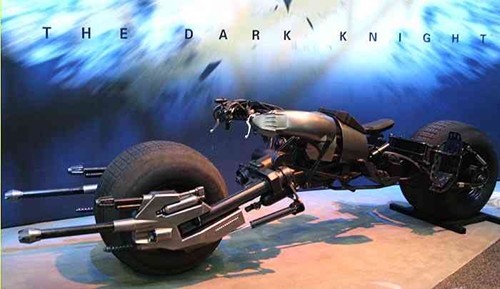 You can also get a good look at the TDK's logo -- which I'm betting will be on a one-sheet soon.