BOF's Set Visit Report "Teaser"
Author: Paul Wares
September 17, 2004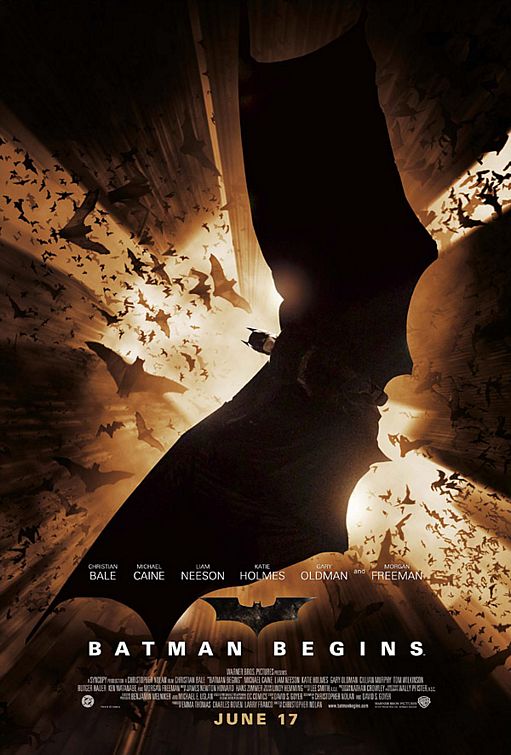 The thirty inch plasma screen flickered to life and we were treated to a scene between Christian Bale's Batman and Gary Oldman's Sgt. Gordon. This was a live feed from the film camera to the room where we were housed.
The action was not part of the script that was leaked several months ago. The first thing that hit me was Christian Bale. He looked huge, far more intimidating than any Batman of the past and his voice sent shivers down my spine, it was almost a growl, reminiscent of a very pissed off Clint Eastwood.
This was just the start of an amazing day in which I and a dozen of select journalists were treated to a tour of the amazing 60 foot tall sets, including an exact replica of the Arkham Asylum exterior and the Narrows, which were described to me by Nathan Crowley (Production Designer) as the American version of the slums of Kowloon, Hong Kong.
The day also included a tour of the Batmobile, which I was fortunate enough to climb on and interviews with Chris Nolan (Director), Nolan's wife Emma Thomas (Producer), Larry Franco (Producer), Nathan Crowley (Production Designer) and of course cast members Christian Bale (Batman/Bruce Wayne) and Gary Oldman (Sgt. Gordon. Lastly we were shown around the Batsuit workshop and informed of the advancements that had been made in the Costume FX Department by Day Murch (Key Costume FX).
I was amazed at the atmosphere on set, I felt like I was walking onto the set of a small short film rather than a Hollywood blockbuster. The feeling was very relaxed and although shooting was on day 126 of 128 and was winding down, everyone's energy level seemed to be very high.
There is no doubt in my mind, with everything I witnessed on the day that this truly will be the most respectful version of the character ever committed to film. The level of professionalism and obvious love of the character was very evident and was summed up perfectly by Christian Bale when discussing how he researched the role.
"I looked at YEAR ONE, THE LONG HALLOWEEN and I saw that they were superb and hadn't realised before that (he) was that interesting of a character because I think that all that I'd seen before was that the villains were fascinating in Batman always, and suddenly I was reading these and it was like he's by far the most interesting of them (characters)"
Extended articles on all key parts of the day will follow in the next couple of months, so stay tuned. - Paul Wares

comments powered by