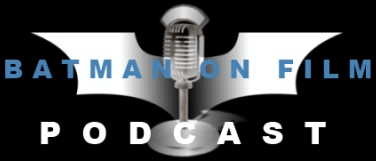 (3.9.13) 'BATMAN VS. SUPERMAN,' Casting the New Batman, and the status of DC on Film
The "BOF Trinity" -- Jett, Sean Gerber, and Mark Hughes -- discuss the upcoming MAN OF STEEL sequel (AKA BATMAN VS. SUPERMAN), the rumor that the new Batman will be in his 40's, and the status of Warner Bros.' DC Universe on film. AND...
We've got a special guest! "El Mayimbe" from Latino-Review.com stops by to add his 2 cents into the discussion! DOWNLOAD HERE or listen via the player below.



Email your questions to
MAILBAG@BATMAN-ON-FILM.COM!



comments powered by