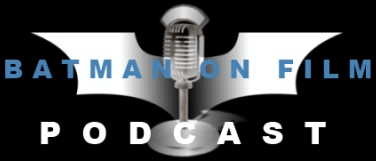 (1.3.15) "Bat-Year in Review 2014, BvS in 2015"


BOF founder Bill "Jett" Ramey, host Sean Gerber from Modern Myth Media, and longtime BOF contributor Mark Hughes (Forbes.com) discuss variety of topics in year of Batman in 2014 and what to expect from BATMAN v SUPERMAN in 2015. Also, we answered a few questions from the BOF Mailbag.

DOWNLOAD HERE or listen via the player below.

After listening, make sure to add your two cents to the conversation in the comments section below! You can subscribe to the BOF Podcast on iTunes by CLICKING HERE.

Ben Affleck (L) and Henry Cavill (M) and Gal Gadot (R) as Batman, Superman,
and Wonder Woman in BATMAN v SUPERMAN: DAWN OF JUSTICE - Warner Bros. Pictures



comments powered by