The Future of the DCEU
AUTHOR: Ricky Church (Follow @RICHARDCHURCH16)
Date: April 19, 2016

EDITOR'S NOTE: Opinions expressed by BATMAN-ON-FILM.COM contributors are their own.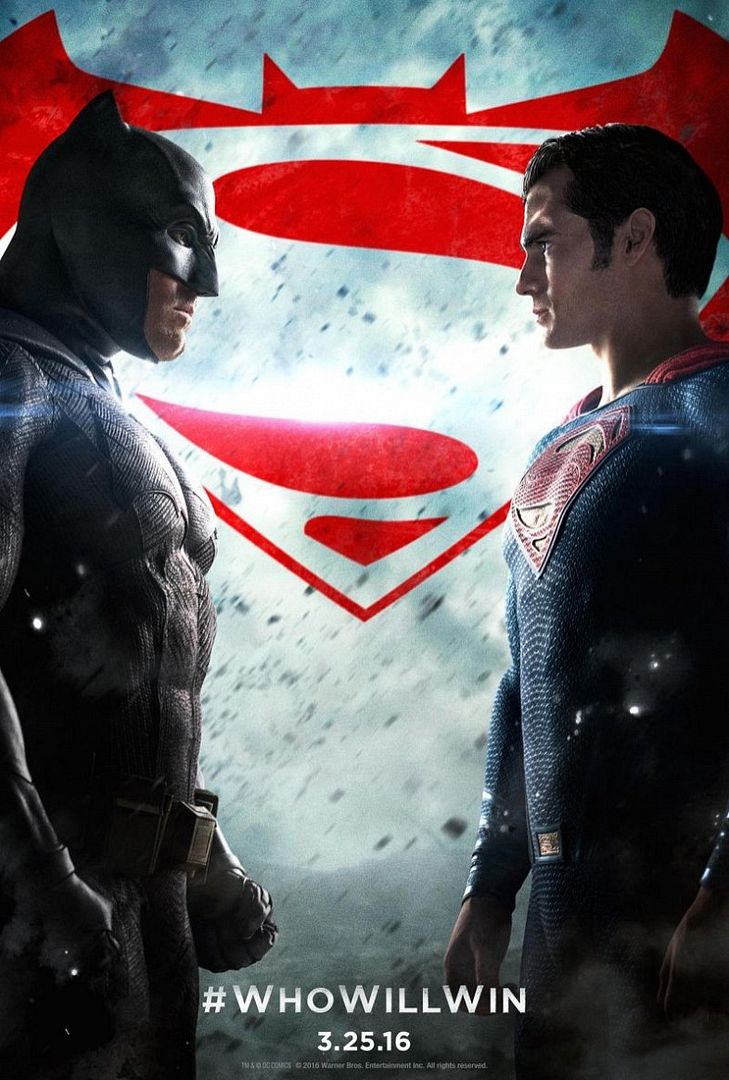 Over the last few weeks a lot has been said about the varying levels of success, or lack thereof, BATMAN v SUPERMAN: DAWN OF JUSTICE has had since its release. While it indeed broke records in its opening weekend and made a modest box office, it has greatly underperformed both WBís and fanís expectations critically and financially. The film was supposed to really launch the greater DC Extended Universe (or cinematic universe, whatever you would like to call it) but has not received the level of excitement needed from the mainstream audience. With all that in mind, what is to be done with the DC universe going forward? Should fans be worried? For that answer, we should look to the past.
This whole situation is sure to bring back memories of 1997. BATMAN & ROBIN came out and was panned by critics, fans and mainstream audience members alike, effectively destroying Batmanís cinematic franchise for years. Multiple attempts were made to get Batman back off the ground with a fifth Schumacher/Burton film, BATMAN TRIUMPHANT (which we now was actually titled BATMAN UNCHAINED), Darren Aronofskyís adaptation of BATMAN: YEAR ONE and even a first attempt at Batman and Superman facing off with Wolfgang Petersen at the helm. None of these came to fruition and general interest in Batman was waning after BATMAN AND ROBIN, meanwhile Fox and Sony were breaking ground with the X-Men and Spider-Man films.
Letís also take it back to just a few years ago where we faced another similar situation when 2011ís GREEN LANTERN was released. That film was not only intended to launch a Green Lantern franchise, but launch the DC universe on film as well. Critics did not really like it and the collective audience met it with a shrug while fans were upset with the overall direction of the film, placing it so earthbound and not fully exploring the actual mythos of the Green Lantern Corps. Warner Bros. had to do damage control and put a hold on many of their DC related plans, completely unsure of how to move forward.
The big difference in BvSís failure is the fact that, unlike GREEN LANTERN, WB already has several more movies in development. SUICIDE SQUAD is in post-production and will be released in August; WONDER WOMAN will finish filming shortly and will be released in June of 2017; and, JUSTICE LEAGUE, PART 1 is ramping up production as we speak. Warner had a lot riding on BvS and the film fell short of their expectations, potentially putting their other films in danger.
I donít think anyone looking forward to SUICIDE SQUAD should worry too much. The latest trailers have provoked quite a response from the mainstream audience and, despite BvSís standing, people still want to see it. The rumors that the reshoots are being done to add more comedy because people found BvS too serious are unfounded as it takes months, not a week, to schedule reshoots. While WONDER WOMAN is in a precarious position, the character, along with actress Gal Gadot, was one of the aspects of BvS audiences enjoyed. I think once people discover more about WONDER WOMAN, the more excitement for her first solo adventure will build.
JUSTICE LEAGUE, however, is in an entirely different situation all together. I kind of relate this to the publicís fascination with Christopher Nolanís THE DARK KNIGHT TRILOGY as WB was obviously hoped to emulate. BATMAN BEGINS came out in 2005 and made a modest amount at the box office, but not a ton since it was coming off of BATMAN & ROBIN. However, critical and audience reception was overwhelmingly positive, strengthened even further by word of mouth. Fast-forward to 2008 and THE DARK KNIGHT was a massive success for Warner. Coming off the positive reception for BEGINS, along with a powerhouse performance by the late Heath Ledger, THE DARK KNIGHT surprised many people with just how good it was. The trilogyís conclusion, 2012ís THE DARK KNIGHT RISES proved to be another financial hit for WB, though it was also a bit more of a divisive film than its two predecessors.
Since MAN OF STEEL was also a divisive film, WB thought they could generate more excitement and interest by adding Batman into the mix, though this would be a rebooted Batman rather than a continuation of Christian Baleís from the trilogy. WB was attempting to repeat history with THE DARK KNIGHT by making BATMAN v SUPERMAN a serious and thought provoking film, while at the same time planting the seeds for JUSTICE LEAGUE. However, that strategy may have done more harm than good as one of the common, and valid, complaints is just too much was stuffed into the film.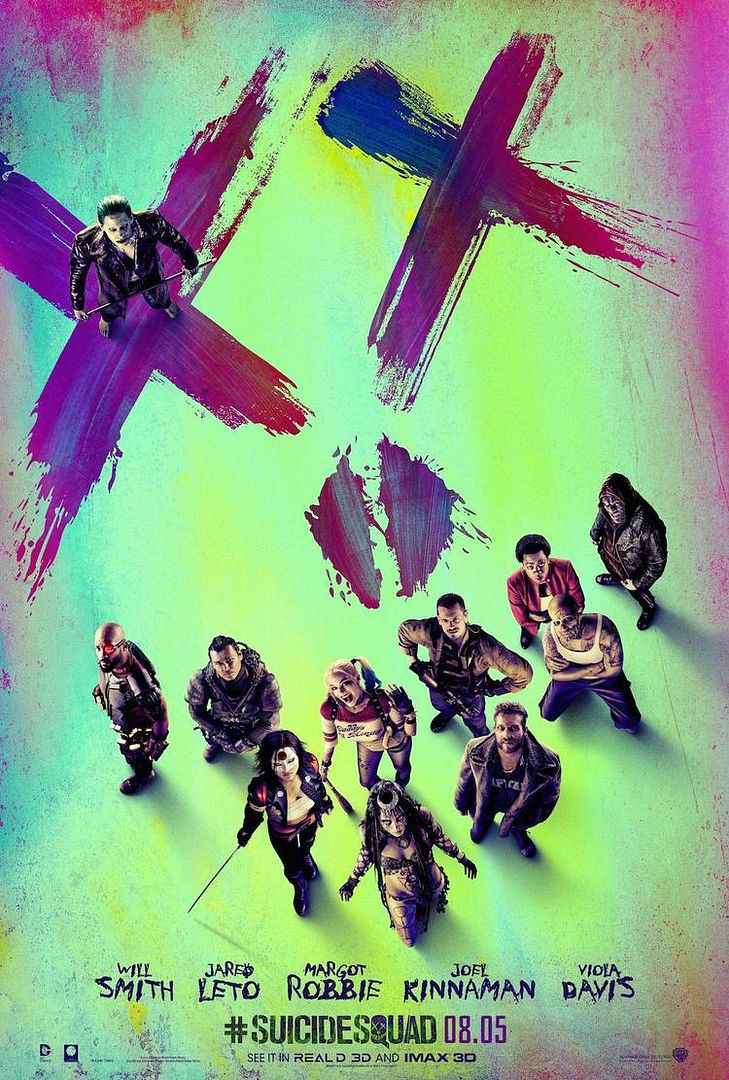 Word of mouth was always going to help BvS to success, but that hasnít done anything to really help its case. While the film isnít nearly as bad as critics say it is, it certainly is not anything near great. JUSTICE LEAGUE was going to rely heavily on word of mouth as well in the lead-up to it, but now it doesnít even have that, forcing SUICIDE SQUAD and WONDER WOMAN to re-energize the DCEU and get the mainstream public interested once again.
Like I said before, I donít think anyone should worry too much about SUICIDE SQUAD. That film is currently selling itself right now. However, despite the overall positive attitude people had towards Gadotís Wonder Woman, perhaps WB should keep a close eye on that film and make sure it not only does well, but the public knows about it. Remember, WONDER WOMAN comes out just a few months before JUSTICE LEAGUE, effectively acting as the lead-in to the big team up. If there will be anything that will reignite interest in JUSTICE LEAGUE, it will be that film.
The state of the DCEU is in a very interesting and fluid state right now. A lot of things are probably going to change behind closed doors as WB adjusts their strategy. While before their method was to simply stop their plans in a knee-jerk reaction Ė as was the case with GREEN LANTERN Ė itís way too late for that now. And while we are not in the same situation we were in between 1997 to 2005, Warner Bros. will need to restructure their plans going forward. Even still, I donít think we should worry too much as Batman will once again likely save the day as confirmation a solo-Batman film with Ben Affleck is in development. Hopefully better days are ahead for the DCEU now that Warner has realized some of BATMAN v SUPERMANís missteps. - Ricky Church
Ricky Church is a BOF contributor
and frequent podcast panelist.
Follow him on Twitter @RICHARDCHURCH16.

comments powered by