Goodbye (Sorta) to "Old School BOF," Hello to BOF 2.0!
Author: Bill "Jett" Ramey (Follow @BATMANONFILM)
Date: Tuesday, December 26, 2017

On June 2, 1998, I launched a website that I called "JettD60's BATMAN 5 Page" on a WebTV.
Yes, WebTV.
About a year later, I WebTV'ed my way over to Tripod.
Ugh! Anyway...
Honestly, I never really expected anyone to actually see this website. In retrospect, I thought that if I talked about another Batman movie online, then maybe there would be another one someday…maybe.
Today, it's hard to imagine the Batman film series ending. Since 2005, we've gotten five "Batman movies" (and yes, I count both BATMAN v SUPERMAN and JUSTICE LEAGUE because Batman was the featured character in each), and one in which he had an extended cameo (SUICIDE SQUAD). Furthermore, another run of solo Batman movies is planned and in-development under writer/director Matt Reeves. But back in 1998 – a year after BATMAN & ROBIN ran the franchise off the road and into a big-ass ditch – the prospect more Batman films wasn't good.
Much to my surprise, the site gained a following. Within two years of its inception, it was off WebTV (I finally got me one of those computers!), I secured a website domain, and the site was renamed "Batman On Film." The rest – as they say – is history.
In a few days, we all will ring in a new year – 2018 – and it will mark the 20th anniversary of Batman-On-Film.com. With that, a brand-new, redesigned version of BOF will replace the old one.
Super-excited as I am for this new and (very much) improved version of my beloved BOF, there's a part of me that's sad to see the old one go. Well, it's not going to be "gone" gone – most of the stuff on the site from 1998-2017 will still be assessable via "Old School BOF" – but, you all know what I mean. A LOT of blood, sweat, and even a few tears went into the original BOF – built it from the ground up from scratch – literally – all by myself. There's no telling how many hours I invested into it.
Before BOF 2.0 goes live, I want to say thanks to some folks (and I'll probably forget a few folks, my apologies; so THANKS to…
Paul Wares and Greg Bray – the first two guys I let into my BOF world.
Mark Hughes and Sean Gerber – your contributions are very much appreciated and not forgotten.
My friends at Warner Bros. who I have worked with over the years – you know who you are!
Christopher Nolan and especially his lovely wife and producing partner, Emma Thomas – the experiences y'all allowed me to have during the years of THE DARK KNIGHT TRILOGY are some of the fondest of my life!
Michael Uslan – one of my Batman heroes who I now get to call (literally) a friend.
FJD - you're the man bro!
Chris Clow and John Bierly – old school BOF'ers who are still with me today.
JoAnne Hyde - you're film reviews are awesome!
Peter Verra and Ryan Lower – the new, but awesome, guys here at BOF.
Justin Kowalski and Ryan Hoss – longtime BOF'ers, my co-panelists on the BOF podcast, two guys whose contributions to BOF are immeasurable. You both are awesome and inspire me to keep on keeping on!
Rick Shew…I guess.
In all seriousness, if Rick had not joined BOF two years ago in late 2015 and helped ignite a fire under my ass, there would be no BOF today. So you can blame him that I'm still around.
And last, but certainly not least, "Announcer Rachel."
"Announcer Rachel" has let this grown-ass man continue to be a kid-like Batman fan for the last 17+ years that we've been together. She's also BOF's biggest supporter!
What BOF did was organic – and I'm VERY proud of that. I never pretended to be someone else, and there was no spamming BOF across the Net and back.
No, BOF, well, just happened.
So here's to 2018, Old School BOF, BOF 2.0, BOF's 20th anniversary, and to ALL you great BOF'ers out there – your support and patronage is greatly appreciated! - Bill "Jett" Ramey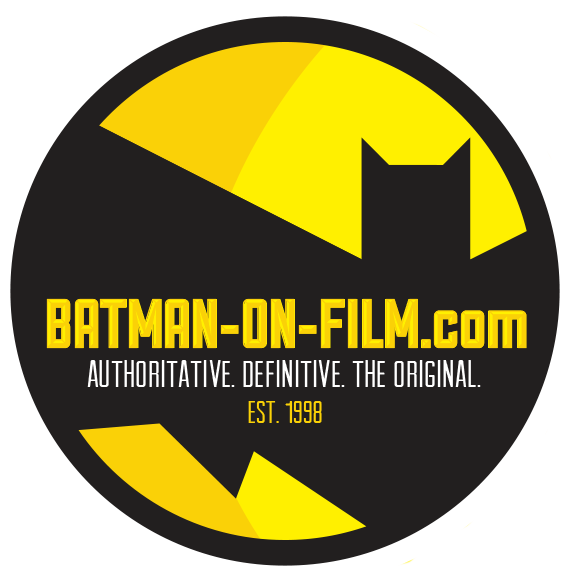 BOF 2.0 logo by Justin Kowalski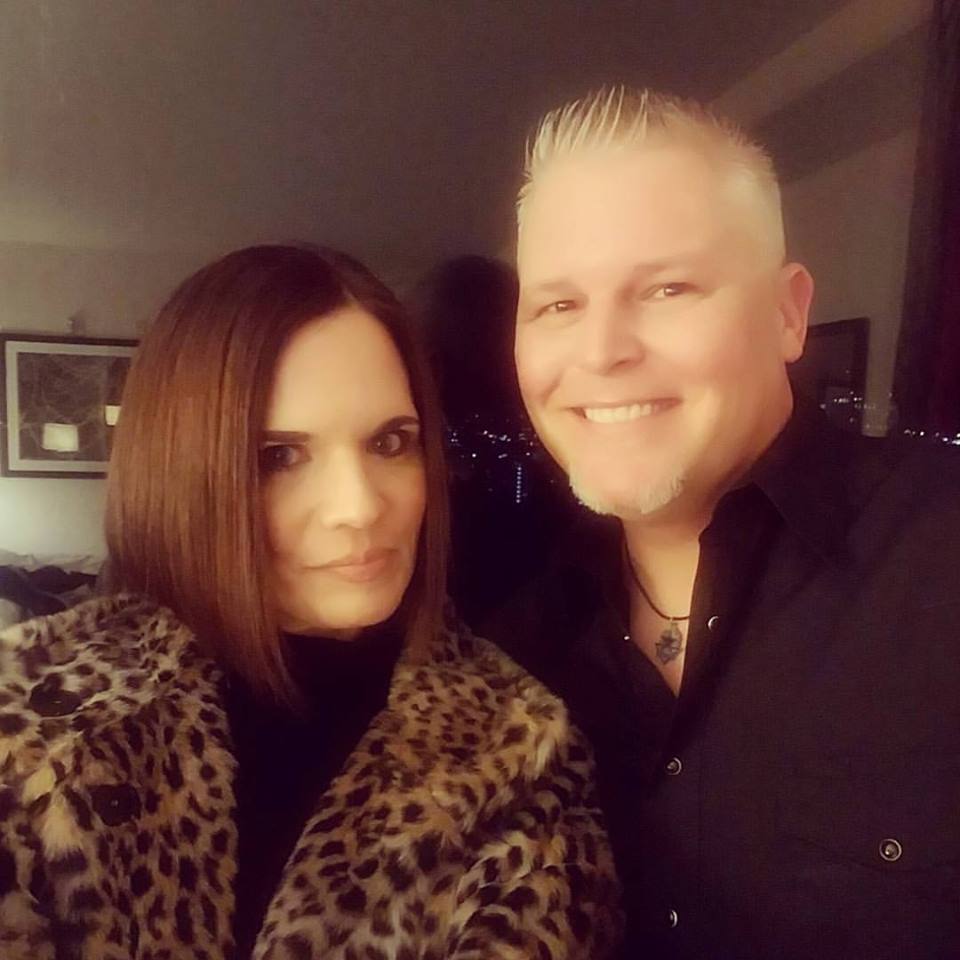 A life-long Batman fan, Bill "Jett" Ramey
is the founder of BATMAN-ON-FILM.COM.
His passions are Dallas Cowboys Football,
Elvis, Rock-N-Roll, cold beer,
dive bars, the city of Austin (Texas),
The University of Texas Longhorns, AND...
THE BATMAN!
He resides in the GREAT state of TEXAS with
his lovely wife, his youngest son,
and 1.5 Boston Terriers.

comments powered by