COUNTERPOINT: The State of the DCEU
AUTHOR: Bill "Jett" Ramey (Follow @BATMANONFILM)
Date: April 17, 2016

A NOTE FROM THE AUTHOR: Let me preface my op-ed below by saying that I'm very – VERY – happy to have my 'ol friend Paul J. Wares back in the BOF fold! He was the very first person I let into my BOF world, if you will, and it did my heart good when we reconnected late last year. So let me say to Paul publicly here on BOF, "WELCOME BACK!" and I hope all you BOF'ers reach out to the dude (@PJWARES on Twitter!) and say the same!
With that said, I hope you read Paul's latest BOF op-ed, "The State of the DCEU" here on the site. While I agree with a good chunk of it (particularly that WB must woo and win-over both the fans and critics going forward), there are some things that I do not.
As has been the way we do things around here at BOF – with class and respectful discourse – here's not so much my response to Paul's op-ed, but my message to Batman and DC fandom post-BvS. - Jett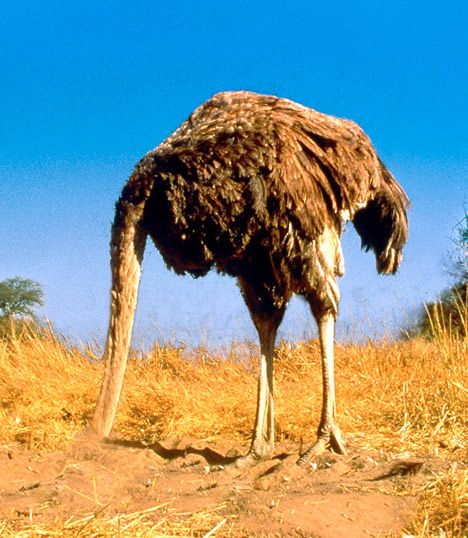 It's really past time to stop it. SO…
Just. Stop. It.
No more sticking our heads in the sand or putting our fingers in our ears while yelling "LA LA LA LA LA!" over and over again.
Here's the cold hard facts boys and girls: BATMAN v SUPERMAN: DAWN OF JUSTICE is a divisive film that is a critical failure and will not make nearly as much at the box office as Warner Bros. expected. Period.
Some of y'all might not like that, but it's the truth.
Look, no one is saying that you can't love this film – many people do. But based on the evidence at hand (Rotten Tomatoes, Metacritic, Box Office Mojo), there's no way anyone can chalk-up BvS as a huge success.
Is BvS a flop? Absolutely not and I don't think anyone is saying that. But no matter how much one might love BvS, one cannot continue to ignore the data. And the data says that overall, critics didn't like BvS, the audience thought it was simply "OK," and it's not making the dough it frankly should've made.
Acknowledging these facts doesn't mean that you can't love or are "betraying" the film. On the flip side, anyone who points out these facts about BvS is NOT personally insulting those who adore and defend it.
To be fair, a lot of the folks whom I've discussed BvS with and love it, do indeed recognize that it's a film with issues. However, there are just as many BvS supporters who want to play the blame game for its box office performance and, especially, the critic's reviews. None – NOT ONE – of the following statements are true…
"The critics colluded to give BATMAN v SUPERMAN bad reviews!"
"If it hadn't been for the bad reviews, BATMAN v SUPERMAN would've sprinted to $1 billion and beyond at the box office!
"Most of the online fan press had an agenda to destroy BATMAN v SUPERMAN before it hit theaters!"
"BATMAN v SUPERMAN was never going to reach $1 billion worldwide. Warner Bros. is super-happy with the box office!"
As I said beforehand, enough with this nonsense.
This sort of apologetic rhetoric does not do the DCEU any good. In other words, "No More Excuses!"
Folks, it's time for us all – whether we're fans of just Batman or the entire DC comic book universe – to come together. We're only two films – two films! – into the DCEU and already we've got drama. Is the sky of the DCEU falling? Nope, not at all. Are all things DCEU hunky-dory? Clearly, that's not the case either. Like the critical, fan, audience reception for BATMAN v SUPERMAN: DAWN OF JUSTICE itself, the status of the DCEU currently is "Just OK."
Batman and the DC Universe on film (AKA the "DC Extended Universe") deserves better. We must categorically demand that the DCEU improve significantly post-BvS regardless if we loved, liked, or hated the film. Because if we don't move on and come together, there's not going to be a DCEU to love, hate, or be indifferent about anyway. - Bill "Jett" Ramey
A life-long Batman fan, Bill "Jett" Ramey
is the founder of BATMAN-ON-FILM.COM.
He likes Elvis, Rock-N-Roll,
The University of Texas, cold beer,
Dallas Cowboys Football, and of course...
THE BATMAN!
He resides in the GREAT state of TEXAS with his lovely wife, three kids, and two Boston Terriers.

comments powered by