HNY16 & Thanks!
Author: Bill "Jett" Ramey (Follow @BATMANONFILM)
Date: January 1, 2016

Happy New Year 2016 BOF'ers!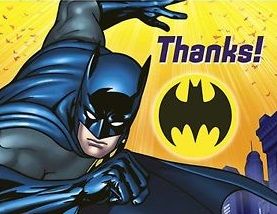 Yes, 2016 is a BIG year for our 'ol boy as a new version of Batman on film will make its debut in BATMAN v SUPERMAN: DAWN OF JUSTICE on March 25th! Furthermore – which I believe will be an unprecedented event in the history of Batman on film – Batman will appear in a second major live-action film in the same year when SUICIDE SQUAD hits theaters on August 5th! *takes a deep breath* OK...
I'm going to get kinda personal and very honest here, OK? Please bear with me. *exhales*
Looking back on 2015, this is been a trying year for me when it comes to BOF. While my passion and love for this great character has never wavered, I did begin to question whether or not this website should continue post BvS. Maybe it's because I turned 50 this past October and started to think I was "old." Or perhaps it was because I felt BOF was now obsolete due to its "No Spoilers" policy and the fact it's no longer bright, shiny and new.
BOF has done A LOT over the years and I'm very proud of it. No one and no site – not even me and BOF – will ever again do what BOF did from 2002 through 2012 while covering "The Dark Knight Trilogy." That was a perfect storm – an unique and organic happening that will never be duplicated. Maybe, you know, it was simply time for me to "retire." BUT...
After some soul-searching, several conversations with people I respect and admire (including my beloved wife who told me to shake myself and remember I'm "Jett"), and something that sucked but became a kick in the ass during the latter part of 2015, I came to the decision to stay the course and keep the BOF ship sailing. I'm not just going through the motions either, OK? I'm rejuvenated, inspired, and as fired up as I've ever been over the (almost) 18 years BOF has existed!
You'll notice some subtle changes to BOF come 2016. For example, the site will be mobile-friendly very soon (that ball is already rolling and in the works) and the BOF PODCAST (with new co-host Rick Shew who inspired/motivated me) will now be aired at least twice a month. And just wait to you see what I have in store come March for BATMAN v SUPERMAN!
I want to thank the following BOF contributors for all they do for the site and let them know I very much appreciate them and their loyalty…
Rick Shew (@SHEWRICK)
Mark Hughes (@MARKHUGHESFILMS)
Robert Reineke
John Bierly (@JOHNBIERLY)
Ricky Church (@RICHARDCHURCH16)
Chris Clow (@CHRISCLOW)
Ryan Hoss (@SMB_RYAN)
Bobby Barrett (@BATBOBBY)
Gentlemen, thank you!
Thanks to Justin Kowalski (@J_ROCKA) for the new BOF logo and Eric Nichols for the new BOF PODCAST intro!
Thanks to all the FOBOF's -- "Friends of BOF" -- like Michael Uslan, F.J. DeSanto, ACH, Emma Thomas and others that shall continue to remain anonymous for, well, being FOBOF!
Last, but definitely not least, I must thank all the loyal BOF'ers – especially all those folks who have been with me for a long time! To all readers, your patronage and readership is much appreciated as well.
So again, Happy New Year 2016, cheers and the best is yet to come!
A life-long Batman fan, Bill "Jett" Ramey
is the founder of BATMAN-ON-FILM.COM.
He likes Elvis, Rock-N-Roll,
The University of Texas, cold beer,
Dallas Cowboys Football, and of course...
THE BATMAN!
He resides in the GREAT state of TEXAS with his lovely wife, three kids, and two Boston Terriers.

comments powered by