What's The Deal With THE BATMAN Script?!
Posted by: Bill "Jett" Ramey (Follow @BATMANONFILM)
Date: February 10, 2017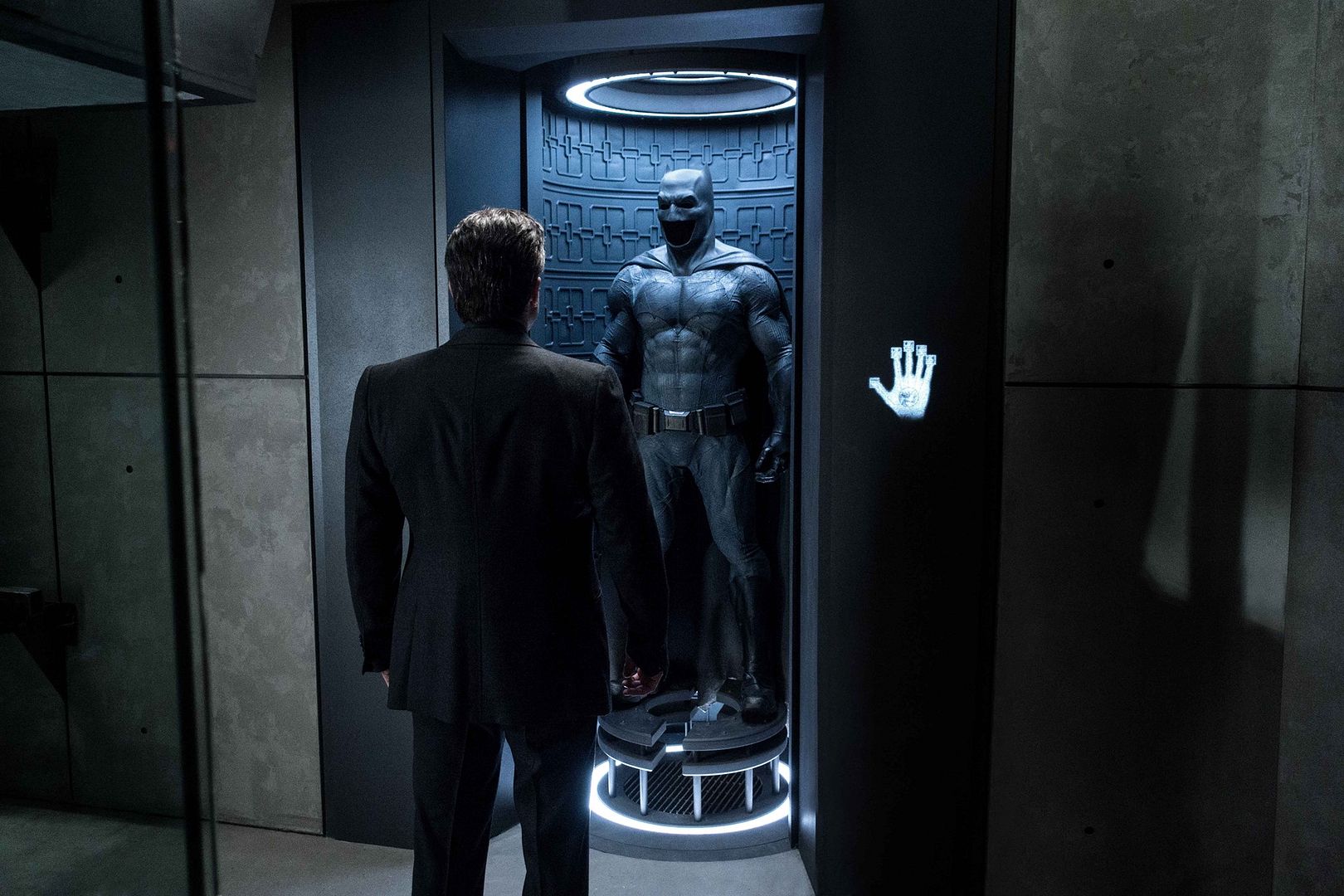 Trust me when I say that I didn't want to get dragged into this sh*t. I'm too busy loving and celebrating THE LEGO BATMAN MOVIE.
But alas, here I am. (Grrrr!)
A couple of days ago, FORBES.COM's Mark Hughes (who not only is a longtime BOF contributor, but also a good personal friend) reported that the script for THE BATMAN would be getting a major polish and perhaps even a total rewrite.
Then in an indirect response, VARIETY's Justin Kroll tweeted (in response to a question regarding THE BATMAN's status) that the new script for THE BATMAN has been turned in this month and that "everyone including Toby Emmerich and Ben [Affleck] very happy with it."
So, what gives?
Well, I think both believe what they said and neither gentleman is trying to deceive readers. Frankly, this speaks to the current state of THE BATMAN and it's not good.
Frankly, this project has a lot of issues – whether you want to believe that or not. The script didn't come together as they liked, so Chris Terrio was hired to come in and give it a polish. Then after months of Warner Bros. promoting Ben Affleck as the director – and the dude himself saying he was directing – he "suddenly" announces that he's no longer helming the film. Furthermore, there have been and still are persistent rumors saying that Mr. Affleck could end up leaving the project altogether.
This is what I was told this morning from a good source close to the project. Y'all remember 'ol "Shoeless", right?
"No director. Canceled filming a few weeks ago. By cancelled I mean they quit prepping it until more things were set, which could take a long time. Doubt this all would've happened of there was a script ready to go."
This is not the sort of things that surround a stable and potentially successful film project. No, this is the sort of stuff of a troubled one.
Folks, you're not going to "officially" hear anything negative about THE BATMAN for the remainder of 2017. Why? Because Warner Bros. has two DCEU films being released this year -- WONDER WOMAN and JUSTICE LEAGUE – and they've got to publicize and market both over the next several months. So in the meantime, everything will be "awesome" – at least officially – with the DCEU.
The article continues after the podcast!

I'm sure they'll hire a new director relatively soon (which the film needs, but will also serve as good PR for the DCEU) and the movie will continue to be actively developed. And yes, THE BATMAN can be salvaged, saved and could very well end up being a great Batman movie – at least that's what I hope. But, it also might never come together and be scrapped completely – it's not like that's never happened before (SUPERMAN VS. BATMAN, JUSTICE LEAGUE: MORTAL, SUPERMAN LIVES).
It's a 50/50 proposition and the ultimate fate of THE BATMAN likely won't be known until early 2018. Bummer? Absolutey.

comments powered by