Review: SPIDER-MAN: HOMECOMING
Author: Bill "Jett" Ramey (@BATMANONFILM)
Date: July 7, 2017

SYNOPSIS: Thrilled by his experience with the Avengers, young Peter Parker returns home to live with his Aunt May. Under the watchful eye of mentor Tony Stark, Parker starts to embrace his newfound identity as Spider-Man. He also tries to return to his normal daily routine -- distracted by thoughts of proving himself to be more than just a friendly neighborhood superhero. Peter must soon put his powers to the test when the evil Vulture emerges to threaten everything that he holds dear.
Don't consider this a "review" of SPIDER-MAN: HOMECOMING, OK?
I missed the press screening last week due to a family reason ("Announcer Rachel" had MAJOR surgery the morning of the screening and I wasn't about to leave her side – I'm loyal like that and I LOVE her tremendously too!), I'm sure most of y'all have already seen this film by the time you find yourself reading this. But as I'm "Jett" – and I'm quite sure everyone is (*ahem*) waiting on pins and needles to know what I thought of this movie – I figured the least I could do is post the following kinda-sorta review…
I totally loved it!
Now, am I willing to say it's one of the best comic book/superhero films of all time? It's up there – but not in the top 5 for sure. Also, is it the best Spider-Man film to date as many have proclaimed? Hmm…wow, I don't know. I still really love Sam Raimi's SPIDER-MAN 2 and consider it one of the genre's best. Yeah, I'm probably copping-out, but stay tuned.
I will say that Tom Holland is the best Spider-Man to date – and that's no slight to Toby Maguire and Andrew Garfield as I liked both of their turns in the role quite a bit. But Mr. Holland (who is actually an adult and could buy a beer at a Texas bar) totally owns the most important part of this role: Peter Parker. For the first time in Spider-Man movie history, I was more emotionally invested in the kid out of the suit than the superhero in it.
Bravo to director Jon Watts and the folks behind the screenplay for making me care more about "Pedro" than his wall-crawling alter ego.
As someone who was a teenager in the early 1980s, this movie – for me – was a HUGE love letter to films of that era such as SIXTEEN CANDLES and THE BREAKFAST CLUB. If that's what they were going for, well done and I want to thank them for that!
Yes, this film does kinda-sorta beat the audience over the head with the MCU stuff – but it also helps make everything make sense. I still can't believe that they were able to make the Spider-Man villain The Vulture not come off absurd and, well, "realistic" – but they did. Speaking of which…
Michael Keaton is very "Michael Keaton" as The Vulture – and that's a good thing! I've been a MK fan since 1982 when he starred alongside The Fonz (otherwise known as Henry Winkler) in NIGHT SHIFT (which probably is still my fave MK movie). With that said, not one time (OK, maybe once or five times) did I catch myself thinking, "That's Batman!" MK was MK and made for a very compelling villain. While The Vulture is indeed a "bad guy," the reasoning for what he does and why he does it isn't totally evil – though it is.
You'll understand once you see the movie.
Besides Tom Holland and Michael Keaton, the entire cast is superb. This film made me like, care, and look forward to seeing more from them in subsequent sequels.
FYI: There's a very cool "out" for future films in this series to not HAVE to totally be tied to the MCU. Also, I never saw the film's "Big Twist" coming - and you won't either (unless you're a "spoiler guy" -- which sucks for you.)
Overall, SPIDER-MAN: HOMECOMING is a damn good movie and one that should make fans of the character, and the entire genre, proud. - Bill "Jett" Ramey
GRADE: A-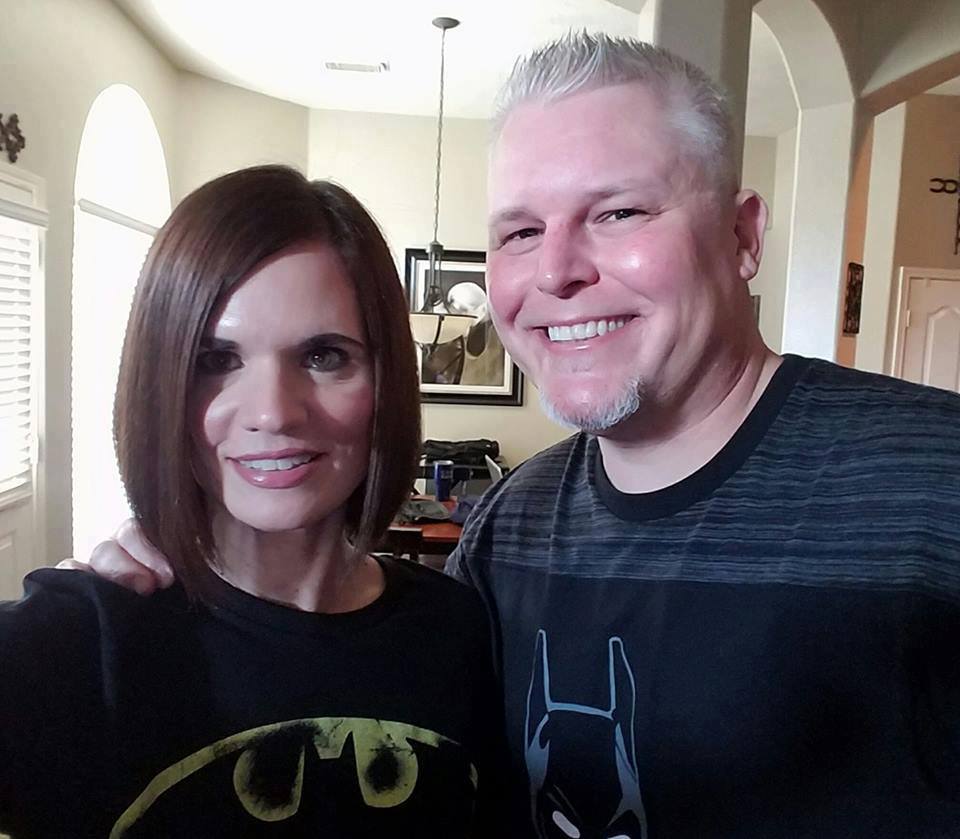 A life-long Batman fan, Bill "Jett" Ramey
is the founder of BATMAN-ON-FILM.COM.
His passions are Dallas Cowboys Football, Elvis, Rock-N-Roll, cold beer,
dive bars, the city of Austin (Texas),
The University of Texas Longhorns, AND...
THE BATMAN!
He resides in the GREAT state of TEXAS
with his lovely Minnesotan wife,
his youngest son (who is now taller and heavier than his dad), and 1.5 Boston Terriers.

comments powered by