I assume that if you are reading this review here on
BOF
, then you have picked up a comic book at least once or a thousand times in your life. During that experience, you fantasized about being under the cowl/mask fighting the bad guys, defeating a supervillain, and saving the city from some horrible fate.
That is the premise -- and heart and soul -- of the new movie KICK-ASS.
Director Matthew Vaughn (who was once set to helm X-MEN 3 and THOR for Marvel) was looking for a project that would take the modern superhero story and turn it on it's head. A chance phone conversation with KICK-ASS comic book writer/creator Mark Millar peeked Matthew's interest.
The KICK-ASS story asks the question, "Do you really need super powers to be a super hero?"
This is exactly what Dave Lizewski (Aaron Johnson) asks himself. Dave is just your run of the mill average teenage boy who as an affection for comic books, surfing for porn online, as well as a fascination with his high school English teacher.
While speaking with his friend and fellow nerd Marty (Clark Duke), he wonders why no one has ever actually put on a costume and fought crime in real life.
With that question in mind, Dave creates a homemade "superhero" costume and heads out onto the streets of New York city to fight the bad guys.
Very quickly, he finds out exactly why no one has ever done such as thing. He gets his ass kicked by two hoodlums and ends up recovering in a hospital for several weeks.
You would think this failure would have him hang up his costume, but it only enhances his superhero desires.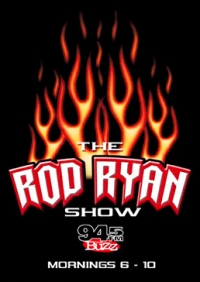 He eventually dons the guise of "Kick Ass" again; this time with success -- if you want to call it that. While intervening on a would-be mugging, Kick-Ass's exploits are caught on camera by a bystander who proceeds to post it on YouTube. As a result, Dave -- well, Kick-Ass actually -- becomes an instant celebrity.
Not only is Kick-Ass now fighting crime, he's inspired others to do the same. Enter Red Mist (Christopher Mintz-Plasse), Big Daddy (Nic Cage), and Hit Girl (Chloe Moretz).
Without revealing anymore, I believe that director Matthew Vaughn raised the bar as far as "comic book movies" are concerned. He should be in conversation with some of the best directors of the genre -- (Richard Donner SUPERMAN: THE MOVIE), Christopher Nolan (BATMAN BEGINS, THE DARK KNIGHT), and Jon Favreau (IRON MAN).
Fans of KICK-ASS the comic book (like me) will be overwhelmingly pleased with the amount of source material that makes it to the screen. Some liberties were indeed taken in regards to the direction of the characters -- which I absolutely had no problem with.
For those who are being introduced to this world for the first time, sit back, relax, and get your popcorn ready, 'cause this movie is gonna kick your ass!
GRADE: A+
Doug "Snuggie" Faulk" anchors the sports desk
and is an on air personality for "The Rod Ryan Show"
on 94.5 THE BUZZ in Houston, TX, USA!
KICK ASS hits theaters everywhere on April 16, 2010.