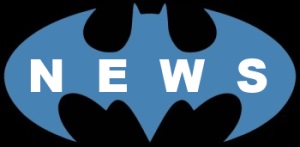 Joel Schumacher Writing BATMAN FOREVER/BATMAN AND ROBIN/BATMAN TRIUMPHANT Comic Book
Author: Bill "Jett" Ramey (Follow @BATMANONFILM)
October 25, 2014

Joel Schumacher has been done with Batman for over 17 years.
Unless he isn't.
According to BLEEDINGCOOL.COM, director Joel Schumacher has signed on with DC Comics to write a 12 issue comic book series which will allow him to tell his Batman on film trilogy the way he - and not the studio - intended it to be. Fan-favorite Dustin Nguyen is handling the art. FOREVER/B&R/TRIUMPHANT will be re-written and tell one single story that will allegedly portray Mr. Schumacher's original vision for the movies.
Hey, I'm totally down with this project! Since Mark Protosovich's script for BATMAN TRIUMPHANT has never leaked online, this will at least give us a look at what that film would've been like. Personally, I kinda like BATMAN FOREVER - always have. So I'm guessing we'll finally get to see Schmacher's "Director's Cut" of that film ...or you can READ THIS!
Apology accepted. A little Schumacher Batman on film history…
BATMAN FOREVER could have – and should have – been a much darker film. Well, maybe a little darker, that is. Several scenes from that original script that were indeed shot didn't make it to the film's final cut that would've/might've altered the film's tone. For more on that and what could've been, CLICK HERE.
With BATMAN AND ROBIN, we got what we got – you know what I'm sayin'? Basically, it was a rip-off of FOREVER's storyline – beat by beat – with more silliness, camp, and nonsense.
Then there is the never-happened-but-nearly-did BATMAN TRIUMPHANT. Written by screenwriter Mark Protosevich, BT would've – allegedly – been a bit darker than Schumacher's first Batman film, BATMAN FOREVER, and featured The Scarecrow as the main villain. Jack Nicholson's Joker from 1989's BATMAN would've returned to face George Clooney's Batman in the form of a Scarecrow fear toxin-induced hallucination. Harley Quinn was set to be Bat-villain #2 and was written to be the Jack-Joker's daughter out for revenge against The Batman for her father's death.
Joel Schumacher is on record saying he was courting Nicolas Cage to play The Scarecrow; though rumors back in the late 90s had it that Howard Stern ("Hey Now" and "Babba Booey" to you all!) was in the mix to play Dr. Crane. Continuing with Bat-film casting rumors, Madonna was said to be up for the role of Harley and Kurt Russell (My #1 choice for the new Commissioner Gordon!) would take over the role of Batman/Bruce Wayne if Clooney pulled a Keaton/Kilmer.
Frankly, it's going to be very interesting to see how much of the original storylines of Joel's first two films are altered for this miniseries. No doubt, if Schumacher had carte blanche like my friend Mr. Chris Nolan, his Batman films would've been different. I'm not saying that they'd been the sort of stuff we got in "The Dark Knight Trilogy" - nothing close - but I'm sure that they wouldn't have been 2 hour infomercials for Batman toys and happy meals.



comments powered by