If you are a longtime reader of
BATMAN ON FILM
, then you already know that Michael Uslan is one of my personal heroes. I am of the belief that the fans of comic book films owe this man a huge debt of gratitude. He is -- in my and many other's opinion -- "The Godfather of Comic Book Films."
He also has a tremendous singing voice. Anyway...
I have had the privilege of meeting and chatting with Mr. Uslan a few times with one of those visits taking place yesterday afternoon (June 24, 2009) as we got together via the cell phone to discuss the 20th Anniversary of the release of 1989's BATMAN. If you have not heard Michael's story about his 10 year "journey" to get that film made, you definitely need to do so – it's fascinating!
We also talked about a few other things, like…
Michael Jackson, who we both learned had just passed away as the interview was beginning. Mr. Uslan told me that The Jackson 5 played at his fraternity house while attending Indiana University and I told him that I just uploaded "Thriller" and "Off The Wall" onto my iPod the night before...
Michael's favorite comic book/graphic novel based film outside of the ones he's been involved with: AMERICAN SPLENDOR -- though he's also fond of SUPERMAN, SUPERMAN II, SPIDER-MAN 2, and IRON MAN…
And yes, I did ask him about Chris Nolan and BATMAN 3. As expected, "no comment" is all I got from him!
But of course, the focus of our conversation was BATMAN '89 as it should've been. Enjoy!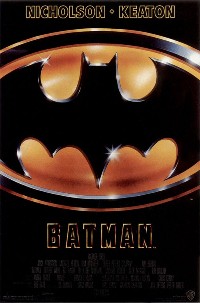 JETT: Mr. Uslan, BATMAN's 20 years old. When you hear that or think about it, what comes to mind?
MICHAEL USLAN: Well, were doing a bit of celebrating..having a bit of champagne. But it's funny because it's not just the 20th anniversary, it's the 30th anniversary for me. BATMAN was revolutionary. It changed things and had a huge impact on world culture. If not for that movie, no comic book based or graphic novel based movie would've gone the way that they did. It influenced every movie that's followed – in tone, music, production design – in just so many ways.
The first thing I thought about as we hit June 23rd – the anniversary date – was that for me it's the 30th anniversary like I said. As you know, I started on this path ten years before the movie came out in 1989. So while the world celebrates the 20th mark for me I'm really celebrating the 30th.
JETT: Indeed.
MU: I think back how I went from studio to studio trying to convince these guys that a dark and serious comic book superhero movie could be successful -- though nothing like that had ever been before. What an adventure that was! Really, I had to tighten my belt to the last notch and to look back and say it was worth it is a pretty incredible thing. And when I look at how wonderful and healthy the BATMAN franchise is in the hands of that genius Christopher Nolan – with BATMAN BEGINS and THE DARK KNIGHT -- and where we started and what we had to go through and endure before we got back to where we needed to be, it's all pretty amazing.
Maybe one story that stands out the most for me was the day the movie was completed and we had the final cut of the picture. Ben Melniker and I were going to see it and as we were going into the theater to see it for the first time, there were these very thick curtains that we had to pass through to get into the theater and Ben says, "You're going to walk through these curtains right now, and two hours from now you're going to come out through these curtains, and your life is going to have changed." And he was right. It changed my life, my career. It pretty much validated my existence since 7th grade (laughs). After that moment, instead of me knocking on everyone's doors until my knuckles bled, my phone started rignging.
JETT: I had just graduated college when I went to see it for the first time back in June of '89. I had been waiting for this – a serious Batman movie – since I had seen SUPERMAN when I was a kid. Now it was the 60s show that made me a Batman fan, but "My Batman" was shaped by the comics of the 70s – Denny O'Neil, Neal Adams, Marshall Rogers, Steve Englehart, etc. I was just so happy when that movie came out. That movie poster –the one with only the Batman logo – still hangs in my office today. Anyway, my question is did you ever imagine that 20 years later we'd be sitting on six Batman films? Well, three sequels to BATMAN, a reboot with BATMAN BEGINS, and then, wow, THE DARK KNIGHT? Hell, we even got an Oscar win for a performance!
MU: (laughs) Here's the crazy thing Bill: I never doubted we wouldn't get all that (laughs)! Now I know I was alone on that and there were many, many times that I doubted my own sanity (laughs)! But going back to that poster with "The Symbol" you mentioned -- the iconic poster that came out that you have in your office. I believe that the first BATMAN was the best marketed movie in history – though I now think THE DARK KNIGHT has at least equaled it. But at the time, it was so different – the marketing – so revolutionary. I literally could not walk through Times Square – not one block – without running into somebody wearing a Bat-Shirt or a Bat-Hat (laughs)! It was everywhere. People were breaking into bus stops to steal that poster. People were paying $25 for bootleg copies of the trailer. People were paying to go see movies that were showing the BATMAN trailer, and then leaving after they saw it.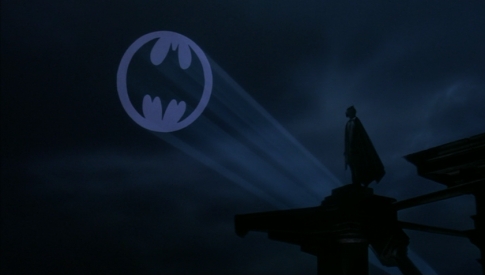 JETT: I did that! I swear to you I did I can't recall the film -- something in early '89 -- but I certainly did that (laughs)!
MU: (laughs) It was just crazy the impact that just that trailer had. One of the great moments that I had during that whole experience was the night that The Berlin Wall came down. I was home and watching it on TV like everyone else in the world – it must have been something like 1:30 in the morning. People were just running through the wall and into freedom from the first times in their lives. Then, coming through a piece of the broken Berlin Wall, was this West Berlin kid wearing a BATMAN movie hat! Mindboggling!
JETT: Awesome!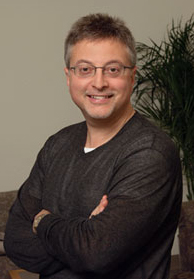 MU: Yes. Another memory I have is going around to theaters in LA and then in New Jersey and in New York. Just seeing the lines of people waiting to get in the theater – stretching for blocks and blocks as far as the eyes could see. People lining up and waiting for two or three days to get in and see the film. There was a stories of people ordering pizzas and having them delivered to them while still in line! That in of itself became an event. Camping out, waiting in line, and having a good time just to go see BATMAN. It was just an incredible cultural event to witness and it still brings a smile to my face and to this day. Also, when I hear that Danny Elfman theme song or see a shot of the Batmobile with flames shooting out from its back, I still get chills up and down my spine.
JETT: Do you have anything from the film – props, etc. – as souvenirs?
MU: Very little really. I have framed on my wall the two page ad in VARIETY that has the Batman symbol and then underneath "$250,003,013 - HISTORY." At the time, that was indeed history. I have three signed Bob Kane originals that he made for me and my kids. I'm a comic book geek and you're never going to get me to change. That means more to me than having props from the movie decorating my office. I have a Jerry Robinson Joker original that he did for me. That's the sort of stuff that I love.
JETT: How proud was Bob Kane and the early Batman guys of this film?
MU: I did spend a lot of time with Bob Kane at the premiere and Bob was ecstatic. You may know the story that the whole concept of DC's "Stan Lee: Just Imagine" came out of a conversation between Bob and Stan Lee that night right in front of me. Stan would say Batman would have been really successful if I were writing it. And Bob would say Spider-Man would have been much better if he were doing the art! So that's basically how that "Just Imagine" came about.
Anyway, going back to 1979 when all of this started to today, it just brings a big smile to my face. You and I had different reactions to the 60s BATMAN TV show. You were much younger I'm sure…
JETT: Yeah, a kid. I guess I first caught it in reruns around '69 or '70. But to a kid, it's deathly serious (laughs)!
MU: I was in 7th grade at the time and despite the fact it was so popular and lots of money was being spent on producing it, I knew that people were laughing at Batman. And that horrified me. That wasn't the "true Batman" – the creature of the night stalking criminals. Like Batman making a vow (laughs), I swore that someday I would wipe three words out of collective consciousness of world culture: "pow, zap, and wham." So after that first Batman movie, I have to jump to BATMAN BEGINS and THE DARK KNIGHT and say I think we have succeeded.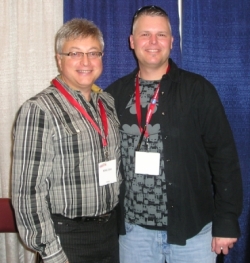 JETT: I assume that you are happy with where the franchise is right now?
MU: I think it's very, very important to bow down and give proper credit to Chris Nolan. He's a genius. This man gets it, he understands, and he not only has a clear creative vision, but he can execute it. He's a genius not only as a filmmaker, but he's got this uncanny knack for casting – not obvious casting, you know what I mean? This man deserves all the credit in the world – he's just amazing.
I have to give credit where credit is due for BATMAN and its two geniuses: Tim Burton and Anton Furst. Those guys did something that's lasting and influential in the genre to this very day.
So to have a dream as a kid, to be able to stand back and see that three times over this dream has come true, it's just wonderful. If I can let the eight year old Michael out for a minute...I think that Michael was kind of inspired by Bruce Wayne and wanted to take up his path. To make a vow and know that one person can make a difference. I got to admit and think that I was inspired by Bruce Wayne. I stuck to my guns and saw this thing through. It's pretty cool, looking back 20 years later -- the journey -- it was well worth it a million times over.
Michael wanted me to let all of you know that he will be taking part in three panels at this Summer's Comic Con International in San Diego -- one of which focuses on The Joker! I will post details -- date/time/locations right before Comic Con, so stay tuned.
And thanks again to Mr. Uslan for taking time out of his busy schedule to talk to me -- much appreciated Michael!