I Think I'm Going To Give POWERLESS A Shot
AUTHOR: Bill "Jett" Ramey (Follow @BATMANONFILM)
DATE: January 20, 2017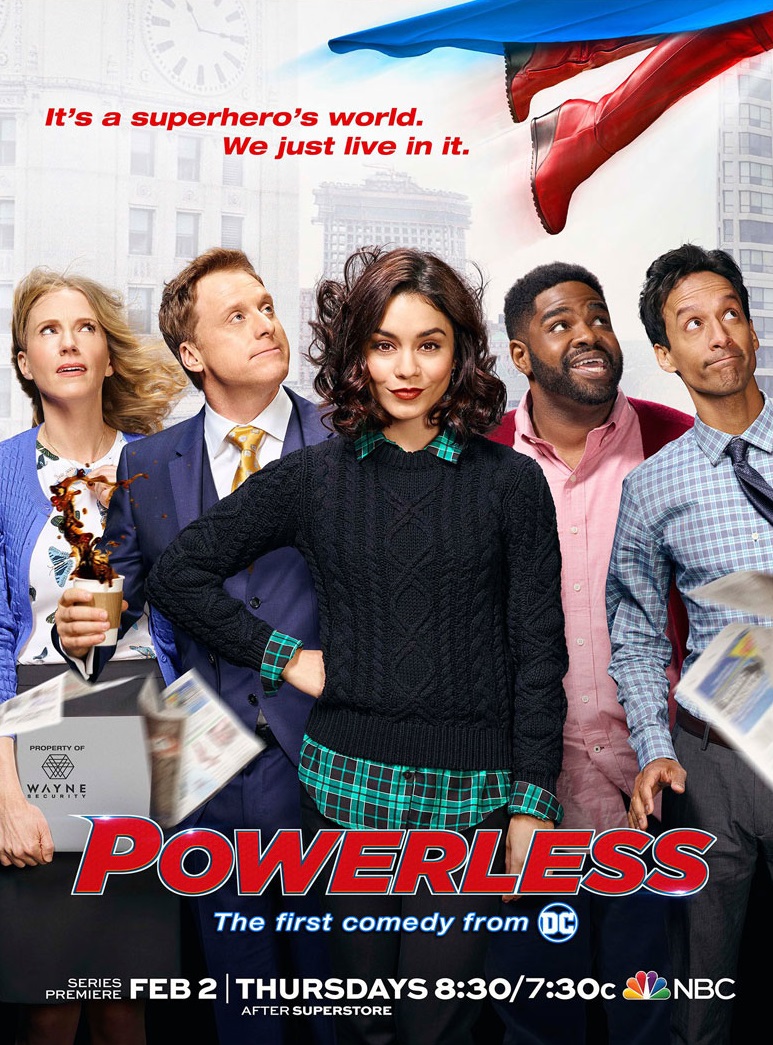 I'm not sure what I think of POWERLESS – NBC's newest comedy based in the world of DC Comics. And that's mainly – OK, mostly – because I haven't seen it yet. But I do think the premise is interesting and original: A THE OFFICE-style sitcom that's set in a world ("Earth-P" of the DC Multiverse to be exact) where superheroes exist. And not just any superheroes mind you, DC Comics superheroes.
POWERLESS will focus on Emily Locke (Vanessa Hudgens), the new Director of Research & Development at Wayne Security, a subsidiary of Wayne Enterprises (my take on that shortly), that makes products for ordinary people so that they can protect themselves during battles between superheroes and supervillains. Danny Pudi as Teddy, Christina Kirk as Jackie, Ron Funches as Ron, and Alan Tudyk as office boss Van Wayne – who just so happens to be a cousin of, you guessed it, Bruce Wayne (my take on that is also coming shortly).
The series has had significant changes made to it since its conception. The office went from being an insurance company to the aforementioned Wayne Security. In addition, Alan Tudyk's character was renamed and made part of – obviously – the Wayne Family. Also, the show will have deeper ties to the DCU than its original incarnation and there's a new showrunner (Patrick Schumacker replaced Ben Queen) which is probably tied to all the previously mentioned changes.
But, are the changes for the better? Well, we're fixin' (as we say in Texas) to find out.
Clearly, making the workplace a Wayne company and its boss an actual member of Wayne family was done to intestinally, albeit distantly, tie it to Batman – though the Caped Crusader and Bruce Wayne won't appear on the show. "They're [Batman, Bruce Wayne and all other DC characters] not going to make appearances," says Mr. Shumacker. "They do exist in this world. We reference them all the time."
Look, while I think the whole Wayne/Batman thing is contrived and a bit cheesy, I really don't have an issue with it. In fact, I totally understand why they're doing it. Batman is DC's most popular character by far, so tying it – although indirectly – to The Dark Knight isn't a bad move. I certainly think it'll catch the attention of the regular Joe/Josephine TV viewers better than Kord Security run by Van Kord.
I wonder if there's any chance Ron Swanson and/or Micheal Scott could show up in an episode? ANYWAY...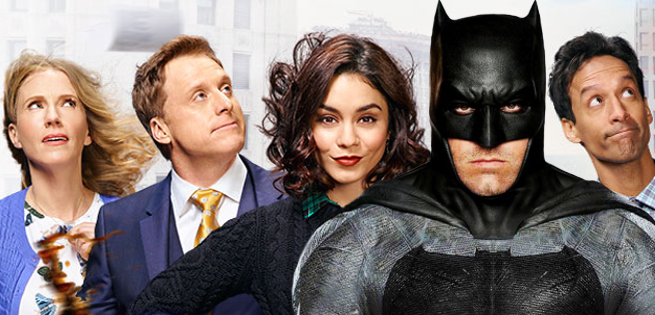 So, I'm going to give POWERLESS a chance. In fact, I'm also going to review it weekly for BOF. I hope you all give it a go as well and here's hoping it's another success for DC Comics on TV!
We'll just ignore GOTHAM, OK? - Bill "Jett" Ramey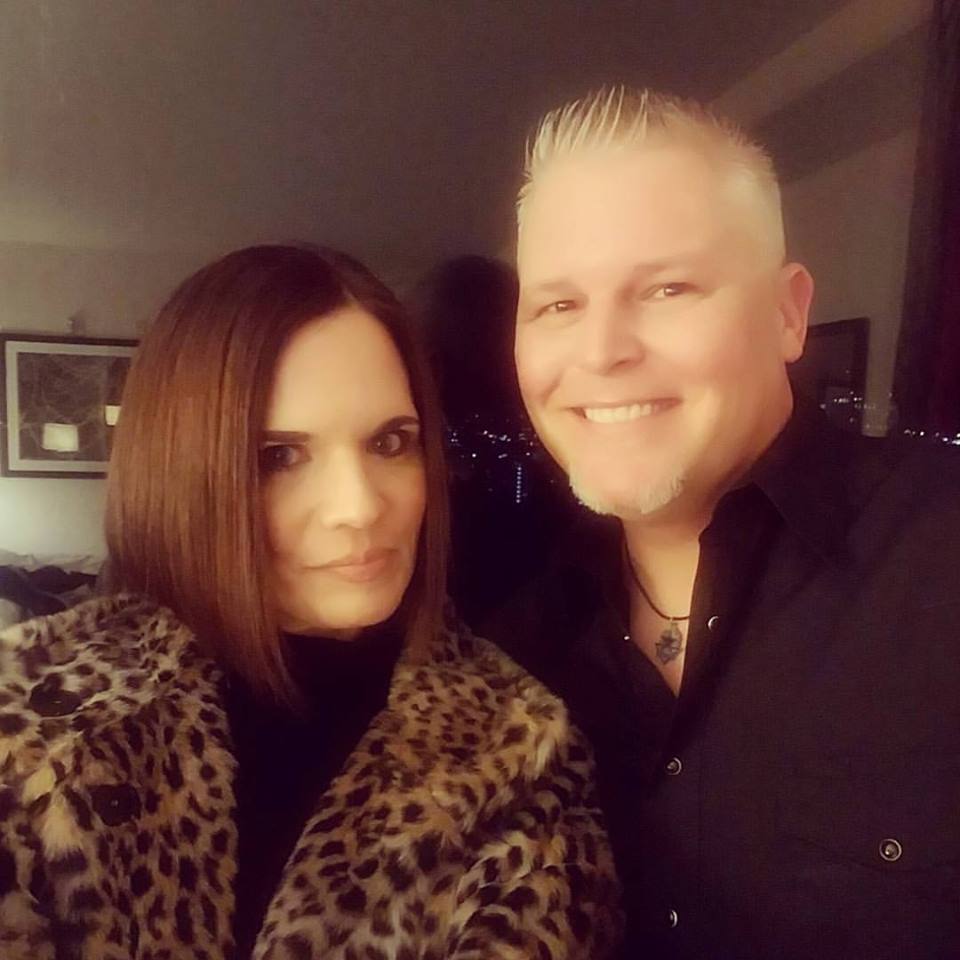 A life-long Batman fan, Bill "Jett" Ramey
is the founder of BATMAN-ON-FILM.COM.
His passions are Dallas Cowboys Football, Elvis, Rock-N-Roll, cold beer,
dive bars, the city of Austin (Texas),
The University of Texas Longhorns, AND...
THE BATMAN!
He resides in the GREAT state of TEXAS with
his lovely wife, his youngest son,
and 1.5 Boston Terriers.

comments powered by