The Joker Is In POWERLESS...Sorta
Posted by: Bill "Jett" Ramey (Follow @BATMANONFILM)
Date: January 24, 2017

Yes, I said I plan on giving NBC's DC Comics-based sitcom a chance, and I'm going to following through. HOWEVER…
I know that this will sound – oxymoron-ish? – coming from a Batman fan who has run a Batman website for almost 19 years, OK? But I'm beginning to worry a bit that POWERLESS is going to lean a bit too hard on The Dark Knight.
We've already had the setting of the series changed to a business ("Wayne Security") that's a subsidiary of Wayne Enterprises. And, the office boss – one "Van Wayne" – is a cousin of Bruce Wayne. Too much "Batman?"
Now, take this guy, armed robbery, double homicide, and this new preview for the show…
OK, that's pretty funny and I totally get why they're hanging their promoting hat on anything Batman. But, I think this series should stand on its own and can't rely on stuff like this – be it Batman, Superman, Wonder Woman, or whatever DC character-related – to be the show's "hook" and get folks to tune in weekly.
Personally, I think the premise is inspired and brilliant. But, ultimately, POWERLESS must be well-acted, smartly-written, and FUNNY to be a success.
Oh yeah, the audience MUST care about the characters, first and foremost.
If all that happens, the DC stuff will be – and should be – nothing but gravy to DC fans and the general audience.
I apologize to all reading for turning this "news report" into a mini op-ed.
Unless I'm not.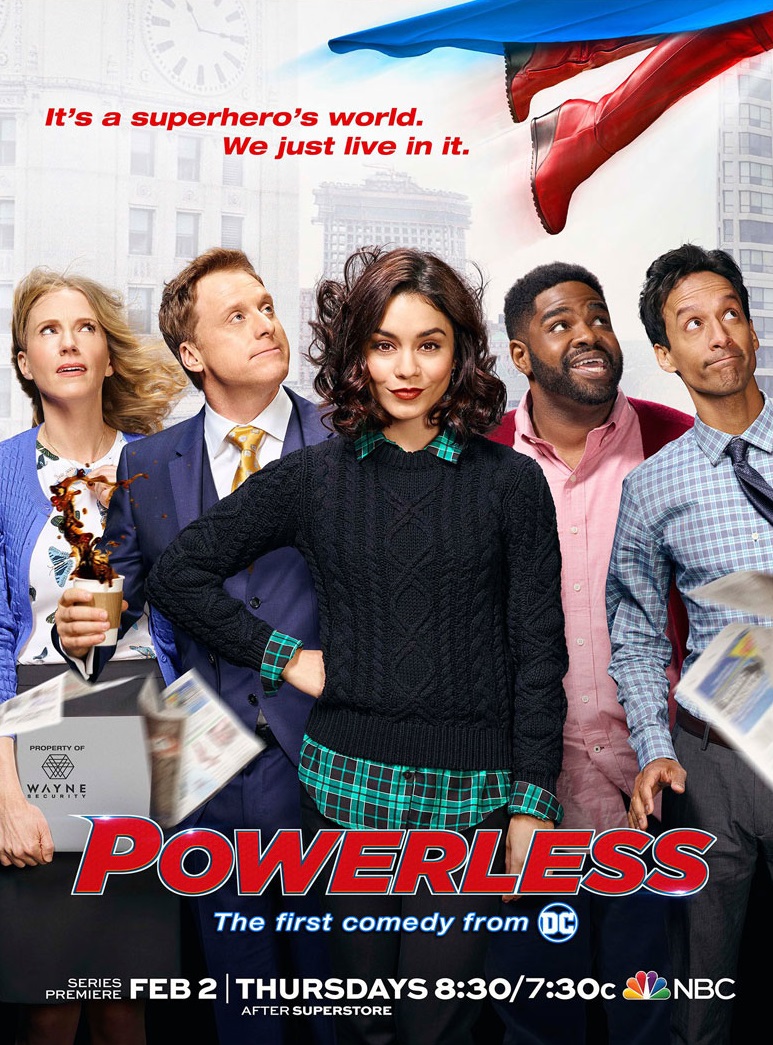 POWERLESS premieres Thursday, Feb 2nd at 8:30 ET/7:30 CT on NBC.

comments powered by