Patty Jenkins on the Future of the DCEU
Posted by: Bill "Jett" Ramey (Follow @BATMANONFILM)
Date: April 30, 2017

In a recent interview, WONDER WOMAN director Patty Jenkins had something very interesting to say about the upcoming slate of films coming from Warner Bros. Check this out…
I think there's a lot of directors doing cool things. I know the storylines for a lot of the films they are working on and they are all vastly different, with very different tones and very different styles of storytelling. Jason (Momoa) is off to shoot AQUAMAN right now and that's such a cool story. It's got its own separate vibe. I'm excited to see each of these films."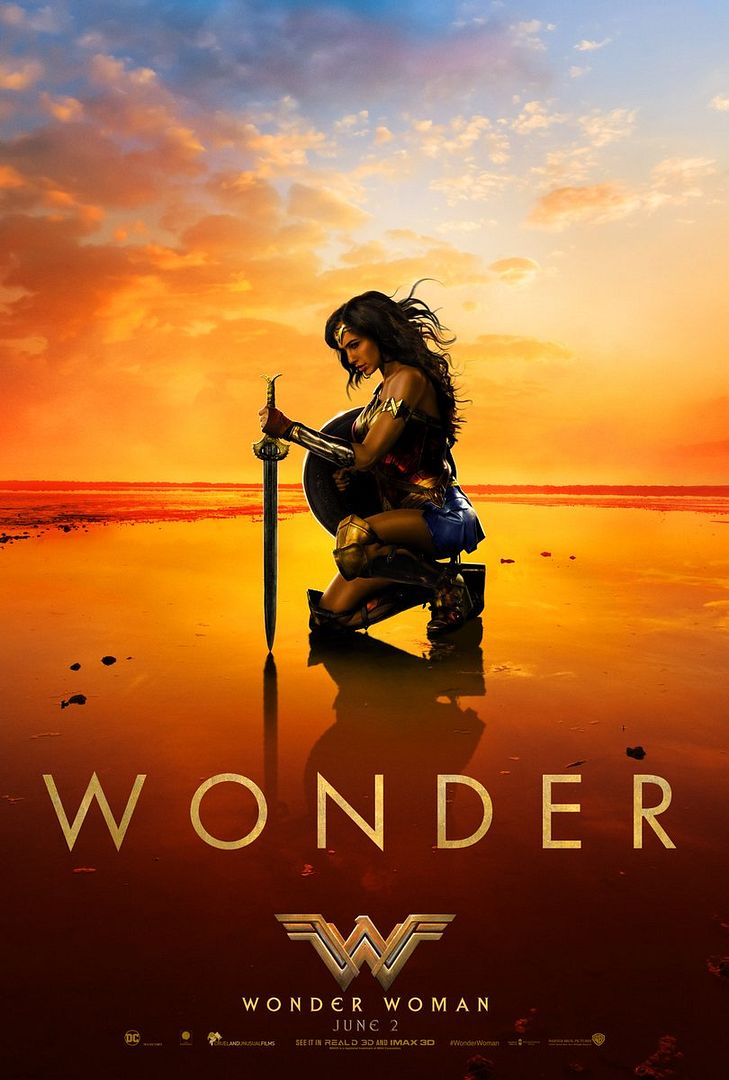 Like I said, interesting.
Let's be real: WONDER WOMAN isn't 100% a "Patty Jenkins Film" – and I say that with peace and love and all due respect to Ms. Jenkins. Keep in mind the film's original director – Michelle MacLaren – left over, ahem, "creative differences," which means she likely wasn't going to be allowed to see her vision for the film through.
Frankly, this movie was made before the BATMAN v SUPERMAN-induced DCEU course-correction and under a different DC regime at Warner Bros. Yes, it's a Wonder Woman origin film, but it's also the follow-up to BvS and the lead-in to JUSTICE LEAGUE. Therefore, LOTS of cross-pollination and DCEU/JL promotion will be featured. Maybe advertising for JUSTICE LEAGUE wasn't something that Ms. MacLaren wanted to include in her movie? Just sayin'.
Regardless, I figure that a WONDER WOMAN sequel would show us a true "Patty Jenkins Wonder Woman movie" than the film we're getting this Summer. Here's what Ms. Jenkins had to say about a possible follow-up. "I'd like to bring her a little farther along into the future and have a fun, exciting storyline that is its own thing," she said.
She wants to do a Wonder Woman film that is "its own thing."
Hmm...
This is the way it should've been from the very beginning of the DCEU. Warner Bros. should've have been so hell-bent on getting to JUSTICE LEAGUE (which hits theaters on November, 17, 2017, by the way) like, yesterday, they definitely put the cart WAY before the horse.
So far, the proof is in the pudding. ANYWAY…
Enough with the bad (but appropriate) clichés! This quote from Ms. Jenkins makes me happy because she's basically confirming the major course-correcting that Warner Bros. is – and should be – taking with DCEU films post-JUSTICE LEAGUE.
This new "DCEU2.0", for lack of a better term (though this is a damn good one), is the course Warner Bros. should've taken originally; starting with MAN OF STEEL back in 2013. That film (which I borderline love) SHOULD'VE been followed up with other DC solo films (and even sequels) made by filmmakers that have a passion and vision for these characters. The audience should've been allowed to get to know these characters and grow to care about them. But alas, that didn't happen. However, things are changing with the DCEU – and for the better. Solo DC films made by talented filmmakers who don't have to worry about making square pegs fit into round holes (i.e. "cinematic universe continuity") is what we'll see going forward. James Wan's AQUAMAN will be our first example of a DCEU2.0 product.
Better late than never.
(SOURCE: THE TORONTO SUN.)

comments powered by