Early Box Office Tracking Looks Good!
Posted by: Bill "Jett" Ramey (Follow @BATMANONFILM)
Date: July 14, 2016

YES!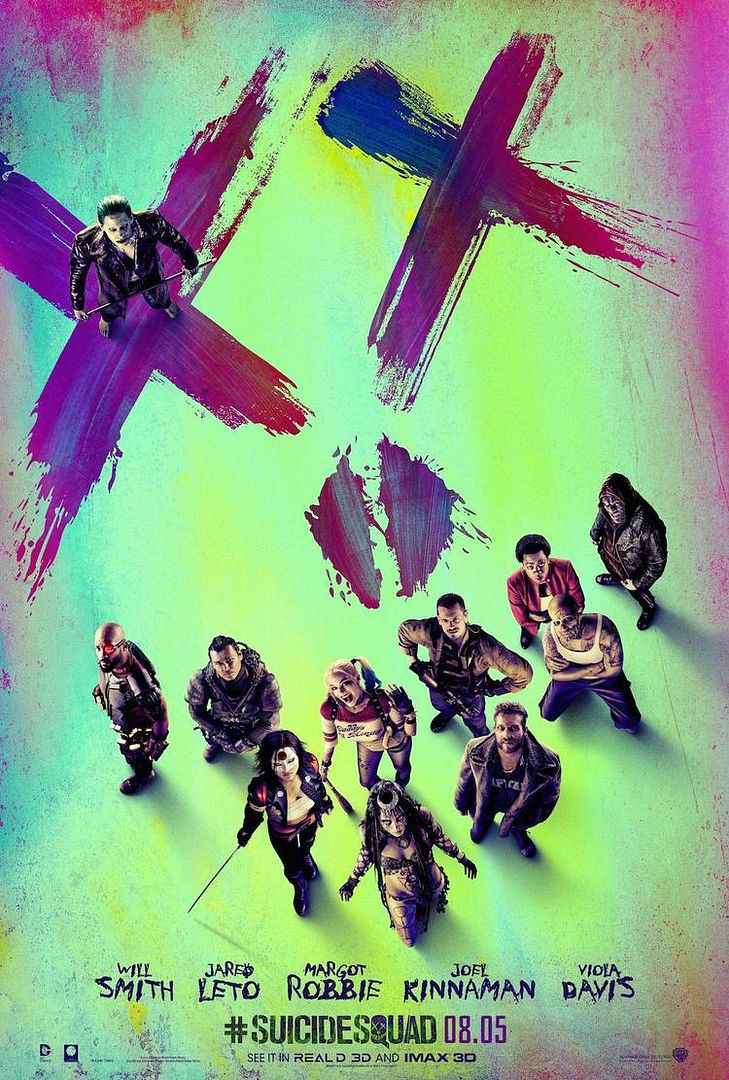 Yeah, I'm in cheerleading mode right now for SUICIDE SQUAD. So, this early box office tracking report from THE HOLLYWOOD REPORTER was music to my ears!
According to the trade, SS is tracking to bring in around $125 million to $135 million opening weekend – though these are early predictions, FYI.
I figured that if SS did GUARDIANS OF THE GALAXY numbers opening weekend ($94.3 million), many happy dances would break out in Burbank. BUT, if it indeed does the predicted box office when it drops, there may well be an all-out conga line taking place under the water tower.
Here's the deal folks: SUICIDE SQUAD has to not only do well at the box office (think, well, GOTG-type of numbers), but it HAS to appeal to the mainstream audience. If that does happen, positive word of mouth will beget "legs" and thus…
DCEU CONGA LINES EVERYWHERE!
Have I said yet on BOF that I'm really excited for this (Batman) movie?
For the full report, hit the link posted above.
David Ayer is directing SUICIDE SQUAD, which stars Jared Leto as The Joker, Will Smith as Deadshot and Margot Robbie as Harley Quinn. Also in the cast are Joel Kinnaman, Cara Delevingne, Viola Davis, Adam Beach, Ike Barinholtz, Adewale Akinnuoye-Agbaje and Scott Eastwood.
SUICIDE SQUAD hits theaters on AUGUST 5, 2016!
It feels good to be bad.
Assemble a team of the world's most dangerous, incarcerated Super Villains, provide them with the most powerful arsenal at the government's disposal, and send them off on a mission to defeat an enigmatic, insuperable entity. U.S. intelligence officer Amanda Waller has determined only a secretly convened group of disparate, despicable individuals with next to nothing to lose will do. However, once they realize they weren't picked to succeed but chosen for their patent culpability when they inevitably fail, will the Suicide Squad resolve to die trying, or decide it's every man for himself? - Warner Bros. Pictures

comments powered by