UPCOMING
WONDER WOMAN - June 23, 2017
JUSTICE LEAGUE - November 17, 2017
THE FLASH - March 23, 2018
AQUAMAN - July 27, 2018
SHAZAM! - April 5, 2019
CYBORG - April 3, 2020
GREEN LANTERN CORPS - June 19, 2020
SOLO BATFLECK BATFLICK - ? (confirmed, no release date)
MAN OF STEEL 2 - ?
JUSTICE LEAGUE DARK - ?

PREVIOUSLY RELEASED
MAN OF STEEL - Released on June 14, 2013
BATMAN v SUPERMAN - Released on March 25, 2016
SUICIDE SQUAD - Released on August 5, 2016
JUSTICE LEAGUE DARK Lives!
Posted by: Bill "Jett" Ramey (Follow @BATMANONFILM)
Date: August 24, 2016

Via THE HOLLYWOOD REPORTER, Doug Liman has been tapped by Warner Bros. to direct JUSTICE LEAGUE DARK. Michael Gilio has been hired to write the script. Both replace Guillermo del Toro (the original writer/director) who left the project due to a potential production conflict with PACIFIC RIM 2.
While I'm happy that this project is still alive, it was my hope that Mr. del Torro would've been at the helm of this project as it seemed to be right up his alley. ANYWAY…
Here's hoping this project comes to fruition. I've been a fan of Deadman since I was a kid (thanks to him teaming-up with Batman in THE BRAVE AND THE BOLD back in the day). I'd LOVE to see Boston Brand partner-up with The Spectre, John Constantine, Zatanna, The Phantom Stranger, Swamp Thing and a few other supernatural characters of the DCU in a live-action film. Hell, throw in DC's version of the Frankenstein monster as well! Too bad Enchantress was exorcised from June Moon in SUICIDE SQUAD as she would be a perfect fit for JLD. ;)
So, what do you all think about this news and a this film? Post your thoughts in the COMMENTS below!
1st WONDER WOMAN Trailer Released
Posted by: Bill "Jett" Ramey (Follow @BATMANONFILM)
Date: July 23, 2016
Here you go...
1st WONDER WOMAN Poster Revealed
Posted by: Bill "Jett" Ramey (Follow @BATMANONFILM)
Date: July 22, 2016
Yeah, it's pretty awesome. It sorta reminds me of the very first BATMAN BEGINS poster, no? Check it out...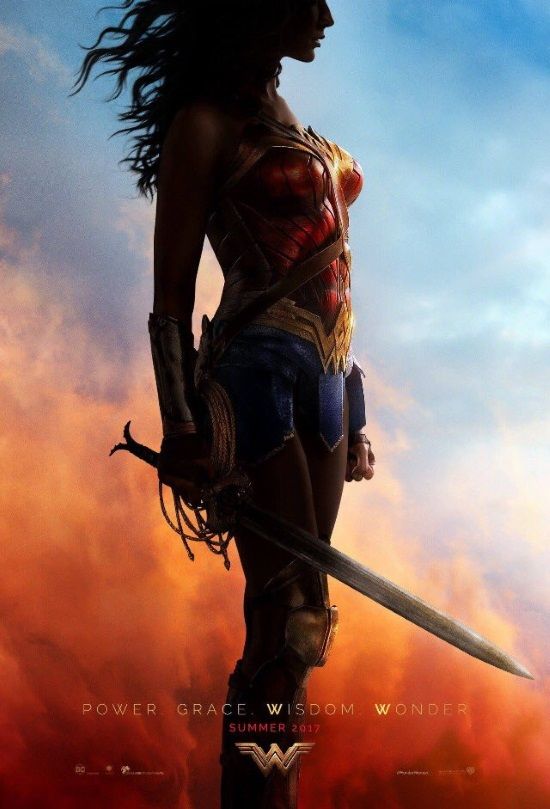 I'm VERY much looking forward to this movie. I've always thought that a Wonder Woman film should be a period piece, so I'm glad my wish was granted (though I was thinking WWII rather than WWII.)
Amber Heard is Mera in AQUAMAN?
Posted by: Bill "Jett" Ramey (Follow @BATMANONFILM)
Date: January 13, 2016
Per THR's HEAT VISION, Amber Heard is "is in negotiations" with Warner Bros. to play Mera -- Aquaman's wife/love interest -- in director James Wan's AQUAMAN film starring Jason Momoa as, well, Aquaman.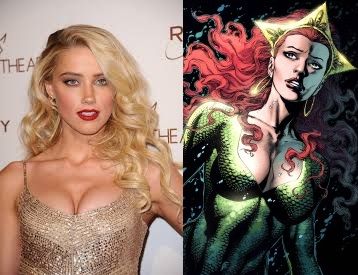 For the full story, hit the link provided. AND...
Here's hoping that the solo Aquaman film is kinda like this...

comments powered by