DVD Review: iZOMBIE
Author: Bill "Jett" Ramey (Follow @BATMANONFILM)
Date: October 11, 2015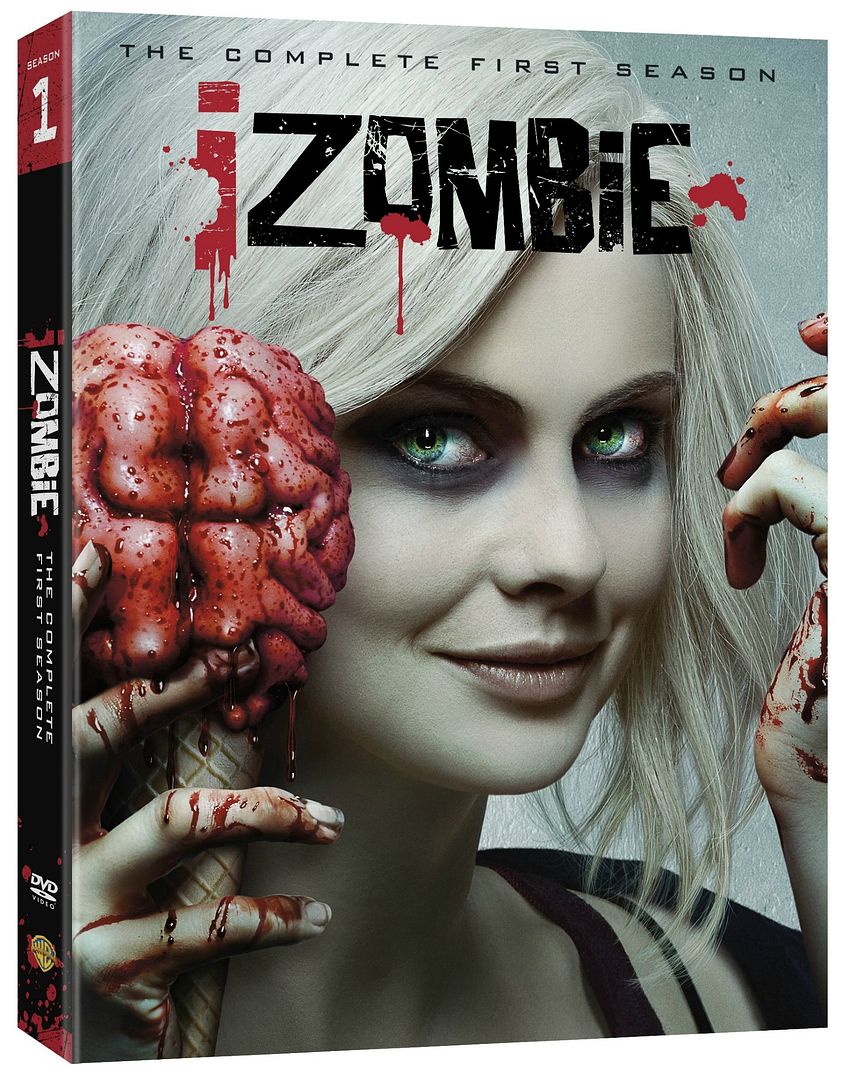 When the iZOMBIE television series premiered last Spring, I didn't think it was a show that I'd be interested in watching. I had never read the DC/Vertigo comic book upon which it's based and I'm not that big of a fan of the zombie genre. However, since it aired after THE FLASH on The CW, I unintentionally started watching it.
And got totally hooked!
Here's the show's premise: Liv Moore (Rose McIver) is a medical student in Seattle living a super cool life with her super cool fiancé, Major Lilywhite (Robert Buckley)…until she goes on a boat party. After an "incident" on the boat, Liv wakes up dead on the beach. So how can someone "wake up dead?" Well, you can when you are a ZOMBIE! It seems that the incident during the boat party was caused by zombies and she was bit by one named Blaine (David Anders). Liv is now forced to abandon her old life and gets a job at the Seattle medical examiner's office. Why there? Because it'll give her access to the one thing she needs to consume to retain her intelligence and memories: brains. However, there's a side effect to eating brains. When Liv eats the brain of a dead person, she temporarily gains the deceased's behaviors, mannerisms, and memories. Liv then uses her new abilities to help police detective Clive Babineaux (Malcom Goodwin) to solve crimes.
If you haven't yet watched iZOMBIE, I highly recommend that you give it a try. Picking up the Season 1 DVD
and knocking out all 13 episodes during a binge-watching weekend is a great place to start. Yes, it's sorta geard toward young women, but it's not so chick-flickish that a dude can't enjoy it.
EXTRAS: Not a lot of extras included other than the iZOMBIE panel from San Diego Comic Con 2014 and some deleted scenes. If you're already a fan of the show, you will probably enjoy the panel. The deleted scenes are, well deleted scenes for a reason and don't add anything to any of the episodes. - Bill "Jett" Ramey

comments powered by