JUSTICE LEAGUE: WAR - Preview Clip #1
Posted by: Bill "Jett" Ramey (Follow @BATMANONFILM)
January 8, 2014

Thanks to Warner Bros. Home Entertainment, here's the first preview clip of the JUSTICE LEAGUE: WAR animated film...
Frankly, not a big fan of Batman in the Justice League. Interogating a monster? UGH! With that said, I'll go into this film with an open mind and call it like I see it.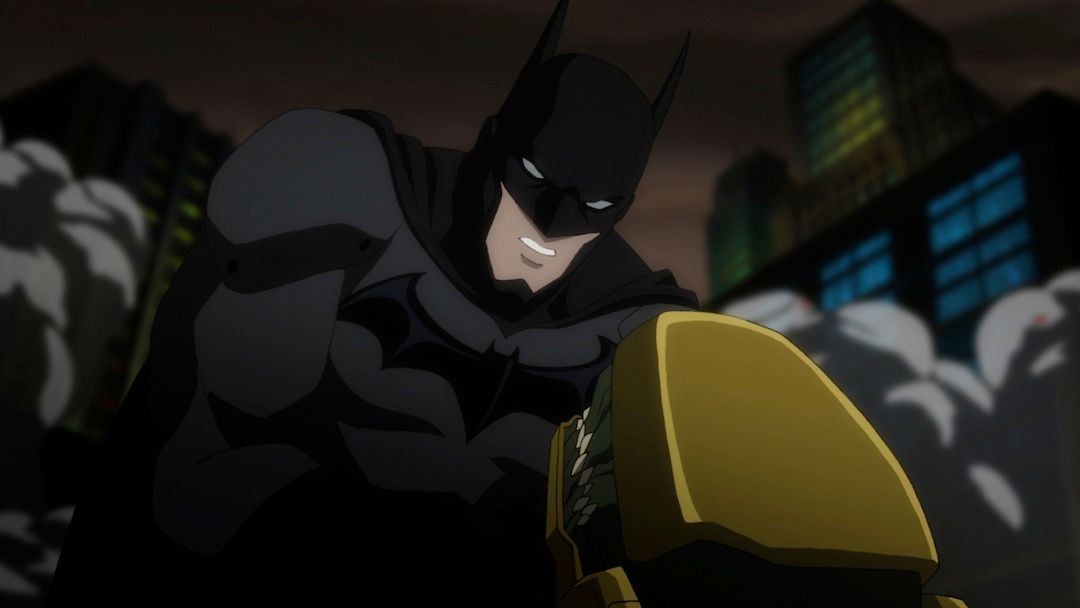 When the powerful Darkseid and his massive, relentless forces invade Earth, a group of previously unaligned super heroes – misunderstood and, in some cases, hunted by the authorities – discover the only way to fend off the attack will be to work together as a cohesive unit. Batman, Superman, Wonder Woman, Green Lantern, Flash, Shazam and, in his origin story, Cyborg combine their respective talents in an all-out battle to save the planet. Based on the 2012 graphic novel, "Justice League: Origin," by Geoff Johns & Jim Lee, provides a glance into the world before the Justice League was created, and offers the initial animated incarnation of DC Entertainment's "The New 52."
Produced by Warner Bros. Animation and DC Entertainment, JUSTICE LEAGUE: WAR features the voices of Jason O'Mara , Christopher Gorham, Justin Kirk, Alan Tudyk, Michelle Monaghan, Shemar Moore, Sean Astin, Bruce Thomas and Steve Blum. Producer is James Tucker and director is Jay Oliva from a script by Heath Corso.
Warner Bros. Home Entertainment will distribute JUSTICE LEAGUE: WAR as a Bu-ray Combo Pack, DVD and for Digital Download on February 4, 2013.



comments powered by