RUMOR: Batman (Batfleck?) Cameo in WONDER WOMAN
Author: Bill "Jett" Ramey (Follow @BATMANONFILM)
Date: October 24, 2015

I don't like calling BS on reports that emerge from other outlets, so let's just say that I find THIS very hard to believe.
Why? Well, there's just no way – NO WAY – that that much information about WONDER WOMAN would've been illicitly leaked and gotten out. Sure, some of it could come to pass, but this sounds like someone put a bunch of rumors and then mixed 'em up with some fan fiction, all in the name of website hits.
Regardless, let me address the one thing in the report that pertains to Batman on film: Batman cameoing in WONDER WOMAN.
Let's assume for a moment that everything in the aforementioned report is true, OK? If you've gotta have Batman show up in all of these DCEU films – presumably to sell them to the audience – then why even have a DCEU?! Just make Batman films, no?! Here's what the original report regarding Batman in WW…
"...the Caped Crusader is said to appear in the film when Diana fights Ares' winged demonic minions, watching her save civilian lives during the battle. This could simply be a shot of Batman from a rooftop observing or something more, but his presence will be there. After the film's finale, Batman will approach Wonder Woman in some regard to let her know he is aware of her, establishing a relationship that leads to her involvement in BATMAN v SUPERMAN."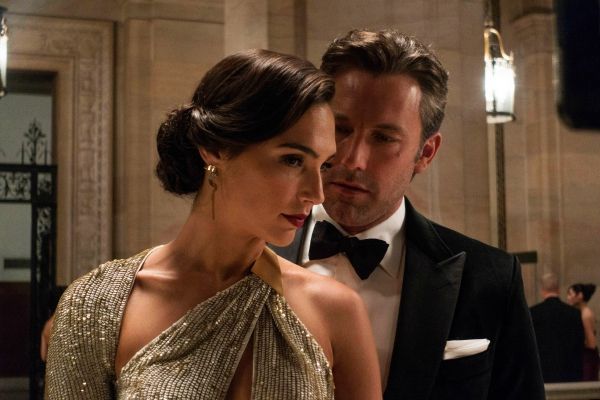 If THAT is really what's planned, then I think that Warner Bros. and "Team DCEU" are making a HUGE mistake. Batman silently watching Wonder Woman take down some villains from afar and then showing up afterwards to let her know he's watching, is contrived, cheesy and, frankly, reeks of something a fanboy would come up with.
What do you all think? Does the DCEU need Batman to show up in every single DCEU film? If so, what's the point of having solo DCEU movies? Sound off in the comments section below!
WONDER WOMAN hits theaters in 2017. Patty Jenkins is directing from a script by Jason Fuchs. Charles Roven, Zack Snyder and Deborah Snyder are producing. BATMAN v SUPERMAN's Gal Gadot will be reprising her role of Wonder Woman/Diana Prince in the film.

comments powered by