SUICIDE SQUAD SDCC '15 Trailer/1st Look
Analysis (from a Batman P.O.V.!), Part 2
Author: Bill "Jett" Ramey (Follow @BATMANONFILM)
June 16, 2015

OK, give a look again before we proceed...
Word.
Now, is there anyone who would disagree with me when I say in terms of the DCCU, SUICIDE SQUAD clearly belongs in the Batman sector of the universe?
That's what I thought. CLICK HERE for part 1 and continue reading for part 2...

This is probably my favorite shot of Harley in the entire trailer. Margot Robbie may steal this film!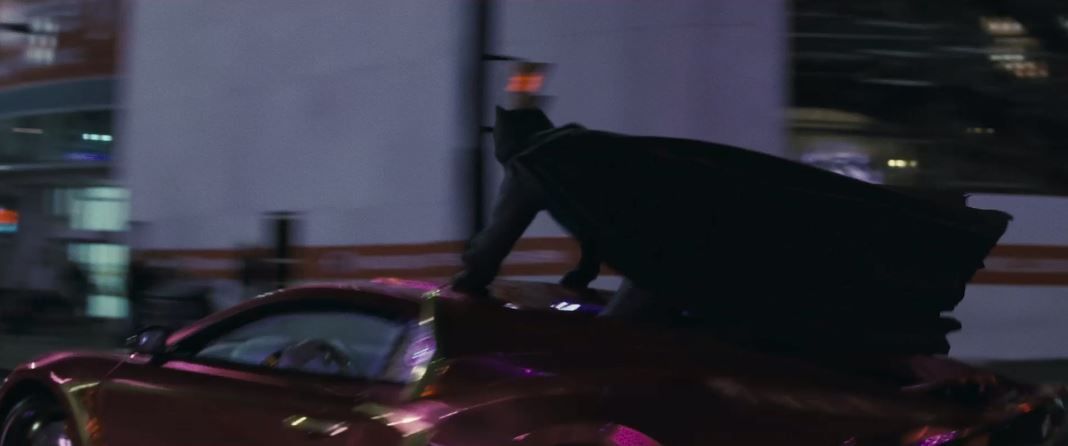 I wonder if this is the only scene in the film with Batman? Ben Affleck also shot a scene as Bruce Wayne. Looking forward to that. Batman in two films within five months of each other. I never thought I'd see that!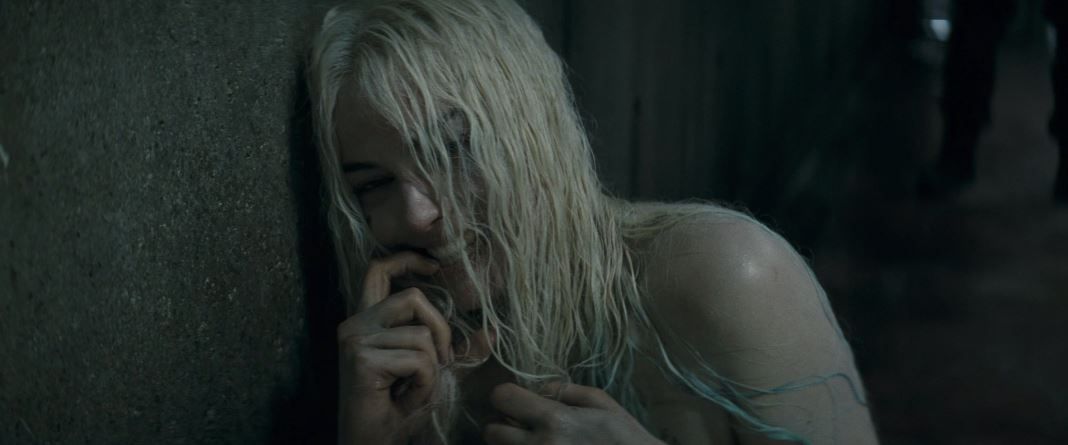 I don't know the context of this particular shot of Harley, but I'm thinking it's the momment she became "Harley Quinn." Perhaps right after The Joker hurts her "really, really bad."

Will Smith as Deadshot...sans the mask.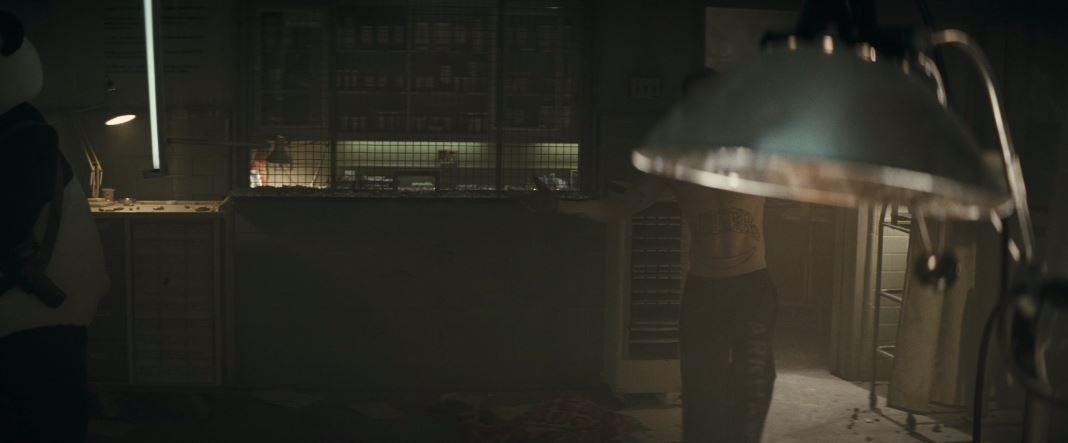 The Joker! Notice "Arkham" printed on his left pants leg.

Tremendously creepy shot of Jared Leto as The Joker. Can't wait to see his portrayal. Seems punk, hip-hop, masochistic, and hyperactive. And neither the grill or tats bother me in the least. They had to do something different from Jack Nicholson, Heath Ledger, and hell, even Cesar Romero, but still make the character very much "The Joker." I think they're going to nail it.

Dr. Quinzel and The Joker.

Great image of Leto as The Joker! And I love this dialogue: "I'm not gonna kill ya...I'm just gonna hurt 'cha really, REALLY bad!" Brilliant.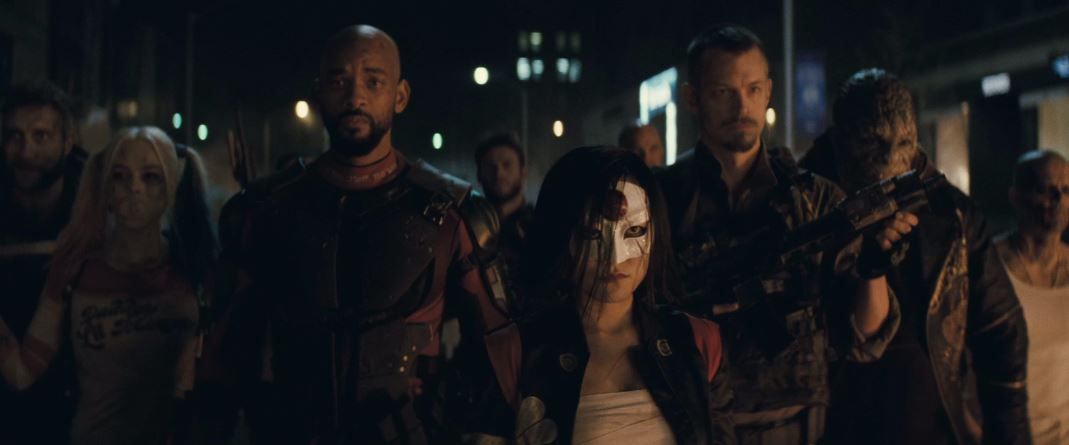 And finally, Task Force X, AKA "The Suicide Squad." This will be the first DC Cinematic Universe superhero/villain team-up film from Warner Bros. (I don't count BATMAN v SUPERMAN as a true "team-up movie") and the third film of the DCCU. Truth be told, I'm looking forward to it almost as much as BvS!

What did you all think of the trailer? Post your thoughts in the comments section below!

David Ayer is writing and directing SUICIDE SQUAD, which stars Jared Leto as The Joker, Will Smith as Deadshot and Margot Robbie as Harley Quinn. Also in the cast are Joel Kinnaman, Cara Delevingne, Viola Davis, Adam Beach, Ike Barinholtz, Adewale Akinnuoye-Agbaje and Scott Eastwood. SUICIDE SQUAD hits theaters on AUGUST 5, 2016!

comments powered by