SUICIDE SQUAD SDCC '15 Trailer/1st Look
Analysis (from a Batman P.O.V.!), Part 1
Author: Bill "Jett" Ramey (Follow @BATMANONFILM)
June 15, 2015

OK, give a look again before we proceed...
Word.
Now, is there anyone who would disagree with me when I say in terms of the DCCU, SUICIDE SQUAD clearly belongs in the Batman sector of the universe?
That's what I thought. So, let's get started with a look at the first SUICIDE SQUAD from a Batman point of view...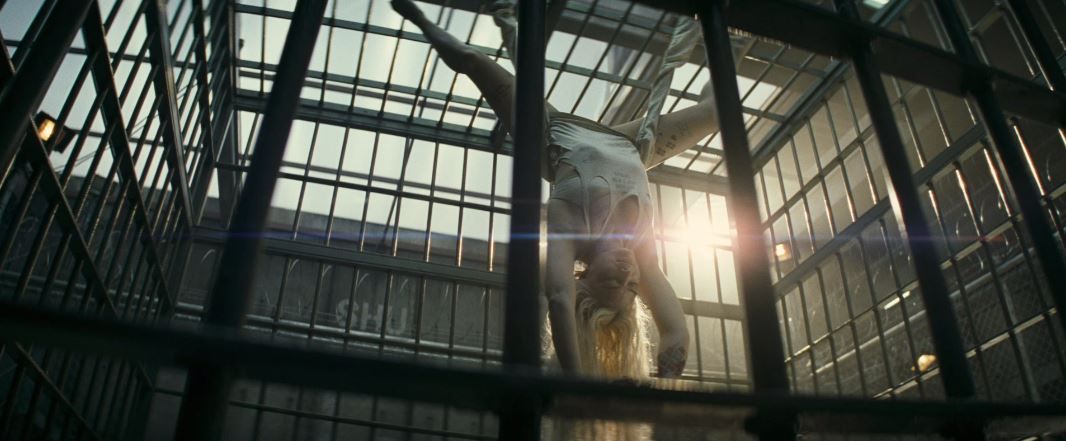 Harley Quinn! It seems that she's both crazy and dangerous as hell! Margot Robbie's casting as HQ is one of the best in any comic book film I've seen.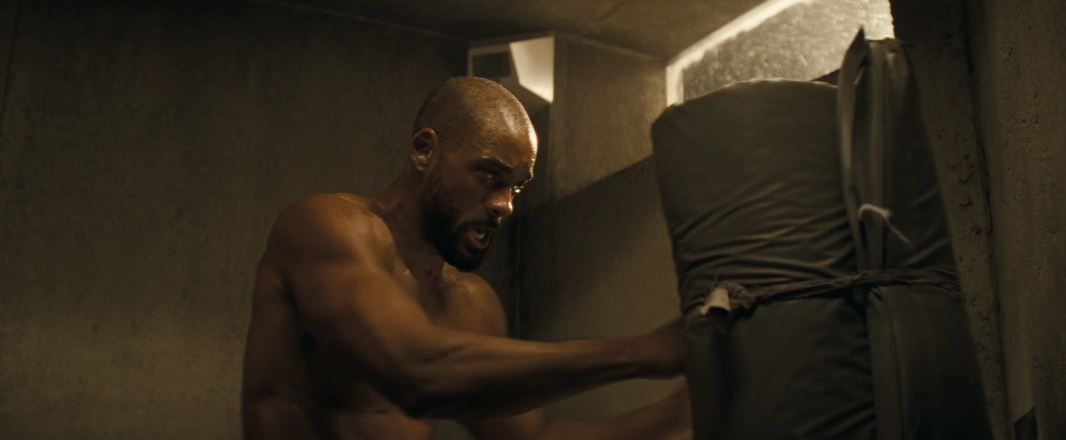 Will Smith was also great casting has Floyd Lawton/Deadshot. Big name, good actor. I know some people had a petty reason (and you know exactly what I'm talking about) for not liking the casting, but that reason is, well, petty and frankly ignorant.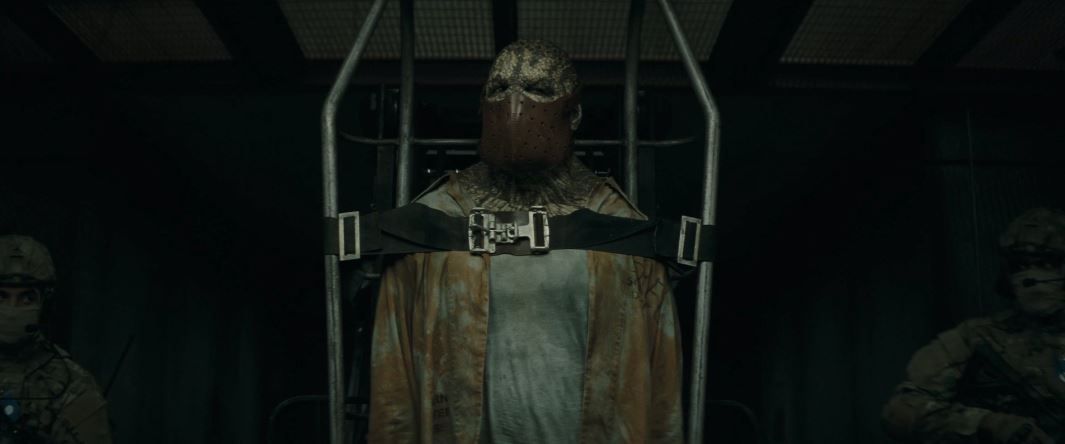 There was only one way that I thought that Waylon Jones, A.K.A. "Killer Croc," could be depicted in a live-action film and that's the way they went with the character in SUICIDE SQUAD. This version of Killer Croc is about as "realstic" as you can get with the character and from what I've heard, the aesthetic is based on KC by Lee Bermejo in JOKER.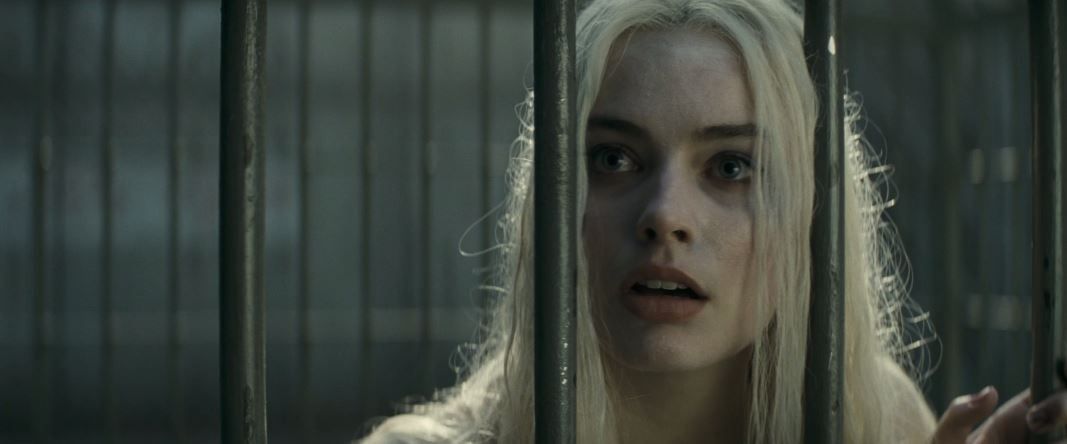 "Are you the devil?"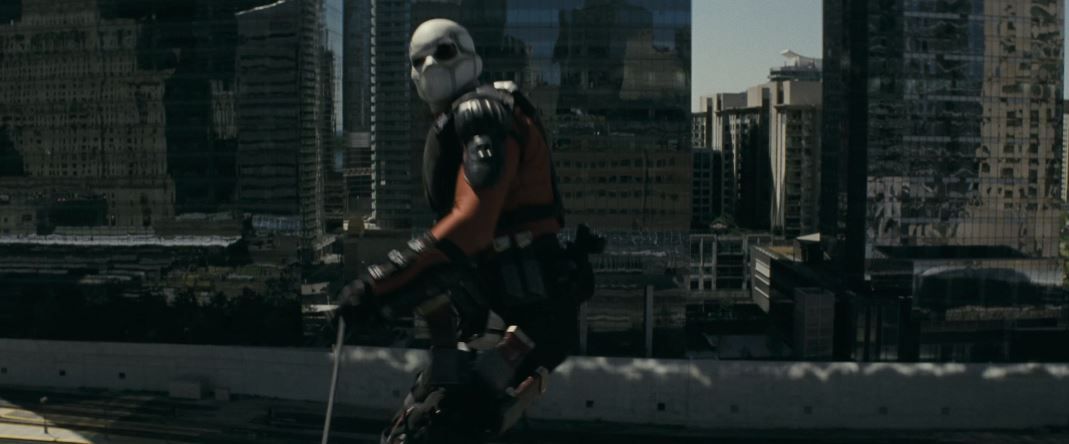 I wonder how much or how little Will Smith will wear his Deadshot mask in the film.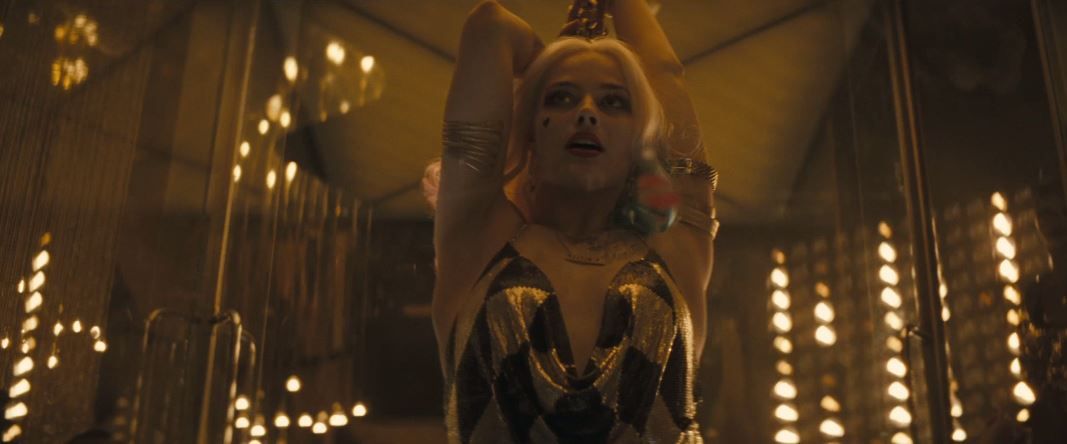 This shot of Harley reminds me of her by Lee Bermejo in JOKER.

I've got to wonder if Killer Croc's "complextion" will be explained in SS. In the comics, it's been attributed to a form of epidermolytic hyperkeratosis as well as atavism. I never thought they'd go CGI and make him a literal walking human crocodile.

I love the look of HQ in full "Harley Quinn" mode. Looks inspired a bit by Harley in the ARKHAM video games. And I'm SO glad they didn't put her in a jester's outfit! That would've been ridiculous!

Nasty...in a good way!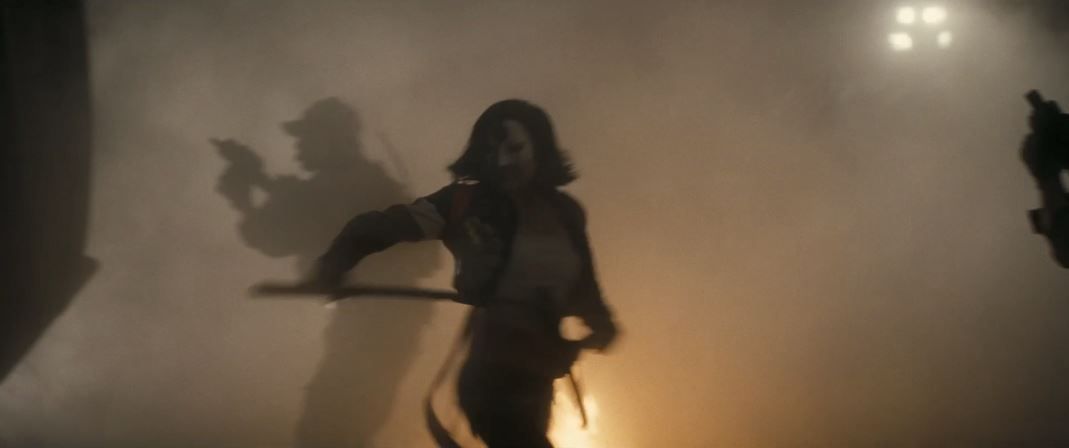 OK, why is Katana in Belle Reve? I'm not an expert on the character, but I've always thought she was basically a good guy. I'm thinking she's added to the team by Amanda Waller in order to keep the others in line.

CLICK HERE FOR PART 2!

David Ayer is writing and directing SUICIDE SQUAD, which stars Jared Leto as The Joker, Will Smith as Deadshot and Margot Robbie as Harley Quinn. Also in the cast are Joel Kinnaman, Cara Delevingne, Viola Davis, Adam Beach, Ike Barinholtz, Adewale Akinnuoye-Agbaje and Scott Eastwood. SUICIDE SQUAD hits theaters on AUGUST 5, 2016!

comments powered by