1st Official Pic of the Suicide Squad
Author: Bill "Jett" Ramey (Follow @BATMANONFILM)
May 4, 2015

Director David Ayer has revealed the first official picture of the cast of SUICIDE SQUAD as well as an image of Will Smith as Deadshot. Check 'em out below, and see what I think RIGHT HERE...
The photo of the cast in full costume include Adam Beach as Slipknot, Jai Courtney as Captain Boomerang, Cara Delevingne as Enchantress, Karen Fukuhara as Katana, Joel Kinnaman as Rick Flagg, Margot Robbie as Harley Quinn, Will Smith as Deadshot, Adewale Akinnuoye-Agbaje as Killer Croc and Jay Hernandez as El Diablo.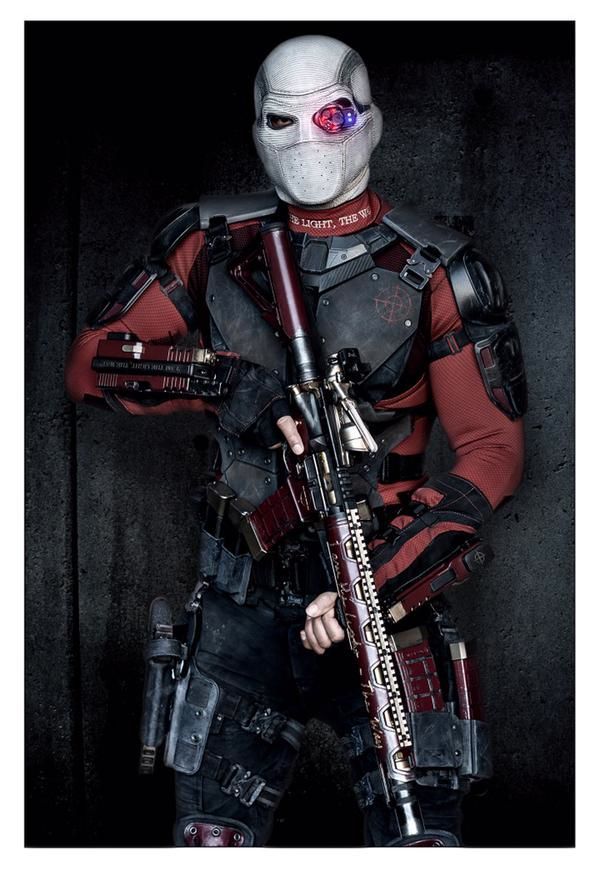 David Ayer is directing SUICIDE SQUAD, which stars Jared Leto as The Joker, Will Smith as Deadshot and Margot Robbie as Harley Quinn. Also in the cast are Joel Kinnaman, Cara Delevingne, Viola David, Adam Beach, Ike Barinholtz, Adewale Akinnuoye-Agbaje and Scott Eastwood.
SUICIDE SQUAD hits theaters on AUGUST 5, 2016!

comments powered by