David Ayer Tweets 1st Official Pic of Jared Leto as The Joker!
Author: Bill "Jett" Ramey (Follow @BATMANONFILM)
April 24, 2015

Brilliant.
This is SO The Joker, but SO different than anything we've seen before when it comes to a live-action interpretation of the Clown Prince of Crime!
Via director David Ayer's TWITTER, here's the firt image of Jared Leto as The Joker...
Word.
And I love the fact that he's both not "permawhite," but doesn't wear makeup either - it's totally up to interpretation.
Again, BRILLIANT.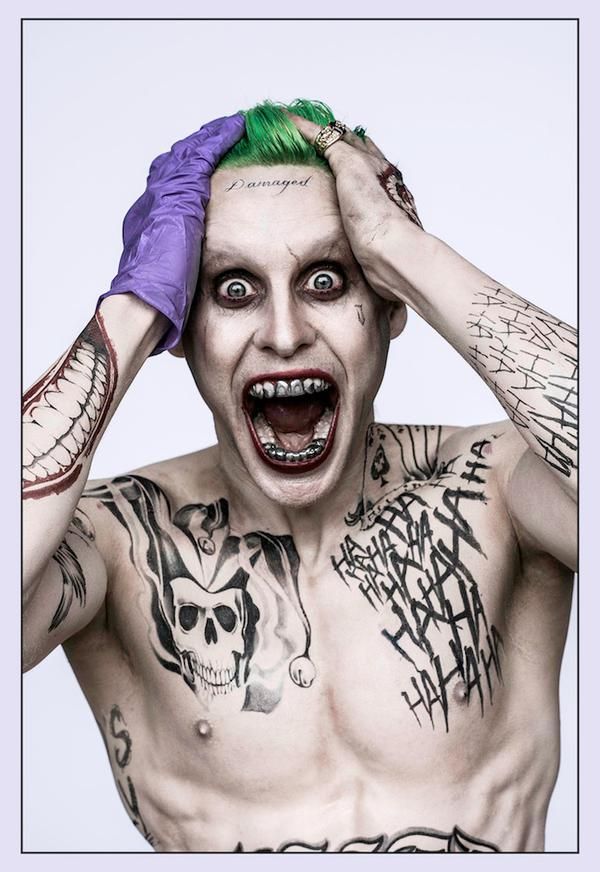 David Ayer is directing SUICIDE SQUAD, which stars Jared Leto as The Joker, Will Smith as Deadshot and Margot Robbie as Harley Quinn. Also in the cast are Joel Kinnaman, Cara Delevingne, Viola David, Adam Beach, Ike Barinholtz, Adewale Akinnuoye-Agbaje and Scott Eastwood.
SUICIDE SQUAD hits theaters on AUGUST 5, 2016!

comments powered by