Leto Posts Post-Joker Haircut Picture
Author: Bill "Jett" Ramey (Follow @BATMANONFILM)
March 5, 2015

Via his personal INSTAGRAM, has posted a picture of himself sporting his blonde post-Joker haircut...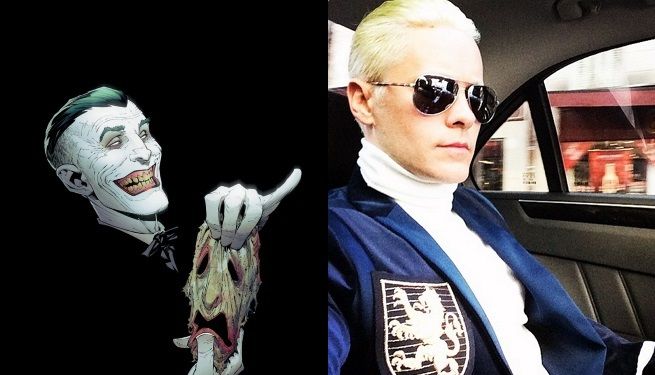 I wouldn't worry about the color - though I'm sure there are fanboys out their having a meltdown about his blonde locks as we speak. I'm postive it was bleached so that coloring it green later will be easier. So what do you all think of the cut? Looks to me as if they might be going with a slicked-back hairstyle for Leto's Joker. Give your thoughts in the comments section below!
SUICIDE SQUAD hits theaters on August 5, 2016.



comments powered by