Will Smith/Deadshot &
Cara Delevingne Harley/Enchantress EMPIRE Covers
Author: Bill "Jett" Ramey (Follow @BATMANONFILM)
Date: October 29, 2015

Of course, the two EMPIRE MAGAZINE covers featuring Jared Leto as THE JOKER and Margot Robbie as HARLEY QUINN got first run on BOF for obvious reasons.
Below you'll find alternative covers of the mag featuring Will Smith as Deadshot and Cara Delevingne as Enchantress in director David Ayer's SUICIDE SQUAD. I figured I should post them here on BOF since Deadshot is a Batman villain and SS is TOTALLY in the Batman sector of the DC Cinematic Universe (sorry, I can't do the "Extended Universe" thing any longer -- it's dumb). Check 'em out...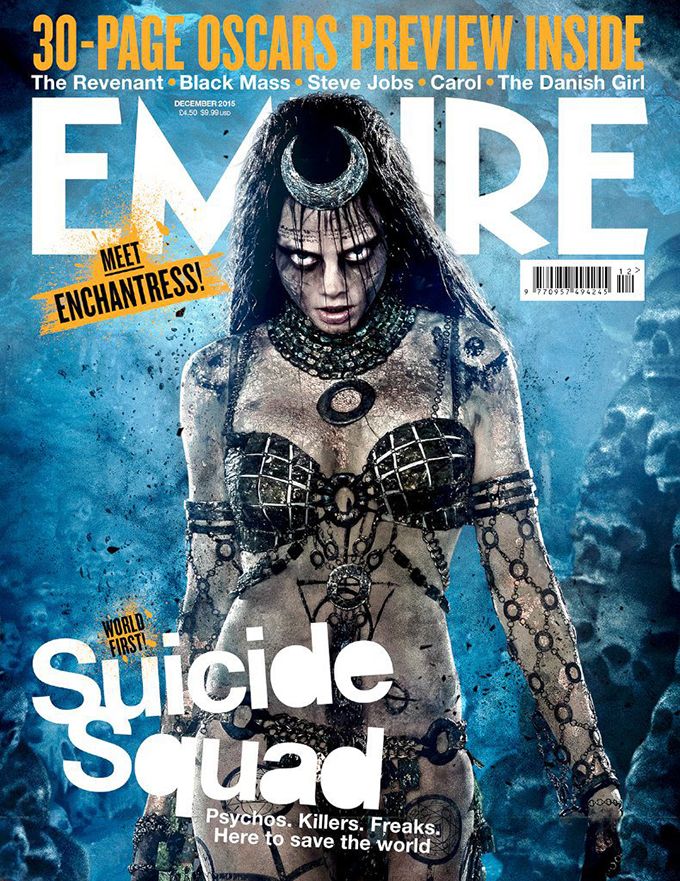 I dig 'em!
David Ayer is directing SUICIDE SQUAD, which stars Jared Leto as The Joker, Will Smith as Deadshot and Margot Robbie as Harley Quinn. Also in the cast are Joel Kinnaman, Cara Delevingne, Viola Davis, Adam Beach, Ike Barinholtz, Adewale Akinnuoye-Agbaje and Scott Eastwood. SUICIDE SQUAD hits theaters on AUGUST 5, 2016!

comments powered by