Is Margot Robbie Harley Quinn in SUICIDE SQUAD?
Author: Bill "Jett" Ramey (Follow @BATMANONFILM)
November 10, 2014

Yahtzee!
According to the folks at COLLIDER.COM, is reporting that Aussie actress Margot Robbie (THE WOLF OF WALL STREET) will indeed play Harley Quinn in director David Ayer's SUICIDE SQUAD.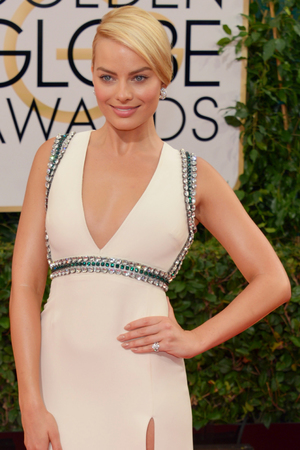 Solid casting – she was very good in TWOW. With the recent rumor of Jared Leto being courted to play The Joker in SUICIDE SQUAD (and most likely in the couple of other DC films including the solo Batfleck Batflick), it makes me wonder of Ben Affleck's Batman could have a cameo in this film? It would definitely be a smart move on WB's part. And while I tend to, ahem, "not like" that sort of stuff, I'd be on board with a Batfleck cameo.
Of course, Harley was a major character in this year's BATMAN: ASSAULT ON ARKHAM animated film. Don't let the "Batman" in the title fool you - this was totally a Suicide Squad movie.
What do you all think about Margot Robbie as (maybe) Harley and a Bat-cameo by Ben Affleck in SUICIDE SQUAD? Sound off in the comments section below!
For the full story, click on the link provided above.
David Ayer's SUICIDE SQUAD hits theaters in August 2016.



comments powered by