Batman's New Threads
Posted by: Bill "Jett" Ramey (Follow @BATMANONFILM)
Date: July 26, 2016

Batman's got a new suit in JUSTICE LEAGUE and I like it! Check it out…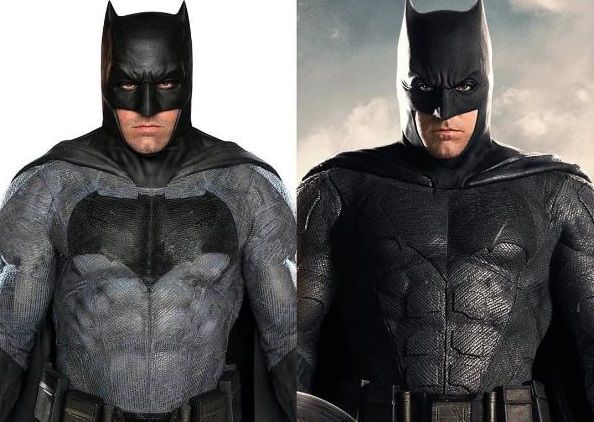 I thought the BvS Batsuit was cool, but this is MUCH more to my liking. I dig the fact that they actually put some "armor" on the outside of the suit. I also like the color much better -- especially with this one being pretty much "all-black" (or "all-dark gray?"). The Bat-symbol is a tad higher on Batfleck's chest and the cowl's neck doesn't look as bulky as the one he sported in BvS. Overall, a big thumbs-up from me!
What do you think of Batman's new threads? Post your thoughts in the comments section below!
JUSTICE LEAGUE hits theaters on NOVEMBER 17, 2017.
Fueled by his restored faith in humanity and inspired by Superman's selfless act, Bruce Wayne enlists the help of his newfound ally, Diana Prince, to face an even greater enemy. Together, Batman and Wonder Woman work quickly to find and recruit a team of metahumans to stand against this newly awakened threat. But despite the formation of this unprecedented league of heroes — Batman, Wonder Woman, Aquaman, Cyborg and The Flash — it may already be too late to save the planet from an assault of catastrophic proportions.

comments powered by