Ciarán Hinds Talks JL and Steppenwolf
Author: Bill "Jett" Ramey (@BATMANONFILM)
Date: July 11, 2017

Below you'll find a few blurbs from actor Ciarán Hinds and his role of Steppenwolf in JUSTICE LEAGUE while appearing on BBC's THE MICHAEL BALL SHOW. As we knew already, his performance was all motion-capture, but what we didn't know before was that he never met any of the other cast members...

Ciarán Hinds

"I'm not in costume. I didn't even have a costume when I was doing it. It's all done in motion capture. So basically they stick a helmet on your head, they put two cameras around, and they capture all your expressions, facial expressions. So basically, they're going to concoct some kind of construction and they will use my facial expressions – eyes, mouth, voice – they'll turn into this murderous, avenging Steppenwolf from the planet Apokolips, apparently. Who's bent on hell on Earth."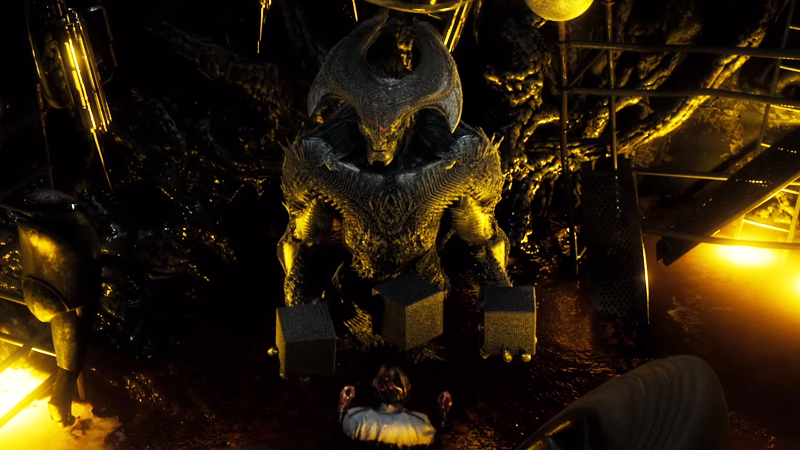 Steppenwolf in BATMAN v SUPERMAN
"No [I never met the others in the cast]. I don't know whether they're all afraid to come and meet me. Because it's imaginary, you do it with green screen...that was another challenge, you could say, yeah. But it was quite fun. And they're very encouraging in what you do, suggesting 'Over here, look over there, imagine that, do this here, they're coming at you now!'"
Wow. Sounds awesome. Can not wait.
JUSTICE LEAGUE hits theaters on November 17, 2017. CLICK HERE for all of BOF's JUSTICE LEAGUE coverage.

comments powered by