Founded in 1998 by Bill "Jett" Ramey," BATMAN ON FILM is the Net's #1 and longest-running site for news and opinion on the Batman film franchise. BOF's goal is the lobby Warner Bros. for the longterm continuation of the Batman film franchise with quality Batman movies.

BOF is enjoyed by not only Batman fans, but pros in the film and comic book industries all over the world as well.

Over the years, BOF has expanded to cover all incarnations of The Dark Knight -- comic books, video games, animation, etc. -- as well as review films in general.

Due to the respect that the site has earned, Jett has visited the set of THE DARK KNIGHT and THE DARK KNIGHT RISES, attended the 2008 premiere of THE DARK KNIGHT in New York City, attended the world premiere of THE DARK KNIGHT RISES PROLOGUE in 2011, and has interviewed several members of the cast & crew -- including director Chris Nolan, executive producer Michael Uslan, producer Emma Thomas, F/X supervisor Chris Corbould, screenwriter David Goyer, screenwriter Jonathan Nolan, actor Christian Bale and MANY others.

Jett has also been a guest on many top radio shows and quoted on various websites, newspapers, and magazines in the U.S. and worldwide.

BATMAN ON FILM is based in suburban Houston, Texas, USA.

For more on BATMAN ON FILM, please read the BOF F.A.Q..
THE BOF CREW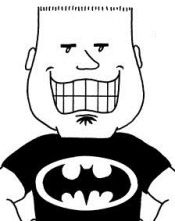 Bill "Jett" Ramey


Born, raised, and still living in the great state of Texas, Bill "Jett" Ramey is the founder and editor-in-chief of BATMAN ON FILM.
Jett created the site in 1998 for one reason and one reason only: The lobbying of the long-term continuation of the Batman film franchise and the production of quality Bat-Movies.
Via the 1960s BATMAN TV series and the Denny O'Neil/Neal Adams and Steve Englehart/Marshall Rogers Bat-Comics of the 1970s, Jett was reeled in and became a lifelong fan of The Dark Knight.
Jett's favorite Bat-Movie/Story/Animated Series/Video Game/Graphic Novel/Website are…
BATMAN BEGINS/"The Joker's Five-way Revenge"/BATMAN: THE BRAVE AND THE BOLD & BATMAN: THE ANIMATED SERIES (tie)/ARKHAM CITY/BATMAN: YEAR ONE/BATMAN-ON-FILM.COM.
Besides following all incarnations of The Caped Crusader, Jett enjoys spending time with his wife Rachel and their three kids, working out, traveling, Elvis, Howard Stern, Rock-n-Roll, and The Dallas Cowboys. He is also a longtime high school/junior high school football coach and history teacher.
Email Jett at jett@batman-on-film.com and follow him on Twitter at @BATMANONFILM.

Sean Gerber


Sean Gerber is a lifelong Batman fan from Orange County, California. In addition being a valued contributor to BATMAN ON FILM and well as a good friend of the Founder and Editor-in-Chief of BOF, Sean broke out on his own in 2011 and started his own website, >MODERN-MYTH-MEDIA.COM. You can follow Sean on Twitter at @MODERNMYTHMEDIA.

Mark Hughes


Mark Hughes is a longtime BOF'er and comic book fan. He is a former media specialist. campaign ad writer, and now works as a screenwriter for film & TV. You can follow him on Twitter @MarkHughesFilms and read his "Reel Estate" blog at FORBES.COM.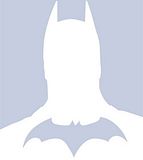 Robert Reineke


Robert Reineke reviews comics and films for BOF. He is a Civil and Environmental Engineer residing in Wisconsin. He earned a BS and MS degrees from the University of Wisconsin and has been reading Batman comics since the 1970s. He's of the firm belief that there are plenty of Batman comics written before Frank Miller that are worthy of discussion.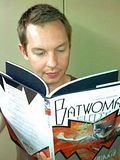 John Bierly
Lifelong Batman fan and longime BOF'er John Bierly was born in Louisville, Kentucky, in 1975. His favorite things are people, music, cooking, eating, movies, adventures, and afternoons when you can see the moon. He drinks enough Mountain Dew to kill a dinosaur. He'd like to get a job reading books on tape. His five favorite movies are Rushmore, Batman Begins, Pee-wee's Big Adventure, Raiders of the Lost Ark, and The Empire Strikes Back. He'd like to be Steve Martin when I grow up. And Bill Murray. And Luke Skywalker. He like to end sentences with prepositions.
John reviews comics and occasionally, films for BOF. Check out JOHNBIERLY.COM to read about the other things he writes about. You can follow John on Twitter at @JOHNBIERLY.

Chris Clow


Chris Clow is a student at Western Washington University majoring in Political Science, and an employee at Bellingham, Washington's oldest and best comic book store, The Comics Place. A Batman fan from a young age, Chris was introduced to the character through Tim Burton's 1989 film -- the first film Chris ever saw at a drive-in theater in Bakersfield, California -- and attributes the characters of the JLA and Batman's profound effect on his youth with many of his passions in entertainment, social and political interests, in addition to providing him with an informed moral outlook.

Clow began writing for BATMAN-ON-FILM.COM in 2006 by contributing monthly comic book reviews for the NIGHTWING title, and has grown his participation in BOF by helping founder and webmaster Bill Ramey cover the San Diego Comic-Con for two consecutive years (2008-2009), writing opinion pieces on current Batman topics, and by being a "BOF Roundtabler" for periodic podcasts conducted by the site. He now regularly reviews DC's flagship title JUSTICE LEAGUE, BATMAN AND ROBIN, and Grant Morrison's BATMAN INCORPORATED on a monthly basis. Grateful to Jett for the opportunity to give his input on topics regarding his favorite comic book character on The Dark Knight's premiere web presence, Clow is an enthusiastic contributor to BOF.

Chris is also a regular contributor and podcast "Gentleman" on BOF's sister site, Modern Myth Media. To check out some of Chris' other writings, visit his blog, The Clow Context. Follow him on Twitter @ChrisClow.

Ryan Hoss


Ryan Hoss has been contributing to BOF since 2006, providing comic book reviews for titles such as ROBIN and RED ROBIN. After DC's New 52 relaunch, he has been covering several additional titles for both BOF and Modern Myth Media that span Batman's world as well as the greater DCU. He currently works in the video game industry as a special effects artist. In his spare time he runs the Super Mario Bros. Movie Archive website, which is dedicated to raising awareness for the cult 1993 film by providing exclusive interviews, artwork, articles, and media coverage. He currently resides in North Carolina with his wife, Sarah. Email him at RYAN.HOSS@MAILCITY.COM.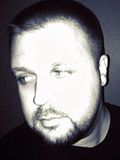 Josh Costella


Josh is a lifelong Batman fan, BOF contributor, comic reviewer, and "Gentleman" on the Modern Myth Media Podcast. Other than the birth of his two beautiful children, the best day of his life was the day he was an extra on the set of THE DARK KNIGHT RISES. He is currently writing his first of hopefully many screenplays.

Anthony Purzicki


After College Tone Purzycki began teaming with long time childhood friend Mike Wills to film Landscape and Green Industry projects as tutorial videos. Mike & Tone sold the videos at tradeshows throughout the east coast. The collaboration led to the formation of Mikrotone Entertainment. It wasn't until Mike Wills passed away that Tone made the decision to ride full steam ahead into the world of entertainment. In 2007 the dawning of the brand new genre known as Transmedia Entertainment fascinated Tone. He began seeking out ways to integrate the concept into all of his projects. This eventually led to the creation of Find Me Event, a ground breaking Transmedia franchise of which Tone acted as a hands-on showrunner in all aspects of production. 2012 will mark the debut of his next creation, The AlterNET Reality. Behind the scenes Tone is a Batman fanatic who de-stresses by reading the comics of his legendary hero.

Contact: Anthony Purzycki Chief Executive Officer Find Me Event, LLC 973-796-7534, MIKROTONE.COM, FINDEMEEVENT.COM, and on Twitter at @COOLBREZETONE.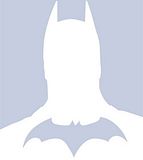 JoAnne Hyde


JoAnne Hyde is a retired English teacher who loves movies and likes to write. She reviews films for BOF.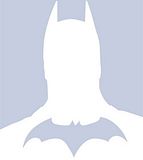 Mike Gallien


Mike Gallien is a retired educator, frustrated writer and film lover. He reviews films for BOF.
SOCIAL MEDIA


ADVERTISING
BATMAN ON FILM is represented by Gorilla Nation.
Please contact Gorilla Nation for ad rates,
packages, and general advertising information.

STATS
(APPROX. MONTHY)

HITS - 1,000,000
UNIQUE VISITORS - 517,000
AUDIENCE - 90% Male/10% Female
AGE UNDER 18 - 12%
AGE 18 to 34 - 70%
35 PLUS - 18%
COLLEGE GRADUATE - 51%
64% of BOF's audience resides in the United States (72% including Canada). However, we have a significant number of readers in Europe (17% - mostly the U.K.), Latin America (3%), Asia (4%), and Australia/Oceania (3%). Most of BOF's audience (71%) is between 18-34. BOF's stats are charted by EXTREME TRACKING. Our readers are more than just "Batman Fans." The average BOF patron is an avid movie-goer and sees many films from different genres each year. For more detailed stats, send us an EMAIL.