Book Review: 100 THINGS BATMAN FANS
SHOULD KNOW & DO BEFORE THEY DIE
Author: Bill "Jett" Ramey (@BATMANONFILM)
Date:

September 30, 2017


SYNOPSIS: Most Batman fans have enjoyed The Dark Knight in comics or on the big screen and are eagerly anticipating the release of the new Justice League movie. But only real fans know the other characters who have donned the cowl in place of Bruce Wayne, or know the full origin stories of those who make up the rogues gallery. 100 THINGS BATMAN FANS SHOULD KNOW & DO BEFORE THEY DIE is the ultimate resource for true fans, whether you're a comic book collector, an aficionado of Christopher Nolan's films, or both! Joseph McCabe has collected every essential piece of Dark Knight knowledge and trivia, as well as must-do activities, and ranks them all from 1 to 100, providing an entertaining and easy-to-follow checklist as you progress on your way to fan superstardom. Contains exclusive interviews with Batman creators!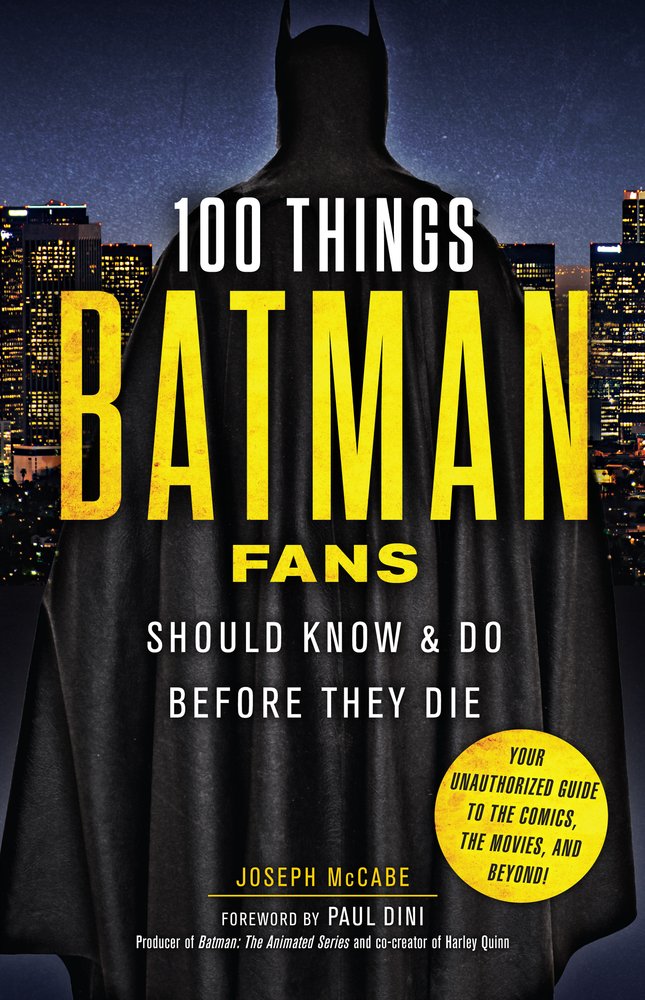 I love books about Batman.
I'm not talking about comics, graphic novels, etc., I'm talking about book that are literally about The Dark Knight – especially ones that focus on Batman history.
Recently, Triumph Books sent me a reviewing copy of 100 THINGS BATMAN FANS SHOULD KNOW & DO BEFORE THEY DIE
by Joseph McCabe.
Though "unauthorized," I found this book to be one of the best overall resources of everything "Batman" that I've ever read. Indeed, the focus isn't on Batman comics or the movies or animation, it's about everything that is Batman.
Amongst its 100 short chapters, you'll find these titles: Bill Finger and Bob Kane, Batman's "New Look," Bat-Mite, The Top Five Batman Christmas Stories, and TV's GOTHAM. Hell, there's even a chapter dedicated to the Batusi! Yes, this book covers every single aspect of Batman, in all of his incarnations, and just about anyone who has played a major role in the character's history – except yours truly, sadly. Heck, even the great Paul Dini penned the book's forward!
Here's how I think this book will come in handy for folks. Say there's a particular aspect of Batman that you aren't 100% familiar with and want to educate yourself quickly. Then this book will come in handy. Also, it would be an awesome asset for someone – young or old – who is just getting into Batman fandom.
If you consider yourself a Batman fan, 100 THINGS BATMAN FANS SHOULD KNOW & DO BEFORE THEY DIE
is a must-have and should be added to your bookshelf. - Bill "Jett" Ramey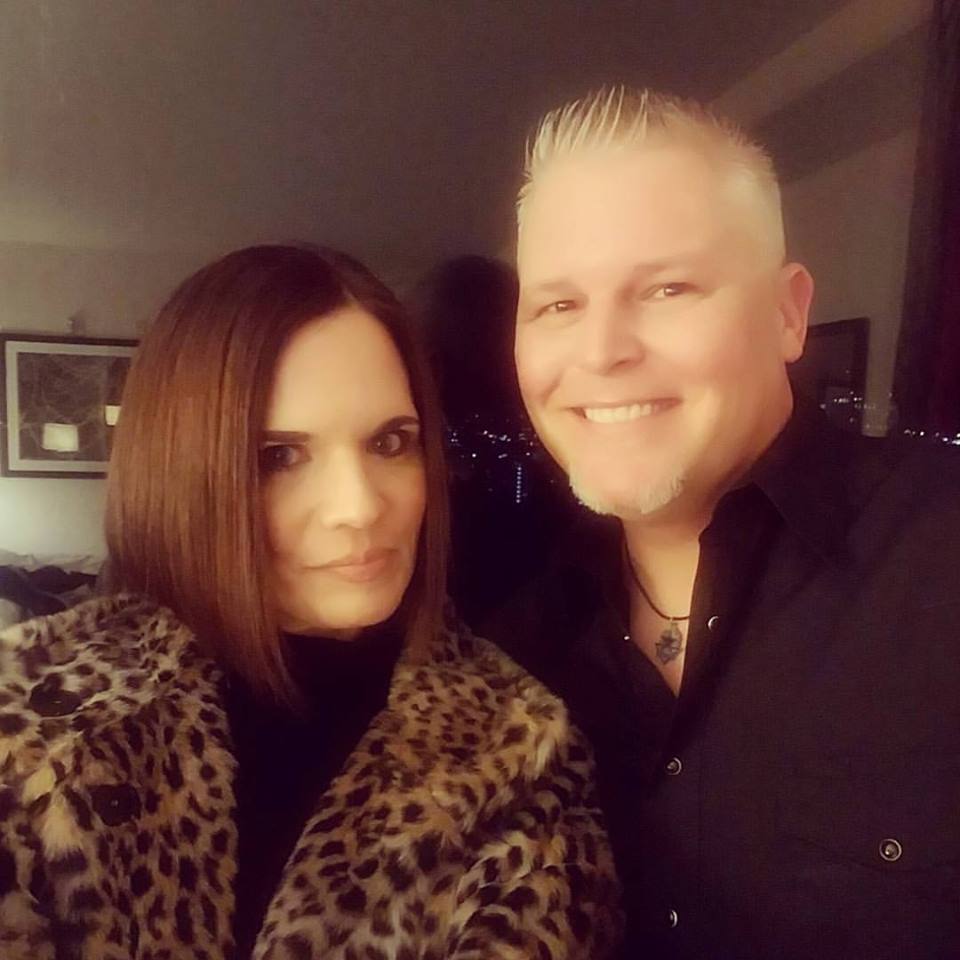 A life-long Batman fan, Bill "Jett" Ramey
is the founder of BATMAN-ON-FILM.COM.
His passions are Dallas Cowboys Football,
Elvis, rock-n-roll, cold beer,
dive bars, the city of Austin (Texas),
The University of Texas Longhorns, AND...
THE BATMAN!
He resides in the GREAT state of TEXAS with
his lovely wife, his youngest son,
and 1.5 Boston Terriers.

comments powered by