Are you new to BATMAN ON FILM?
Do you want to find out what BOF is really all about?
Perhaps you have a question about the site?
OK then, this is the place for answers!
BATMAN ON FILM went online in June of 1998 as "JettD60's BATMAN 5 Page." The site's main goal was to quietly and politely lobby Warner Bros. to produce another live-action BATMAN movie.
In June of 2000, the site's name was changed to the much more appropriate "BATMAN ON FILM" moniker as it remains today.
Over the years, BOF has evolved to include all things Batman -- movies, comic books (BATMAN-IN-COMICS.COM), television, and video games. Basically if it's Batman, BOF covers it.
BOF also promotes and covers live-action and animated movies based on the characters of the DC Comics Universe (DCCOMICS-ON-FILM.COM), and reviews films that interest us (ON-FILM.NET).
Despite the expanded endeavors, BOF #1 goal and purpose remains the same: Lobbying for the long term continuation of the BATMAN film series and the production of quality Batman films.
"Why should I read BOF and not get my Batman movie news from other websites?"
Quite frankly, if you want to get your Batman movie news from someone ("Jett") who has the respect of Warner Bros., DC Comics, and the filmmakers, then BOF is your place. There isn't another Batman website (or website in general) that has the relationship that BOF has with all the folks behind the Batman film franchise.
"How long has BOF been around?"
BATMAN ON FILM was founded in June of 1998. It is the longest-running Batman movie site on the Net, and one of the most popular -- well, most read -- Batman sites online.
"So, why was BOF created?"
The website was created in hopes that a definitive Batman movie would finally be made. BATMAN (1989) came close, and there was some good stuff at times in BATMAN RETURNS and BATMAN FOREVER, but all three were far from perfect. And then of course there was BATMAN AND ROBIN -- need I say more?
The bottom line is that the founder of this site thought Batman -- and Batman fans -- had got the shaft when it came to "Batman on film," and the great BATMAN film had yet to be made.
"Who runs BOF?"
BOF was founded by and is run by a life-long Batman fan who goes by the online moniker of "Jett" (CLICK HERE to read Jett's bio).
BOF's contributor's include: Sean Gerber, Mark Hughes, "Brad" John Bierly, Paul J. Wares, Chris Clow, Gregg Bray, Robert Reineke, and others.
"What's BOF's 'mission?'"
BOF's mission is quite simple: Lobbying for the long term continuation of the BATMAN movie series (ala the "Bond" films), as well as the production of quality BATMAN films -- PERIOD.
BOF is fortunate enough to be in the "Batman movie loop," so the site hopes to keep all Batman fans in the loop as well.
"Is BOF out to 'out-scoop' other sites when it comes to Batman news?"
Hell no. BOF couldn't care less about that crap. BOF is all about repping the Batman fans and giving them a voice in the production of Batman films.
"Is BOF a 'rumor site?'"
No, but sort of. Here's the deal...
BOF compiles and reports Batman movie news and rumors originating from BOF and other websites. So, if you are looking for Bat-film news, BOF is your place.
First and foremost, BOF is a fansite -- not the THE NEW YORK TIMES -- and does report rumors and BATMAN movie news "scuttlebutt" as we hear it from good sources that we've become acquainted with over the years (BOF receives literally hundreds of "scoops" a week, so only info from those we know makes it online).
Consequently, BOF carries the following disclaimer on the news page:
"Unless otherwise noted, all BATMAN movie news
should be considered rumor and treated as such."
BOF recommends that all readers keep this disclaimer in mind when visiting the site. With that said, BOF reports ALL verified and official news as well and it is indicated as such.
"Why not simply report official news?"
BOF reports rumors because we want Batman fans to have a chance to respond to them.
With the advent of the internet, movie rumors stem from a variety of sources; such as: agents, actors, and even studios themselves. Sometimes they are floated to get some free publicity. On occasion, studios leak info to gauge public response. By reporting this type of stuff, fans indirectly have a say in the production of a film. At BATMAN ON FILM we want it to be Batman fans with the BATMAN movies.
"What's with the 'NO SPOILERS' policy?"
BOF has too much respect for all the filmmakers, actors, and crew behind the BATMAN films to reveal important parts of the movie we may come across just for a "scoop." BOF also doesn't want to spoil anything for any Batman fan out there as well.
"Does BOF just cover, uh, Batman on film?"
No actually, BOF attempts to cover all things Batman -- DVDs, TV, games, books, apparel , etc. Therefore we can also be accessed via DARKKNIGHTFANSITE.COM. You will find comic book reviews at our subsite, BATMAN IN COMICS.
BOF also covers films in general that have a particular interest to us. You can find our film reviews at ON-FILM.NET.
"Is BOF a website for kids?"
Absolutely not. While you will not find profanity or nudity or BOF, it's definitely a site for mature readers. If I had to rate it, it would probably get a "PG-13." And in all honestly, it's really for those 17+.
"Can BOF help me contact Warner Bros./Chris Nolan/Christian Bale/DC Comics/etc.?"
No. Even if BOF could (which we can), we wouldn't. Sorry, being able to do that comes with a lot of hard work.
"What if I've got the coolest idea for a Batman movie or comic book -- can BOF send it to Warner Bros. or DC Comics?"
Nope. WB and DC do not accept stories or scripts on spec. If you are a professional, that's a job for your agent. BOF asks that readers DO NOT send their own scripts and stories.
"Can I write an op-ed/review/article for BOF?"
BOF does not accept unsolicited reviews, op-eds, or articles -- so please don't send them. If you want to pitch an idea via email, you are more than welcome. If we're interested, we'll contact you.
"I've emailed BOF many times, why don't I get a response?"
Jett literally receives hundreds of emails a day and there is simply no way he can respond to each and every one of them. BTW, if your emailing to bitch, complain, and generaly "hate" on the site, forget about it!
"Does BOF have anything to 'gloat' about?"
Sure it does...
BATMAN ON FILM went online way back in 1998 and is still around for all to enjoy...BOF was the only Batman fansite that was invited to both the BATMAN BEGINS and THE DARK KNIGHT press set visits…BOF attended the press junket for BATMAN BEGINS in Beverly Hills, California and met and interviewed the cast and crew of the film…BOF broke the casting of Katie Holmes as "Rachel Dawes" and Ken Watanabe as "Ra's Al Ghul" in BEGINS…BOF premiered the BATMAN BEGINS "Romantic Batman" one-sheet online for Warner Bros...BOF exclusive premiered a banner for THE DARK KNIGHT< featuring Heath Ledger as The Joker...In June of 2008, Jett attended the press junket for THE DARK KNIGHT in Beverly Hills, CA...In July of 2008, Jett was invited to attend the world premiere of THE DARK KNIGHT in New York City...And, BOF's "Jett" has had the chance to talk to, meet, and/or develop a relationship with a lot of cool people, such as:
Christian Bale, The Chris Nolan, Emma Thomas, Sir Michael Caine, Morgan Freeman, Charles Roven, Maggie Gyllenhaal, Aaron Eckhart, David Goyer, Jonah Nolan, Michael Uslan, Matt Wagner, Lee Bermejo, Tim Sale, Jeph Loeb, Chris Jones, Scott Beatty, Morgan Freeman, Gary Oldman, Darren Aronofsky, Katie Holmes, Chris Corbould, Mark S. Reinhart and many, MANY others.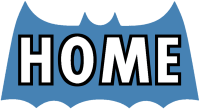 BATMAN ON FILM, &copy 1998-present William E. Ramey. All rights reserved.
BATMAN AND ALL RELATED CHARACTERS AND ELEMENTS ARE TRADEMARKS OF AND © DC COMICS. ALL RIGHTS RESERVED.