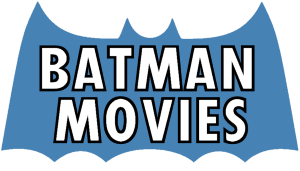 BATMAN RETURNS -- the 1992 sequel to BATMAN '89 -- is actually a Tim Burton film, with Tim Burton characters, and "Batman" in name only. It is a dark, macabre, morose, overly bizarre, plotless "art film," that tries passing for a Batman movie.
Michael Keaton returns as The Batman and is regulated to chasing Bat-Baddies Catwoman (Michelle Pfieffer) and The Penguin (Danny De Vito)...
Or are they really chasing him?
If you like a Batman who kills, a revived from death by cat-licks Catwoman, and a Penguin who sprews black goo from his mouth and lives in the sewers, this is the film for you.
Oh yeah, Batman yet again plays second fiddle to the villains, this time even more so.
JETT'S GRADE: D-
CAST/CREW/FILM INFO


BATMAN/BRUCE WAYNE - Michael Keaton
Selina Kyle/Catwoman - Michelle Pfieffer
The Penguin - Danny DeVito
Max Schrek - Christopher Walken
Alfred - Michael Gough
Commissioner Gordon - Pat Hingle
Directed by - Tim Burton
Screenplay - Daniel Waters (Story by Waters and Sam Hamm)
Music - Danny Elfman
Length - 126 minutes
U.S. Release Date - June 19, 1992
BOX OFFICE
United States: $162,831,698

Overseas: $104,000,000

TOTAL: $266,831,698
REVIEWS
The Official BOF Review by Bill "Jett" Ramey
TRAILER
SUGGESTED READING

comments powered by