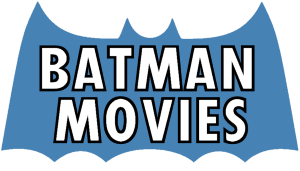 BATMAN AND ROBIN is director Joel Schumacher's 1997 follow-up to his successful BATMAN FOREVER.
For the third time in four Bat-Films, there is a new Batman -- this time in the form of George Clooney. For continuity sake, we've got the same Robin (Chris O'Donnell) thank goodness. This film's baddies? Mr. Freeze (Arnold Schwarzenegger) and Poison Ivy (Uma Thurman). And get this, they are out to get Batman!
I'll cut to the chase: This film sucks more than I can put into words. It is beyond me to describe just how friggin' awful this piece of crap is. What the HELL was Joel Schumacher and Warner Brothers thinking!
It is considered the film that killed the Batman series. True, but it sort of spawned -- in a crazy kind of way -- the greatest comic book-based film trilogy of all time: BATMAN BEGINS/THE DARK KNIGHT/THE DARK KNIGHT RISES.
JETT'S GRADE: F
CAST/CREW/FILM INFO


BATMAN/BRUCE WAYNE - George Clooney
Mr. Freeze - Arnold Schwarzenegger
Poison Ivy - Uma Thurman
Richard Grayson/Robin - Chris O'Donnell
Alfred - Michael Gough
Commissioner Gordon - Pat Hingle
Directed by - Joel Schumacher
Screenplay - Akiva Goldsman
Music - Elliot Goldenthal
Length - 125 minutes
U.S. Release Date - June 20, 199
BOX OFFICE
United States: $107,325,195

Overseas: $130,881,927

TOTAL: $238,207,122
REVIEWS
The Official BOF Review by Bill "Jett" Ramey

External Reviews @ IMBD.COM
SUGGESTED READING

comments powered by