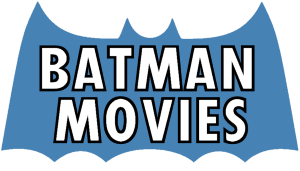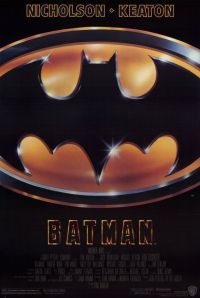 BATMAN (1989) is the first - and the best - of the four "Burton/Schumacher" Summer blockbuster Batman films of the late 1980s and 1990s. This film was the first "serious" Batman film and the highest money-maker until THE DARK KNIGHT in 2008.
BATMAN is not an origin tale, but offers the audience a Batman (Michael Keaton) who has only been on the job for only a few weeks (which is strange because Keaton was pushing 40 when he got the role). He is eventually pitted against his arch-nemesis - The Joker (Jack Nicholson). Actually, this IS an origin film as The Jokerís transformation from mafia thug to the Clown Prince of Crime is prominently depicted in BATMAN.
BATMANís most significant contribution is helping to wipe away the idea of Batman being a campy, silly charcter (ala the 60's TV program) - and show that the character was "The Dark Knight."
JETT'S GRADE: B+
CAST/CREW/FILM INFO


BATMAN/BRUCE WAYNE - Michael Keaton
Jack Napier/The Joker - Jack Nicholson
Vicky Vale - Kim Basinger
Alfred - Michael Gough
Commissioner Gordon - Pat Hingle
Alexander Knox - Robert Wuhl
Boss Carl Grissom - Jack Palance
Harvey Dent - Billy Dee Williams
Directed by - Tim Burton
Screenplay - Sam Hamm, Warren Skaaren
Music - Danny Elfman
Length - 126 minutes
U.S. Release Date - June 23, 1989
BOX OFFICE
United States: $251,188,924

Overseas: $160,160,000

TOTAL: $411,348,924

U.S. OPENING WEEKEND: $40,489,746
REVIEWS
The Official BOF Review by Bill "Jett" Ramey

BATMAN '89 Review by Paul J. Wares

External Reviews @ IMBD.COM
TRAILER
SUGGESTED READING

comments powered by