Scott Snyder Talks "BATMAN: ZERO YEAR"
Posted by: Bill "Jett" Ramey (Follow @BATMANONFILM)
April 6, 2013

Well, I guess they are going to retcon Batman's origin for the "New 52" and take YEAR ONE out of continuity.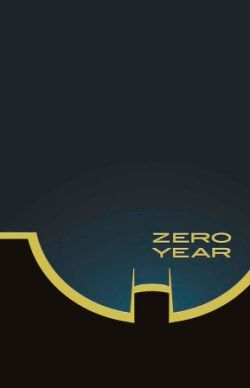 And you know what, I'm OK with it -- especially since Scott Snyder is the one writing the new origin, "BATMAN: YEAR ZERO." Here's a bit of what Snyder had to say (via CBR.COM)...
"Yeah, I'm really, really excited about ['ZERO YEAR']. I genuinely feel from the bottom of my heart, on my kids, that this is the best thing we've done on BATMAN. When the [New] 52 started, I guess, nobody was more adamant than the Bat-people -- me and Pete Tomasi and Gail Simone and Kyle [Higgins] -- about keeping Batman's history intact, and DC was great about letting us say those stories happened, but little by little since the [New] 52 started, what we realized was that people had done stories in the separate books -- like CATWOMAN or DETECTIVE and me too, in BATMAN -- that had slowly taken away the pieces that were possible for YEAR ONE to exist now as the origin. For example, James Jr. wouldn't be six years old. Jim Gordon has a different background. The Falcone Gang has a different background. Selina Kyle has a different history. It became clear to me that there wasn't an origin. At the same time DC was saying, 'We'd like to do a Batman origin,' because most other superheroes have had their origin told since the 52 started -- Wonder Woman, Superman had "Action," Aquaman -- some of the origins are somewhat similar, some of them are radically different. Batman's the only one we haven't revisited those years."
True that.
Below you'll find the complete interview -- on video -- where Snyder talks A LOT more about "ZERO YEAR."


comments powered by