DC Publishing Comic Based on 60s BATMAN TV Series
Posted by: Bill "Jett" Ramey (Follow @BATMANONFILM)
March 22, 2013

UPDATED (3.23.13)!
The cat's now out of the bag...no (Catwoman) pun intended.
Warner Bros./DC Comics provided BOF with the details about this comic book series.
Basically, DC will be publishing a new digital-first BATMAN '66 series by Jeff Parker and Eisner-winning artist Jonathan Case, with covers by Michael Allred. They will first be available Summer '13.
Per COMICSALLIANCE.COM, The Riddler (the Frank Gorshin version) will be the first villain-of-the-issue, with Catwoman (the Julie Newmar version) will be making a "special guest appearance."
You'll find BOF's original report after the jump...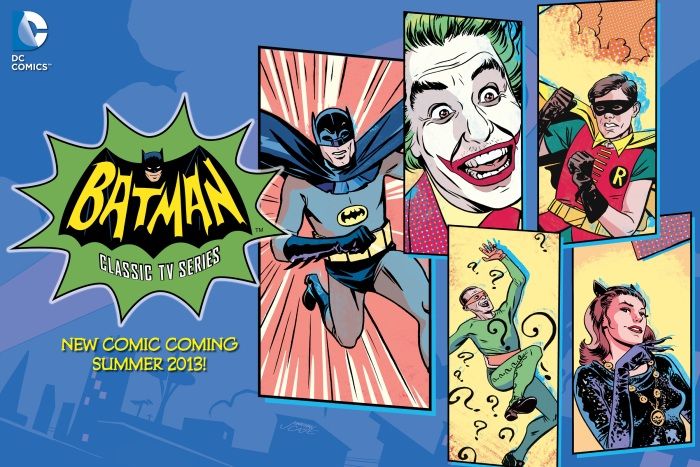 According to COMICBOOK.COM, DC Comics will be publishing a new comic series based on the 1960s BATMAN TV show. Click on the link for full details.
(Thanks to COMICBOOK.COM for the heads up!)


comments powered by