BATMAN: THE BRAVE AND THE BOLD, Season 1 - 11/5/13
Posted by: Bill "Jett" Ramey (Follow @BATMANONFILM)
November 4, 2013

I can't say how much I adore this animated Batman series. I'll totally be adding this to my collection -- though I figure they'll release the entire series as a Blu-ray box set at some point in the future. Check this out via Warner Home Video...
Courtesy of Warner Archive comes the complete first season of "Batman: The Brave and the Bold" on Blu-ray this Tuesday, November 5th. This 2-Disc, 26-Episode collection presents the series' inaugural season in all its crisp and clear 1080p High Definition, as it was meant to be enjoyed. A galaxy of Bat-tastic team-ups await as they face any peril including other heroes OUTRAGEOUSLY stealing the show ­in their relentless pursuit of justice. And fun.
Under the aegis of producer James Tucker, "Batman: The Brave and the Bold" bravely challenged modern fan conceptions of The Dark Knight while boldly utilizing the richness of the entire DC Comics universe. The result is a sly and skillful blend of Dick Sprang's Batmen, TV's timeless 1966 incarnation, Bruce Timm's animated series and scores of others which creates a unique show that appeals to fans both new and old.
Lead voice actor Diedrich Bader uses his crack comic skills to channel Kevin Conroy's Caped Crusader, making his Bats the ultimate straight man in the world's funnest cape cartoon. And he's aided by a legion of vocal acting titans (and directed by legendary voice director Andrea Romano) that includes John DiMaggio (Aquaman), Paul Reubens (Bat-Mite), James Arnold Taylor (Green Arrow), Will Friedle (Blue Beetle), Tom Kenny (Plastic Man), Grey Delisle (Black Canary) and Neil Patrick Harris (The Music Meister).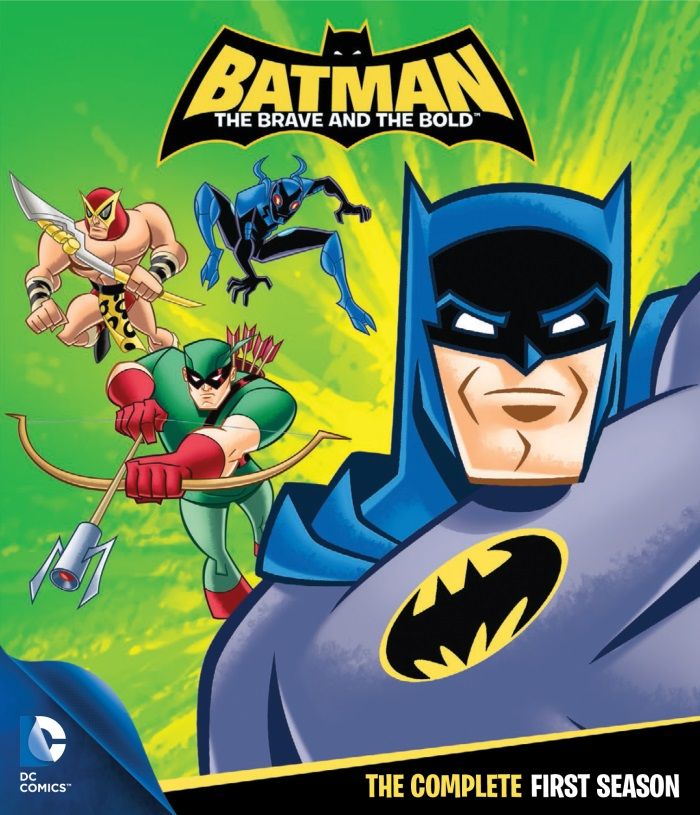 comments powered by