BATMAN Producer & Hollywood Legend Ben Melniker Turns 103!
Posted by: Bill "Jett" Ramey (Follow @BATMANONFILM)
Date:

May 25, 2016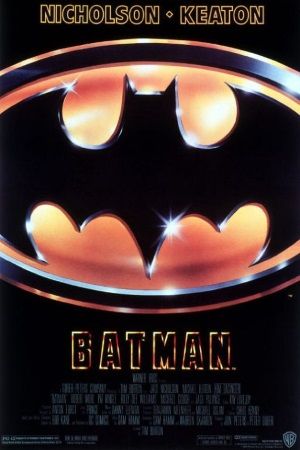 If you're a longtime reader of BOF, you know that Mr. Michael Uslan is one of my personal heroes. Over the years of BOF, I've been lucky enough to not only meet Mr. U, but to consider him a friend. What's even cooler than that feeling is mutual.
Via my relationship with "Mr. U" – as I fondly call him – he's schooled me on the greatness of his BATMAN producing partner, and Hollywood legend, Mr. Ben Melniker.
The great Mr. Ben Melniker turns 103 – ONE HUNDRED AND THREE! – today! Therefore, on behalf of the BOF Family and all BOF'ers, "Happy Birthday 103 Mr. M!" Here's Mr. Uslan's tribute…
May 25, 2016 is the 103rd birthday of my Batman partner, mentor, friend, role model, and second father, Benjamin Melniker, who, by the way, remains as sharp as ever and is still dealing with the Studios as only he can! Ben is one of the very last people standing from the Golden Age of Hollywood and the Tiffany years of MGM, when it was more commonly referred to as "Metro." In fact, I think that possibly only he and Olivia DeHaviland, and that young whippersnapper, Doris Day, are still with us from that glorious era.
Ben began his career with MGM in late 1939 and soon became general counsel as well as head of its anti-trust division. Ben negotiated the Paramount Consent Decree of 1947 with the Attorney-General of the United States, whereby studios such as MGM had to divest themselves of theater ownership. Ben appeared before the Supreme Court with world-famous attorney, Louis Nizer, as recounted in Nizer's best-seller, MY LIFE IN COURT. Ben became the sole Executive Vice President of MGM and all divisions reported to him, from animation and motion pictures to television and music. At the White House one weekend, Ben and his fellow moguls who were running the major studios formed the Motion Picture Association of America, naming Jack Valenti as its president for life. Ben also became the Chairman of MGM's film selection committee, and he put together the deals for such movies as Ben–Hur, 2001: A Space Odyssey, Dr. Zhivago, Ryan's Daughter, GiGi and all those wonderful musicals from that era until 1972. His nickname in Hollywood when he was making all of these deals for MGM was "The MGM Lion," as he was renowned for his toughness yet fairness.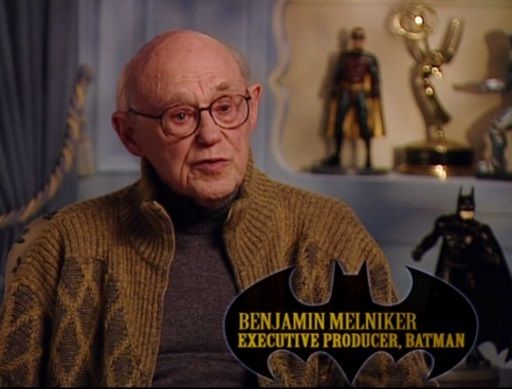 Post-MGM, Ben was an architect of the Canadian Tax Shelter deals that became a staple of film financing for years. He produced several movies during this period, before I got my hands on him, thanks to an introduction by Ben's son and my good friend, Charles Melniker. I convinced Ben that a dark and serious Batman movie franchise would be a winner, and so, together on October 3, 1979, we formed BatFilm Productions, Inc. and bought the rights to Batman from DC Comics. Without Ben, there would be no Batman movie franchise. The rest, as they say, is history. He is a legend, but more importantly he was and remains my role model for integrity and honor in an industry that does not always place a premium on that. He is now still working in The Biz, to my knowledge being the ONLY person in the history of motion pictures to have actively worked in nine different decades!
As Joe Barbera of Hanna-Barbera once said to me, "If it wasn't for Ben Melniker, we never would have been hired at MGM Animation, and if it wasn't for Ben's support and direct help, there would never have been a Hanna-Barbera, and thus no Flintstones, Jetsons, or Yogi Bear.
So as Ben now begins his 104th year, I'm asking each of you (who may know Ben, or knew Charles, or know me, or if you don't know him but are simply a classic movie buff, a comic book fan, or a Batman worshiper) to RIGHT NOW send a little birthday greeting either by posting it here below or by sending it to me at my email address (for those of you who have that), and at the end of the day on May 25th, I will forward everything to Ben so he can revel in your well wishes for his 103rd birthday. And maybe you can offer him thanks for what he has given our industry and the world.
HAPPY, HEALTHY BIRTHDAY, BEN MELNIKER! - Michael Uslan
Word.

comments powered by