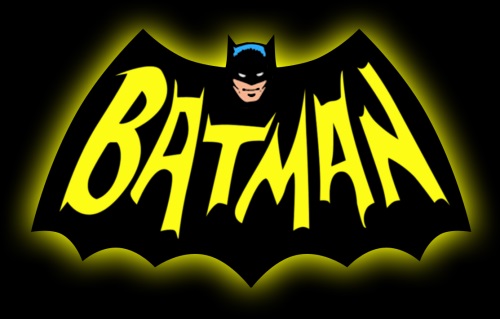 BATMAN: SEASON 2, PART 2 Review
Posted by: Bill "Jett" Ramey (Follow @BATMANONFILM)
July 16, 2015

Iím sure you know by now that the 1960s BATMAN TV series has been officially released on Blu-ray. If you bought the complete box set Ė and you can read my review of it HERE Ė then the following isnít for you. However, if you're looking for alternatives, then this is for you!
If you didnít buy the aforementioned box set Ė maybe because you didnít want to drop (almost) $200 on it Ė there are alternatives as Warner Bros. is releasing each season in parts. BATMAN: THE FIRST SEASON is already available as two separate DVD releases. Now, Warner Bros. has dropped BATMAN: THE SECOND SEASON, PART TWO and itís, obviously, available for purchase.
The latter part of BATMAN's second season is kinda its "last hurrah," if you will. This was the season when it become really "cool" to guest-star as a Batman villain. In this DVD, you'll see Art Carney as the Archer, Van Johnson as the Minstrel, Liberace as Chandel, Cliff Robertson as Shame, Victor Buono as King Tut, and Carolyn Jones as Marsha. Also, an alternative version of Batman and Robin -- The Green Hornet and Kato -- showed up as well.
The Puzzles Are Coming
The Duo Is Slumming
The Sandman Cometh
The Catwoman Goeth
The Contaminated Cowl
The Mad Hatter Runs Afoul
The Zodiac Crimes
The Joker's Hard Times
The Penguin Declines
That Darn Catwoman
Scat! Darn Catwoman
Penguin Is A Girl's Best Friend
Penguin Sets A Trend
Penguin's Disastrous End
Batman's Anniversary
A Riddling Controversy
The Joker's Last Laugh
The Joker's Epitaph
Catwoman Goes To College
Batman Displays His Knowledge
A Piece Of The Action
Batman's Satisfaction
King Tut's Coup
Batman's Waterloo
Black Widow Strikes Again
Caught In The Spider Den
Pop Goes The Joker
Flop Goes The Joker
Ice Spy
The Duo Defy
While I didnít review each episode included on this disc on this review, Team BOF is currently reviewing every single episode of BATMAN on a weekly basis. Make sure you give the series a read by CLICK HERE! - Bill "Jett" Ramey
A life-long Batman fan, Bill "Jett" Ramey
is the founder of BATMAN-ON-FILM.COM.
He likes Elvis, Rock-N-Roll,
The University of Texas, cold beer,
Dallas Cowboys Football, and of course...
THE BATMAN!
He resides in the GREAT state of TEXAS with his lovely wife, three kids, and two Boston Terriers.



comments powered by