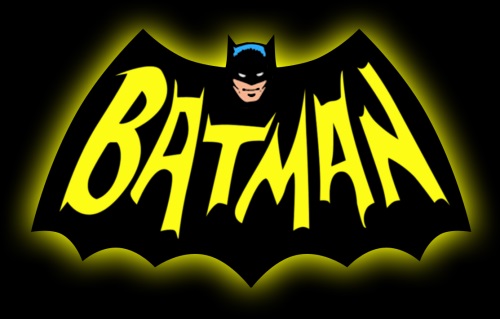 BATMAN: SEASON 2, PART 1 Review
Posted by: Bill "Jett" Ramey (Follow @BATMANONFILM)
February 25, 2015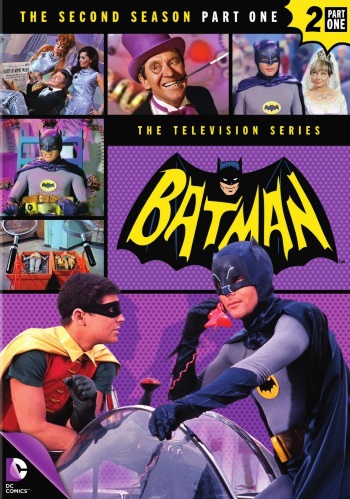 Iím sure you know by now that the 1960s BATMAN TV series has been officially released on Blu-ray. If you bought the complete box set Ė and you can read my review of it HERE Ė then the following isnít for you. Thanks for reading, and Iím sure weíll meet up later. BUTÖ
If you didnít buy the aforementioned box set Ė maybe because you didnít want to drop (almost) $200 on it Ė there are alternatives as Warner Bros. is releasing each season in parts. BATMAN: THE FIRST SEASON is already available as two separate DVD releases. Now, Warner Bros. has dropped BATMAN: THE SECOND SEASON, PART 1 and itís, obviously, available for purchase.
While the first season of BATMAN was its best, its second season was no slouch. If youíre only interested in its remastered, beautiful-looking episodes Ė and not the all the bells and whistles included in the extras Ė then this release (and the previous ones) are for you. Hereíre are the episodes youíll find on this discÖ
Shoot A Crooked Arrow
Walk The Straight And Narrow
Hot Off The Griddle
The Cat And The Fiddle
The Minstrelís Shakedown
Barbecued Batman?
The Spell of Tut
Tutís Case Is Shut
The Greatest Mother Of Them All
Ma Parker
The Clock Kingís Crazy Crimes
The Clock King Gets Crowned
An Egg Grows In Gotham
The Yegg Foes In Gotham
The Devilís Fingers
The Dead Ringers
Hizzonner The Penguin
Dizzonner The Penguin
Green Ice
Deep Freeze
The Impractical Joker
The Jokerís Provokers
Marsha, Queen of Diamonds
Marshaís Scheme of Diamonds
Come Back, Shame
Itís How You Play The Game
The Penguinís Nest
The Birdís Last Jest
The Catís Meow
The Batís Kow Tow
While I didnít review each episode included on this disc on this review, Team BOF is currently reviewing every single episode of BATMAN on a weekly basis. Make sure you give the series a read by CLICK HERE! - Bill "Jett" Ramey
A life-long Batman fan, Bill "Jett" Ramey
is the founder of BATMAN-ON-FILM.COM.
He likes Elvis, Rock-N-Roll,
The University of Texas, cold beer,
Dallas Cowboys Football, and of course...
THE BATMAN!
He resides in the GREAT state of TEXAS with his lovely wife, three kids, and two Boston Terriers.



comments powered by