BOF's Batman in 2016 Retrospective, Part 4
AUTHOR: Ryan Hoss (Follow @SMB_RYAN)
DATE:

January 1, 2017


Boy, what a year it's been for our, um, boy Batman!

So, let's look bat – err – back at Batman in 2016 in film, comics, TV, and games.
PART 4: BATMAN IN COMICS
With two Batman-related live-action films, two major animated Batman films (also released theatrically), and very healthy offerings on television and in video games, it would be easy to overlook "Batman-in-Comics" as a major player in 2016, but this year we got some truly incredible content out of the medium.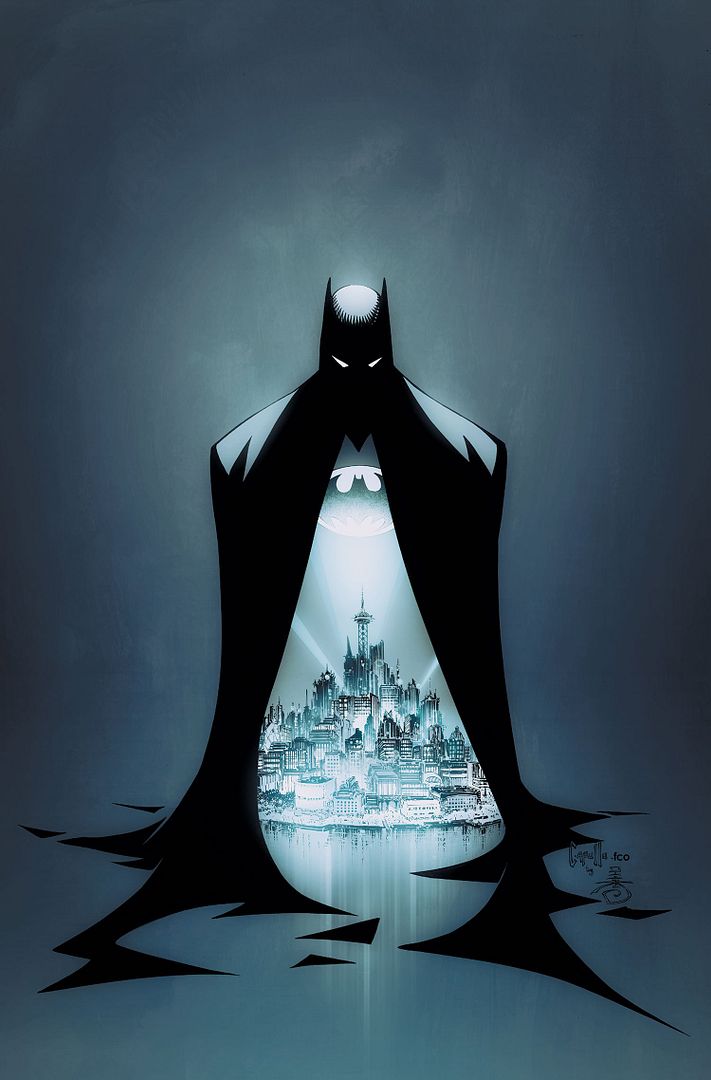 END OF SNYDER/CAPULLO'S NEW 52 BATMAN RUN


DC's "New 52" initiative came to a close this year and along with it was the end of Scott Snyder and Greg Capullo's unforgettable run on the flagship BATMAN title. Overall, the run was consistent, bold, and full of heart. In many ways, it was the best thing to come out of the New 52 and each arc made fresh new strides in the world of The Dark Knight.

PAUL DINI'S DARK NIGHT: A TRUE BATMAN STORY


One of the biggest surprises of 2016 was DARK NIGHT: A TRUE BATMAN STORY, written by legendary writer Paul Dini and illustrated by Eduardo Risso (BATMAN: BROKEN CITY). Inspired by real-life events, this book recounts the harrowing ordeal that Dini went through in the 90s, being the victim of a brutal attack, and how he overcame it. The inspired way that Batman (and other Batman characters) is utilized in the story is both poignant and profound. Considering the true story at its core, DARK NIGHT can be a tough book to read at times, but it's a huge testament to the power of the art form of comics.

DC COMICS REBIRTH


While the New 52 was meant to be a fresh start and new universe for old and new readers, a lot of the heart that makes DC's characters resonate with people was sacrificed for the perceived accessibility that the new initiative would bring. Thus, "DC Comics Rebirth" launched to inject that missing "hope and optimism" back into the books (along with the addition of bits of old continuity fans have been wanting) all without ignoring what had been set up by the New 52. The bold relaunch began with a spectacular one-shot special written by DC architect Geoff Johns. There was a one-shot "special" to reintroduce each character or team. Then, many titles featuring the marquee DC characters began shipping bi-monthly. All in all, I've seen comic fans really responding to REBIRTH in a huge way, and the titles are doing an excellent job of feeling like they're part of a large, ongoing universe without it getting in the way of their own stories.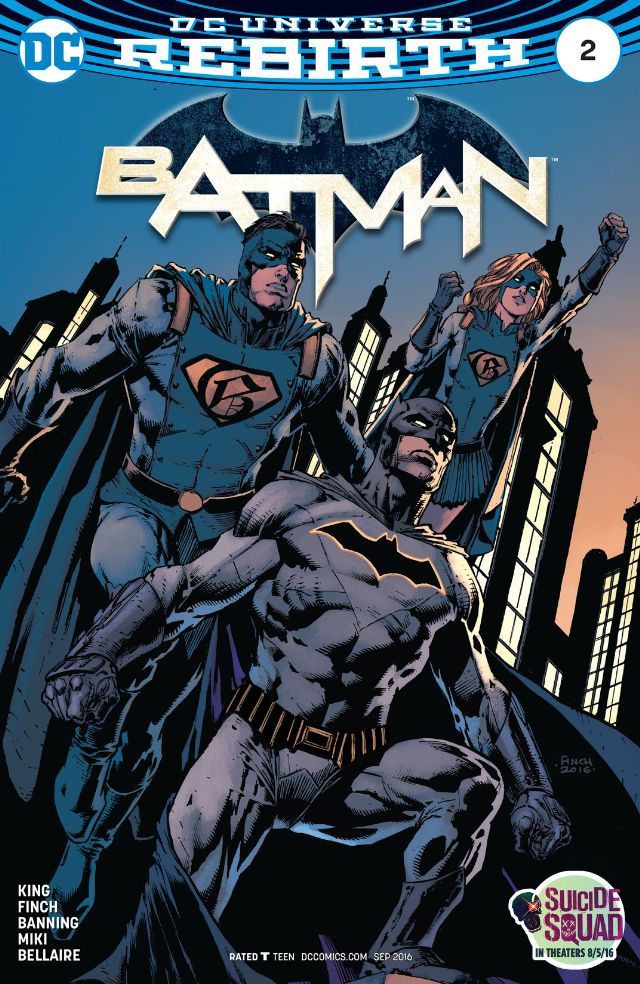 TOM KING's BATMAN


Writer Tom King has taken the reigns from Scott Snyder for the REBIRTH relaunch of the eponymous BATMAN title. While it's still too early to tell if it's going to be as lasting or iconic of a run as Snyder's (and I hate comparing things like this anyway), King is using the Dark Knight to tell some big stories with big heart. Although I've had some minor quibbles with the construction of some of these early stories, you can't deny that King is doing a marvelous job at reaching to the core of these characters and using them in clever ways. Having David Finch on pencils for the first arc was a fitting compliment, as well.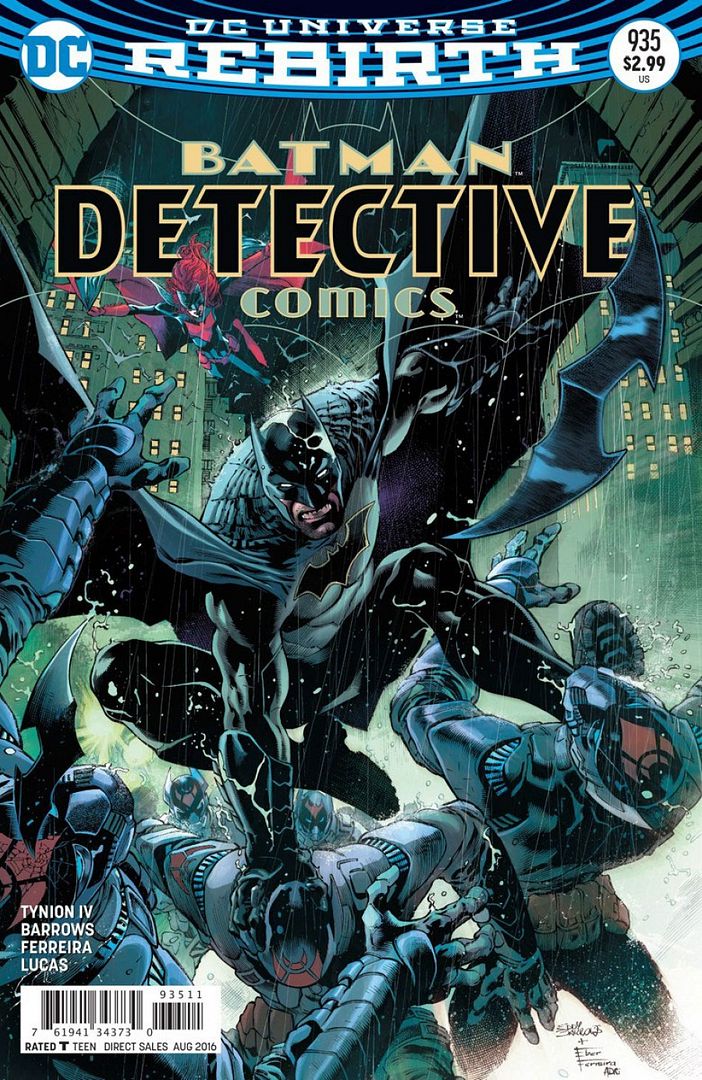 JAMES TYNION IV'S DETECTIVE COMICS


With King's BATMAN keeping its big ideas focused squarely on the title character, James Tynion IV's DETECTIVE COMICS grabs the rest of the Batman family and does some incredible things with it. Tynion has an affinity for a lot of the comics characters and story structures of the 90s and it shows in this book with the attention placed on characters like Tim Drake, Stephanie Brown, and Cassandra Cain. Then you throw Clayface, Azrael, Batwoman (and yes, Batman) in the mix and put them against a potential worldwide threat, and you have a great series in the making. For a lot of people, there's a reason that DETECTIVE is their #1 Rebirth title – in addition to Batman, it gets you invested in the Batman family (and the greater DCU), and Tynion is clearly in for the long haul on this book.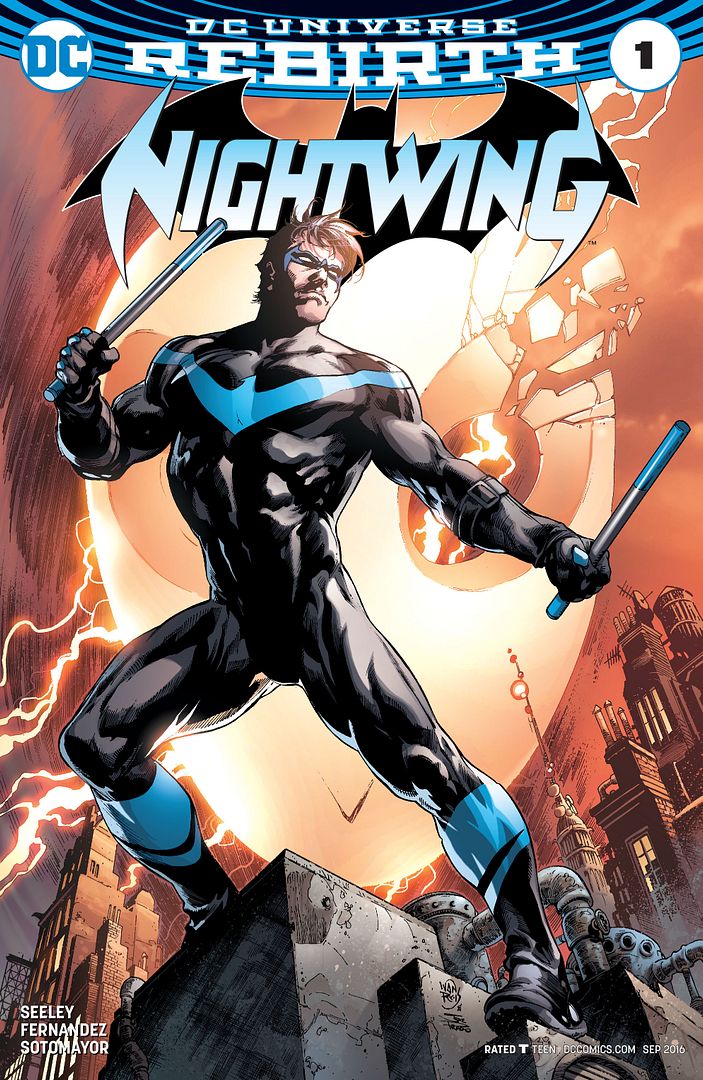 BATMAN FAMILY TITLES


While BATMAN and DETECTIVE have taken a lot of the REBIRTH spotlight, that doesn't mean that there aren't a lot of other excellent books out there. Tim Seeley's NIGHTWING takes Dick Grayson out of his later New 52 spy persona and gets him back into superhero mode (and reintroduces Bludhaven!). Hope Larson's BATGIRL takes Barbara Gordon on an international mystery adventure. Francis Manapul's TRINITY has been a heartfelt eye opener to Batman, Superman, and Wonder Woman, both as individuals and compliments to one another. I'll even (or especially?) throw in Peter Tomasi's SUPERMAN; it keeps throwing in cool Batman tidbits, and is developing an interesting dynamic between Superman and Batman's sons (Jon and Damian) that will be fun to follow in 2017's SUPER SONS. And while they've just begun, BATMAN BEYOND and TEEN TITANS have had solid starts with intriguing setups.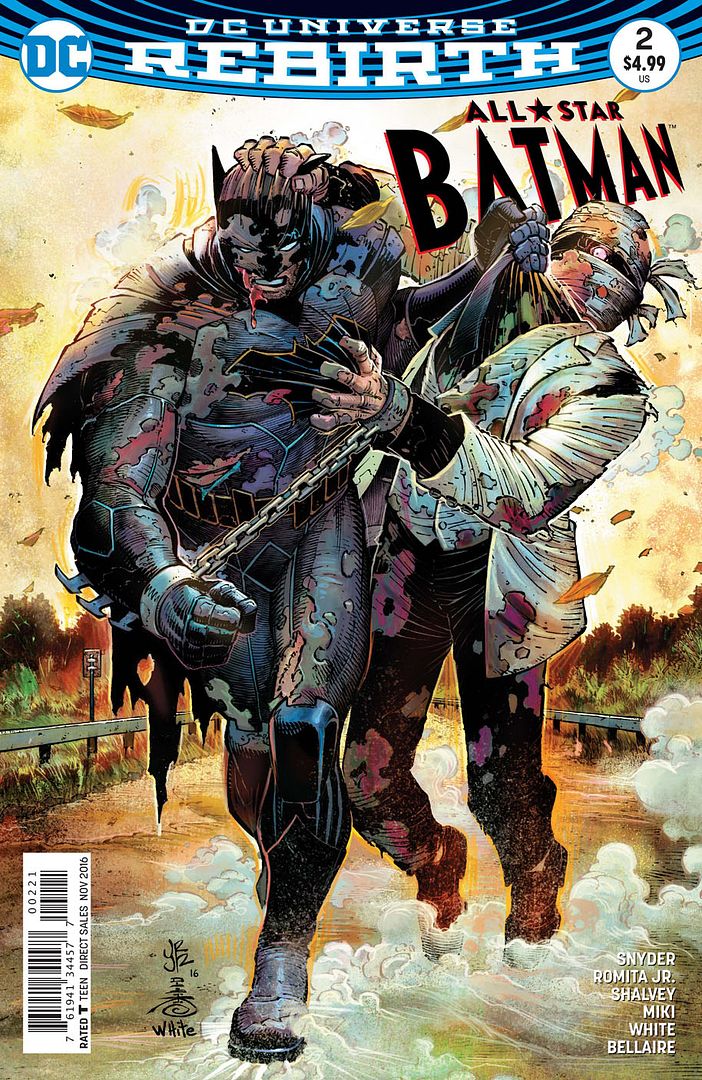 SCOTT SYNDER'S ALL-STAR BATMAN


With the rest of the DC REBIRTH titles trucking along, Scott Snyder's new ALL-STAR BATMAN title has been perfectly comfortable in its own little corner. Unlike most of the other titles, ALL-STAR comes out monthly instead of bi-monthly, and costs a premium $4.99 instead of the standard $2.99. With all of those factors, the book truly feels like an event each month, and continues to be one of the most purely fun Batman books out there. Now that Snyder's book doesn't have to link and be linked by everything going on in the DCU (it still "is" though), he can kind of go wherever he wants and go to some insane places with the characters. The initial 5-issue arc focusing on Two-Face was a blast, and John Romita, Jr.'s kinetic pencils perfectly fit the dynamic "road trip" story.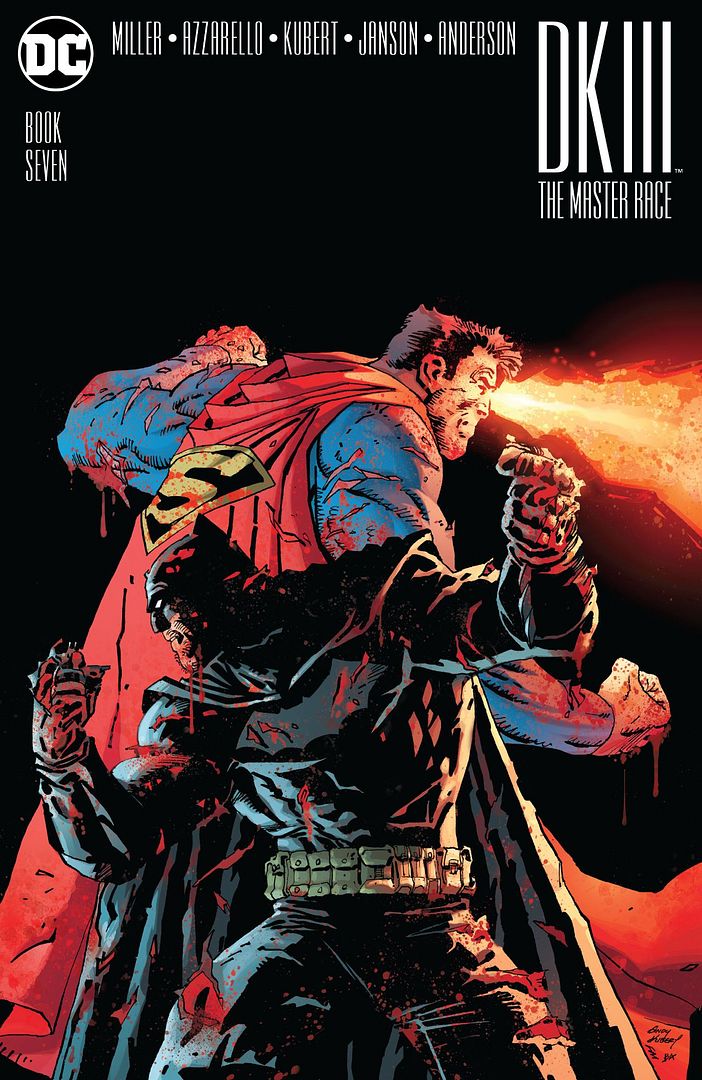 DARK KNIGHT III


While the first two issues of Frank Miller and Brian Azzarello's DARK KNIGHT III: THE MASTER RACE released at the tail end of 2015, five more parts came out in 2016 (with the remaining issues hopefully releasing in 2017). There have been some bumps in the road, to be sure. Multiple delays, the change from an 8-part story to a 9 (and possibly more?) part story, and the admission from Miller that he intends to do a Dark Knight IV have gotten in the way of a pretty awesome story with Andy Kubert art that strikes a perfect balance between homage and originality. Read it in a bubble though, and none of that stuff should matter. It's probably worth it to start picking up the hardcover deluxe editions now and waiting to read it until the story is complete.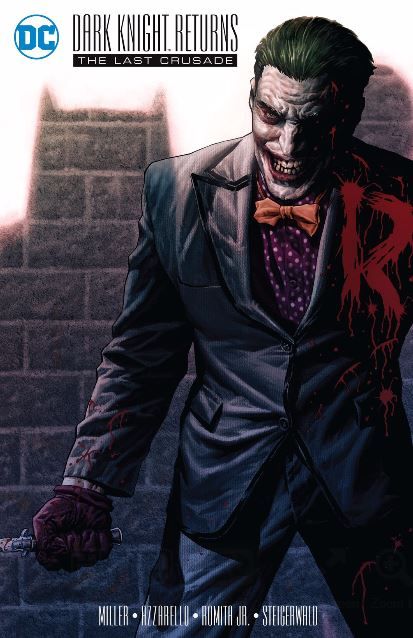 DARK KNIGHT: THE LAST CRUSADE
One thing "Dark Knight" that is complete, however, is the DARK KNIGHT RETURNS: THE LAST CRUSADE one-shot that came out in the summer (and is now available in a beautiful hardcover deluxe edition). Miller and Azzarello went back in time and gave us the story of the events leading up to the fate of Jason Todd's Robin in the "Dark Knight" universe. It's a story that could easily have been overlooked or disregarded by TDKR purists, but this book is fantastic. It ends up being a worthwhile companion piece to THE DARK KNIGHT RETURNS, both matching the tone of that story but not stepping on its toes too much. John Romita, Jr.'s art works wonders for this story as well, containing shades of Miller's TDKR work but still being its own thing. If you're on the fence about Dark Knight III, I'd still give THE LAST CRUSADE a shot. Read Jett's review if you don't believe me! - Ryan Hoss

comments powered by