Solo Batflick Script by Batfleck Confirmed
Posted by: Bill "Jett" Ramey (Follow @BATMANONFILM)
Date: March 30, 2016

From the moment that it was announced that Ben Affleck was cast the "New Batman", I knew that he was going to direct the first solo Batman film post-THE DARK KNIGHT RISES. Now, according to talent agency William Morris Endeavor co-CEO Patrick Whitesell, Mr. Affleck's Bat-script has already written the script for it (via HOLLYWODDREPORTER.COM)...
"[Ben Affleck is] contracted to do at least JUSTICE LEAGUE 1 and 2, so at least three times wearing the cape. There's a script that he's written that's a really cool [Batman] idea, so that's out there as an option."
Word.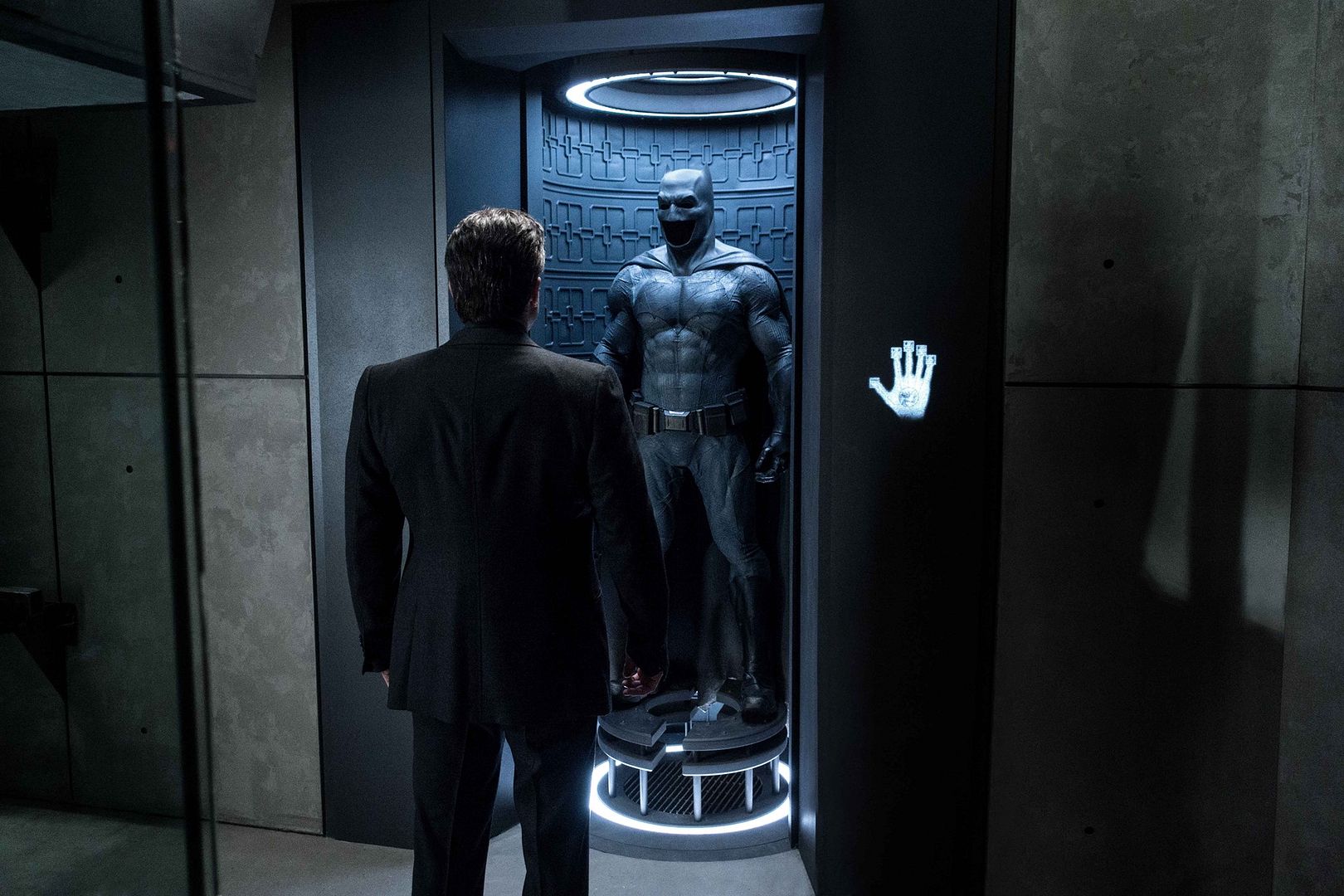 Mr. Affleck also told DC ALL ACCESS that "[Geoff Johns] and I are working together on something and I really am excited about it, and I love him, he's the best." This pretty much confirms the rumor that he was writing the new Bat-script with Mr. Johns.
While attending the press junket for BATMAN v SUPERMAN two weeks ago at Warner Bros. Studios in Burbank, CA, I personally heard Ben Affleck say that he'd love to direct a solo Batman film – though he stopped short of saying he'd already written a script for one.
Really, this is a no-brainer; especially after Ben's awesome performance as The Dark Knight and his alter ego Bruce Wayne in BvS. Whether someone loved, liked, or hated the film, Affleck's Batman was pretty much universally praised.
I'm hoping that this film is a prequel – at least in part – and set before the events of either MAN OF STEEL and BATMAN v SUPERMAN. With Affleck's Batman in the latter having been fighting crime for 20 years in Gotham ("How many good people are left? How many stayed that way?"), there's SO many stories to be told with Affleck paying Batman in his prime.
For me, this is the DCEU film that I'm most looking forward to seeing in the near future. Let's get that thing on the fast-track!

comments powered by