RUMOR: Could Ben Affleck's Solo Batflick Be Set In Arkham Asylum?
Posted by: Bill "Jett" Ramey (Follow @BATMANONFILM)
Date: July 15, 2016

Before I continue, file this under the "Take with a grain of salt" category, OK? However, it comes from a couple of good FOBOF's, it's just scuttlebutt, and, well, kinda cool. Therefore, I thought I'd share.
According to this rumor, the solo Batfleck Batflick would involve Batman being locked up in Arkham. For what reason? I have no idea. For how long? No idea on that either. But, it does jibe with the buzz about "a lot of Batman villains" possilbly being included in Mr. Affleck's solo Batman film. Such a storyline would be very different from what we've seen in the previous Batman movies as well.
None of the FOBOF's that told me this believe it's a straight-up adaptation of the ARKHAM ASYLUM video game, or Grant Morrison's ARKHAM ASYLUM: A SERIOUS HOUSE ON A SERIOUS EARTH. I'd assume that Affleck and Geoff Johns – who are co-writing the screenplay – would only be taking inspiration from each. Remember, Ben Affleck himself has said his Batman film would be an original story, but he would also borrow from various great Batman comic book stories.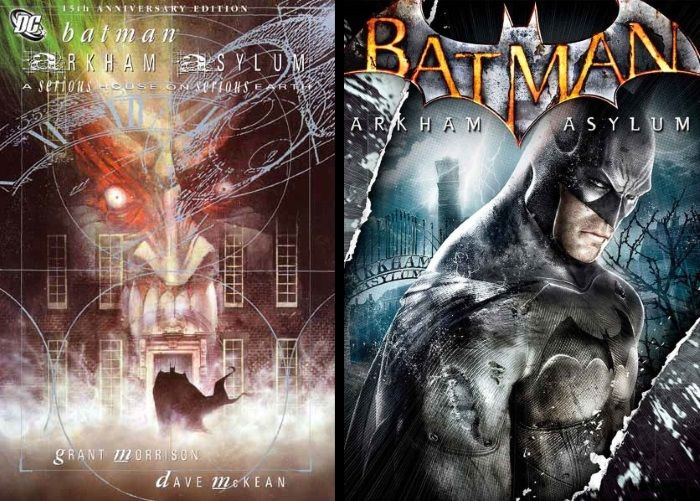 I gotta admit, it's an interesting rumor and an interesting premise. (Though it sounds a bit like David Goyer's SUPERMAX project – which in turn sounded a lot like Morrison's ARKHAM ASYLUM.)
For an update on the solo Batfleck Batflick from Mr. Affleck himself, CLICK HERE.
So what do you think? Would you like to see a Batman film set in Arkham? Sound off in the comments section below!

comments powered by