Warner Bros. Confirms Solo Batfleck Batflick
Posted by: Bill "Jett" Ramey (Follow @BATMANONFILM)
Date: April 12, 2016

The other day, I Tweeted this...
Now, via Warner Bros. CEO Kevin Tsujihara has now officially acknowledged that a Ben Affleck solo Batman film – which he will co-write, direct, and star in – is in the works at the studio...
And I'm SUPER happy!
"We're working with Ben Affleck on a standalone BATMAN movie," Mr. Tsujihara announced at CinemaCon 2016 today (via COMICBOOK.COM).
Of course, this is really no surprise as it was viewed as a given from the moment Mr. Affleck was cast as Batman for the sequel to MAN OF STEEL back in late 2013. The only question now is WHEN will the Batfleck Batflick drop? Warner Bros. has added two new release dates to their slate of DCEU films: October 5, 2018 and November 1, 2019.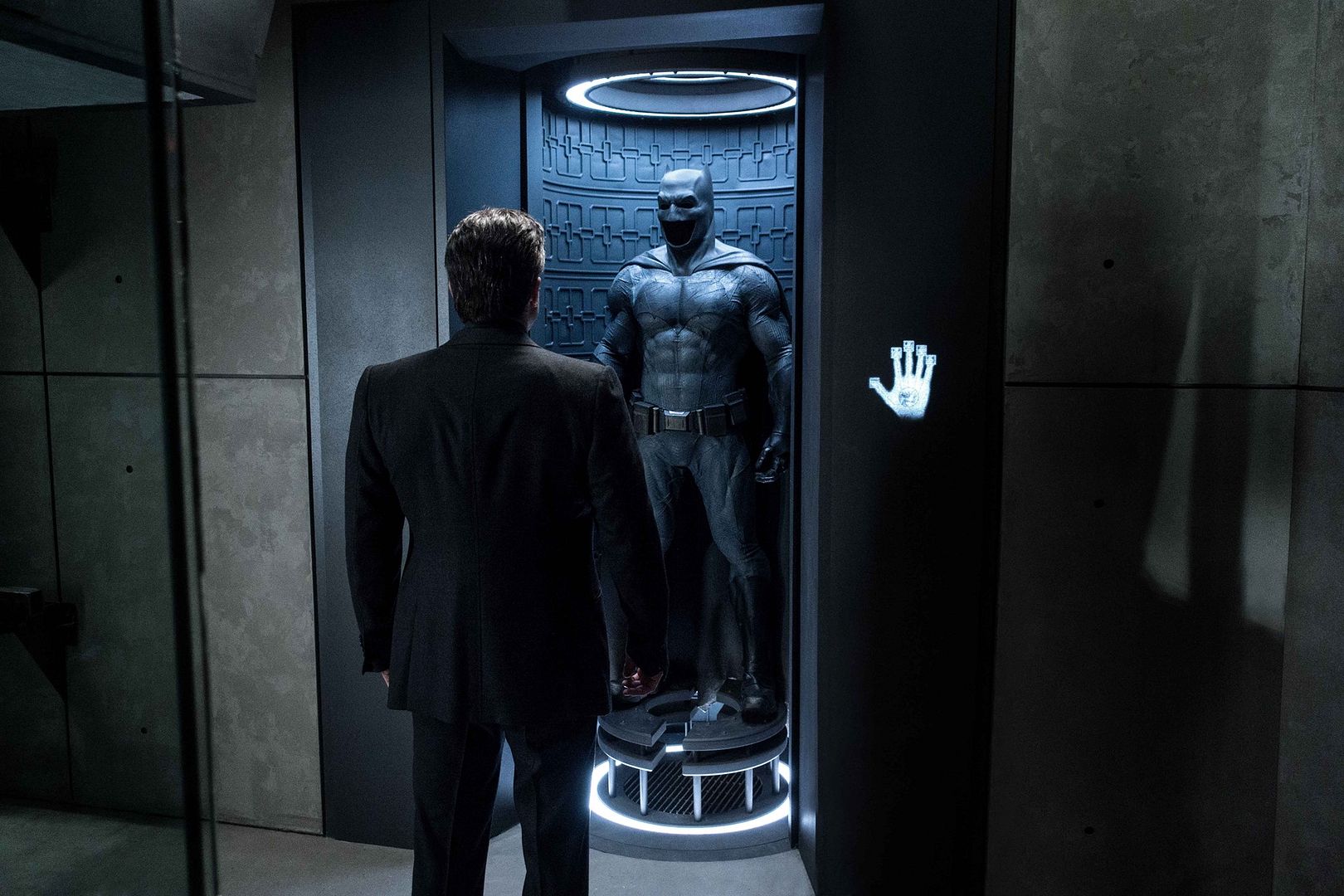 One of them HAS to be Ben Affleck's solo Batman film, right? In fact, this was the of the topics we addressed in the latest BOF PODCAST.
THE BOF PODCAST: "BvS Weekend 3 Box Office & Solo Batfleck Batflick Talk"

As someone who suggested Ben Affleck as a young Batman in the late 1990s (I really did); wanted him to take over directing Batman on film after Chris Nolan; AND, did a happy dance when he was cast as Batman in BvS, I've got a Batusi conga line going on at my house (though I'm the only one participating at the moment). ANYWAY…
What do you all think? How excited are you for Oscar-winning director Ben Affleck to helm the first post-Chris Nolan solo Batman film? When do you think it'll be released? Post your thoughts in the comments section below!

comments powered by