Solo Batfleck Batflick in 2018 or 2019?
Posted by: Bill "Jett" Ramey (Follow @BATMANONFILM)
Date: April 6, 2016

Even though I had a lot of problems with BATMAN v SUPERMAN (read my review HERE), Ben Affleck's Batman/Bruce Wayne wasn't one of them. In fact, Batfleck was the best thing about the film for me. So while I might not be all that excited for the upcoming JUSTICE LEAGUE films, I am fired up for Mr. Affleck's solo Batman movie (the script for which has already been written, apparently). I'm of the opinion that it should be fast-tracked), and – hopefully – it has been.
Per the THE HOLLYWOOD REPORTER, the trade says that Warner Bros. has penciled in two DC Comics films on the following dates: October 5, 2018 and November 1, 2019.
Anyone want to bet against me that one of those films isn't the solo Batfleck Batflick?
That's what I thought. (And if it's NOT, then WOW! Warner Bros.)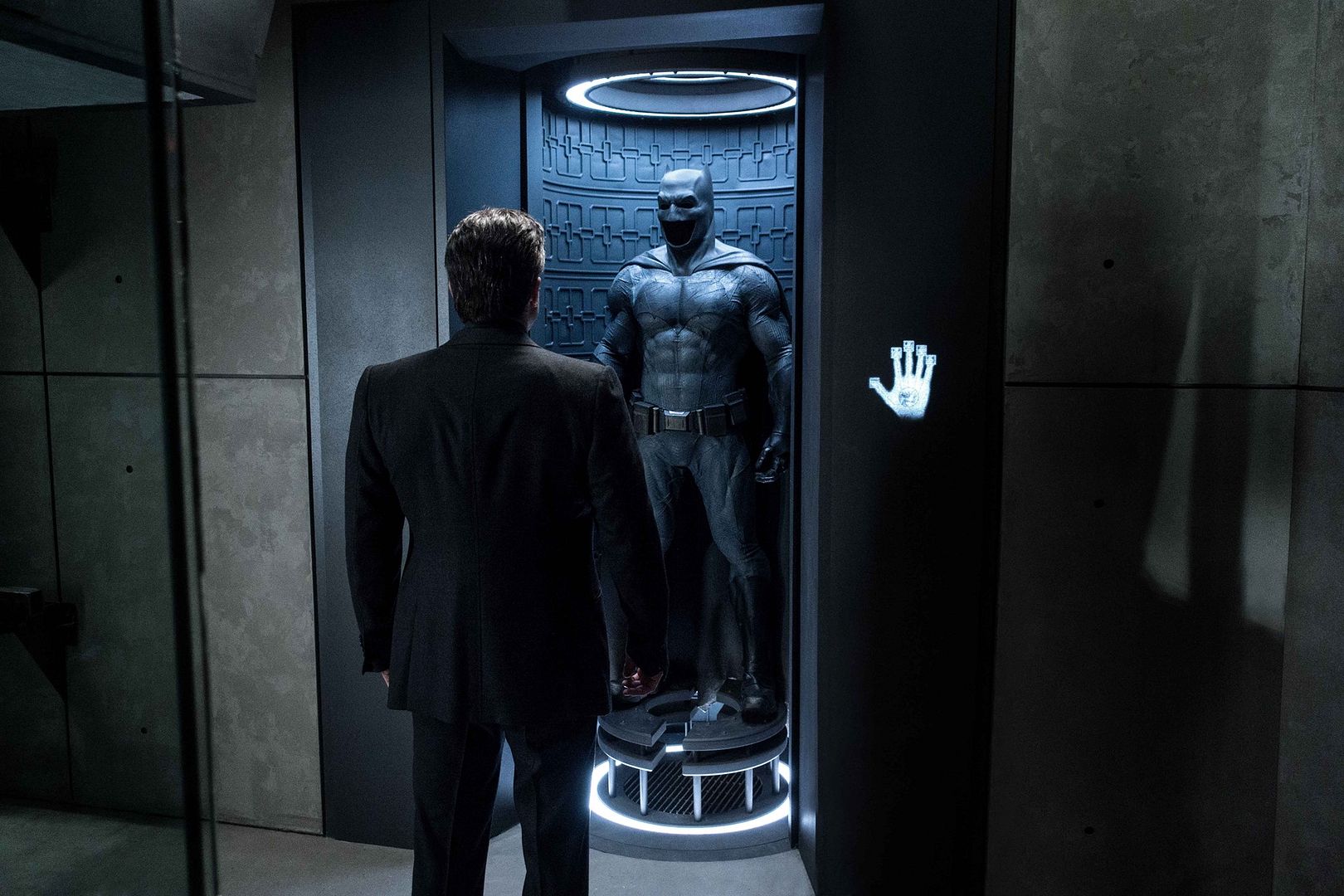 Furthermore, I'm going to guess that the date for this film will be the latter of the two above (though the traditionalist in me would rather see a Batman film drop in the summer – June or July – again).
Yes, that date is three-plus years away right now. But keep in mind that Mr. Affleck will need two years to properly bring this film to fruition. Thus, I suspect he'll finish post-production on LIVE BY NIGHT shortly, film his part of JUSTICE LEAGUE, PART 1 during the remainder of 2016 (and perhaps into 2017), and then start work on his Batman film sometime in 2017. This hypothesized timeline of mine would have Mr. Affleck filming it in 2018 and then readying it for that November 2019 release.
I know that November 2019 seems a hell of a long time away, but lest we forget, we tend to wish our fan-lives away in anticipation of a new Batman film. I'm sure you can recall how we "couldn't wait" for THE DARK KNIGHT RISES, right? How excruciatingly slow did time move by during that four year gap between THE DARK KNIGHT and RISES? It was as slow as cold molasses being poured out of a jar, right?
RISES is now four years out from release...TDK eight...and BATMAN BEGINS eleven.
Perspective, y'all.
Let's just hope that Warner Bros. "officially" announces this film soon so we all can start our new 'round of Batman on film "can't waiting."

comments powered by