REVIEW: DARK KNIGHT III #7
AUTHOR: Bill "Jett" Ramey (Follow @BATMANONFILM)
DATE: December 29, 2016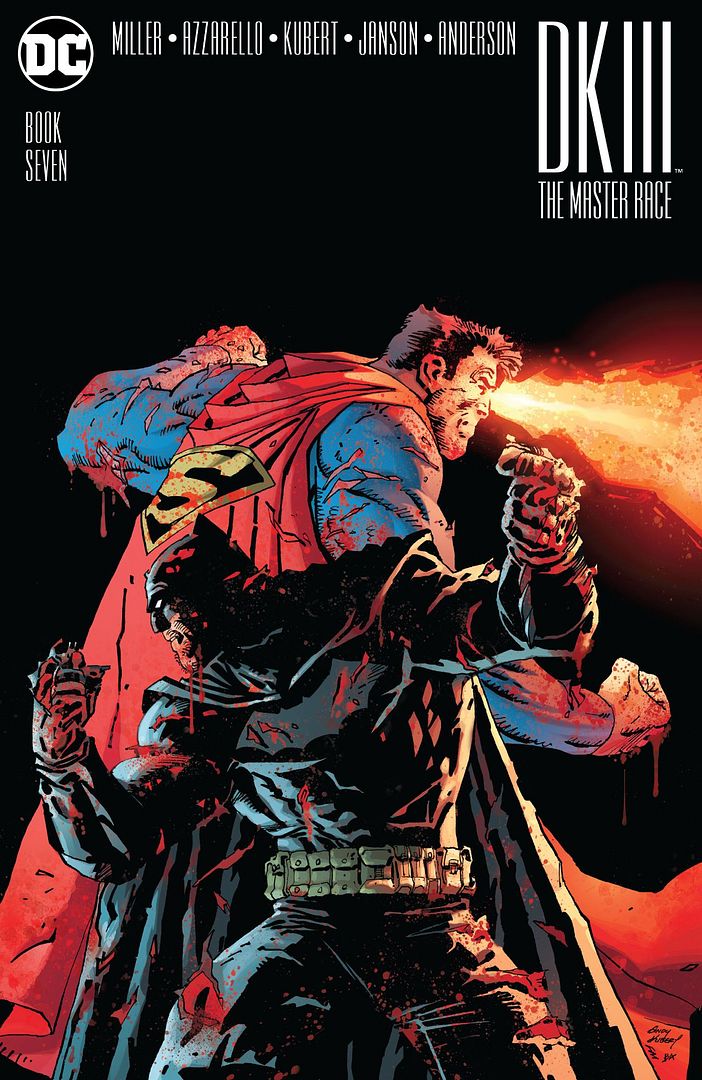 SYNOPSIS: Batman and Superman are back together again—but is their reunion too late?

Look, I've very much liked DARK KNIGHT III: THE MASTER RACE during its run and my reviews certainly indicate that. But with issue #7, its major – and perhaps only – fault is picking up steam and almost making reading it not a very enjoyable endeavor.

So, what is this major fault? The story is moving SLOW. Really, molasses is as faster than a speeding bullet (see what I did there?) compared to the flow of the story over the last few issues.

Now the story is good, but damn man! I mean, we're waiting a couple of months (or more – issue #8 doesn't drop 'til the end of April!) between issues, so, like WTF? You know what I mean? ANYWAY…

If you haven't read this one – or any issue of DKIII as of yet – stop reading now and come back once you have, because there will be SPOILERS going forward. (And if you've yet to read any of it by now, just wait until it's released as a collected trade.)

*

*

*

*

*

*

*

*

*

*

Still with me? Cool, let's continue.
So, Batman is dead – unless he isn't - but he is. After defeating the Kryptonians (I still say "Kryptonite Rain" would be a hell of a name for a rock band) and preventing them from destroying Gotham City in the previous issue, The Dark Knight took a seemingly lethal laser blast from the eyes of the butt-hurt Quar.
Issue #7 starts right where #6 left off as Superman picks up Batman's lifeless body, flies off, and seems to be taking the body somewhere specific in an attempt to save his friend. At this point, you're not 100% sure that The Batman is dead. However, over the course of the issue – based on Superman's internal dialogue and Batgirl Carrie Kelley's call to the "boss" going unanswered – it's obvious that Bruce Wayne is indeed dead as a doornail.
While the focus of issue #7's story is Superman – the man who can do anything but bring someone back to life – flying to the other side of the Earth in effort to somehow save his fallen compadre – Frank Miller and main writer Brian Azzarello also sow the seeds of what looks to be the story's "big finale." What is that? I won't spoil it for you, but I will say that it looks to involve Wonder Woman, the Amazons, Quar's Kryptonian cultists, and a now-having-second-thoughts Lara – the daughter of Superman and Wonder Woman.
Oh yeah, Ray Palmer is back too – though still in the sub-atomic world. It looks like The Atom's going to play a big role in finale as well.
With two issues left (remember, DC OK'ed a 9th issue), will Batman even be a part of the remainder of DKIII?
The answer to that question folks is indeed found towards the end of this issue. While I kinda-sorta thought it was coming from the beginning once Superman picked up Batman's body and flew off, I'm not sure yet what I think about it. It just seems like cheating to me. (And I totally see why there can be a DKIV now -- which Frank Miller has confirmed.)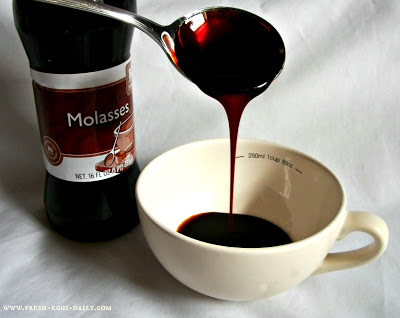 One last question: If I set the over/under at July 2017 for the release date of issue #9, which one are you taking? Feel free to post you answer – as well as your thoughts on this issue and my review – in the comments section below! - Bill "Jett" Ramey
GRADE: B- (Because it's SLOW!)
A life-long Batman fan, Bill "Jett" Ramey
is the founder of BATMAN-ON-FILM.COM.
He likes Elvis, Rock-N-Roll,
The University of Texas, cold beer,
Dallas Cowboys Football, and of course...
THE BATMAN!
He resides in the GREAT state of TEXAS with his lovely wife, three kids, and two Boston Terriers.

comments powered by