DARK KNIGHT III Gets 9th Issue
AUTHOR: Bill "Jett" Ramey (@BATMANONFILM)
DATE: September 27, 2016

Well, I'm certainly not going to complain about this news!
Per a statement from DC Comics (via IGN), DARK KNIGHT III co-writers Frank Miller and Brian Azzarello have requested – and have been granted – a 9th issue of DKIII to tell their story the way they, well, want to tell their story.
"Once you dive into the DARK KNIGHT mythology, it's hard to pull yourself out," said Mr. Miller. "Those characters cannot be contained and neither can we." Mr. Azzarello added, "This story turned out to be bigger than the both of us."
OK...fine by me!
DC Editor-in-Chief Bob Harras explains the reason for the addition of a new issue. "When Frank Miller and Brian Azzarello come to you and tell you, 'we need another issue to tell this story right,' you find a way to make it work. Once they shared with me, the publishers and the editorial team how they plan to end the story, extending the series to nine issues was an easy call to make."
Indeed it is.
The next installment of DKIII – issue #6 – is scheduled on my personal favorite day of the year, October 19th, and since I'm personally reviewing this story for BOF (And I've LOVED every issue so far!, my review will drop by the following weekend.
In the meantime, check out this cool cover for that next issue featuring Batman and Batgirl…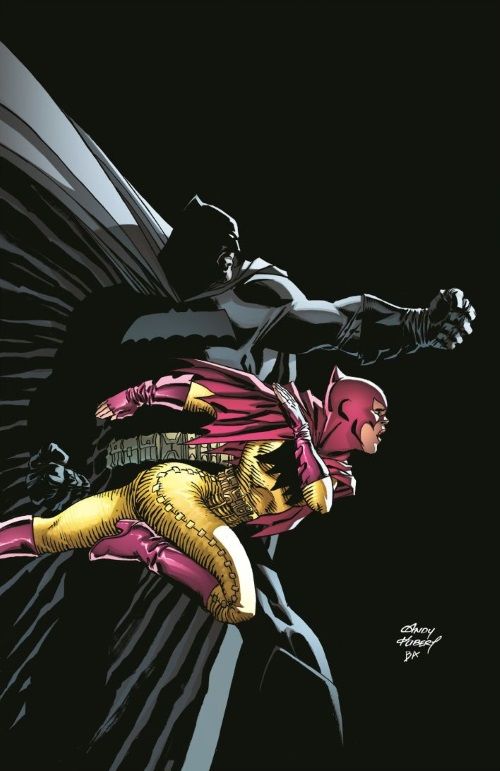 Nice. I know a lot of y'all are simply waiting for the trade/graphic novel version and that's cool. But this has been a really good story so far -- and this comes from someone who thinks DK2 is a steaming pile of crap. Surf around BOF for previous reviews of DKIII issues. AND...
Thanks to BOF PODCAST "Roundtabler" Ryan Hoss for the heads up. And I also agree with "BOF Roundtabler" Justin Kowalski's hypothesis that this issue #9 will ultimately lead into/set up DKIV.
A life-long Batman fan, Bill "Jett" Ramey
is the founder of BATMAN-ON-FILM.COM.
He likes Elvis, Rock-N-Roll,
The University of Texas, cold beer,
Dallas Cowboys Football, and of course...
THE BATMAN!
He resides in the GREAT state of TEXAS with his lovely wife, three kids, and two Boston Terriers.

comments powered by